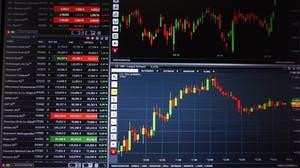 Is Arista Stock Undervalued after Its Recent Pullback?
PE multiple
Arista Networks (ANET) stock is trading at a forward PE multiple of 22.2x. This multiple doesn't seem expensive considering that Arista stock has fallen close to 25.0% in the last two and a half months and considering its expected earnings growth rate going forward.
ANET's earnings are expected to rise 17.2% in 2019 and 13.9% in 2020. ANET's EPS are expected to rise 18.9% annually in the next five years. Though this expected rate of growth is robust, it's far lower than the company's earnings growth rate of almost 50.0% in the last five years.
ANET stock is trading at a 29.0% premium to its PE multiple, but its strong revenue and bottom line growth support its high valuation. We identified this stock as overvalued back in April, and it's since fallen to $236.0 per share. This pullback provides an interesting opportunity for investors.
The company will have to beat analysts' estimates and provide robust guidance in the next quarter to support its high valuation.
Article continues below advertisement
Analysts' estimates
Of the 25 analysts tracking ANET, 16 have given it "buys," nine have given it "holds," and none have given it "sells." Analysts have a 12-month average target price of $310.68 on the stock, which indicates a potential upside of 31.7% from its current price.
Earlier this month, investment bank Morgan Stanley (MS) lowered ANET's 12-month price target from $300 to $275 while maintaining an "equal weight" rating on the stock.
Shares of peers Cisco (CSCO), Ericsson (ERIC), and Nokia (NOK) are trading at discounts of 7.1%, 13.7%, and 32.1%, respectively, to analysts' average estimates.