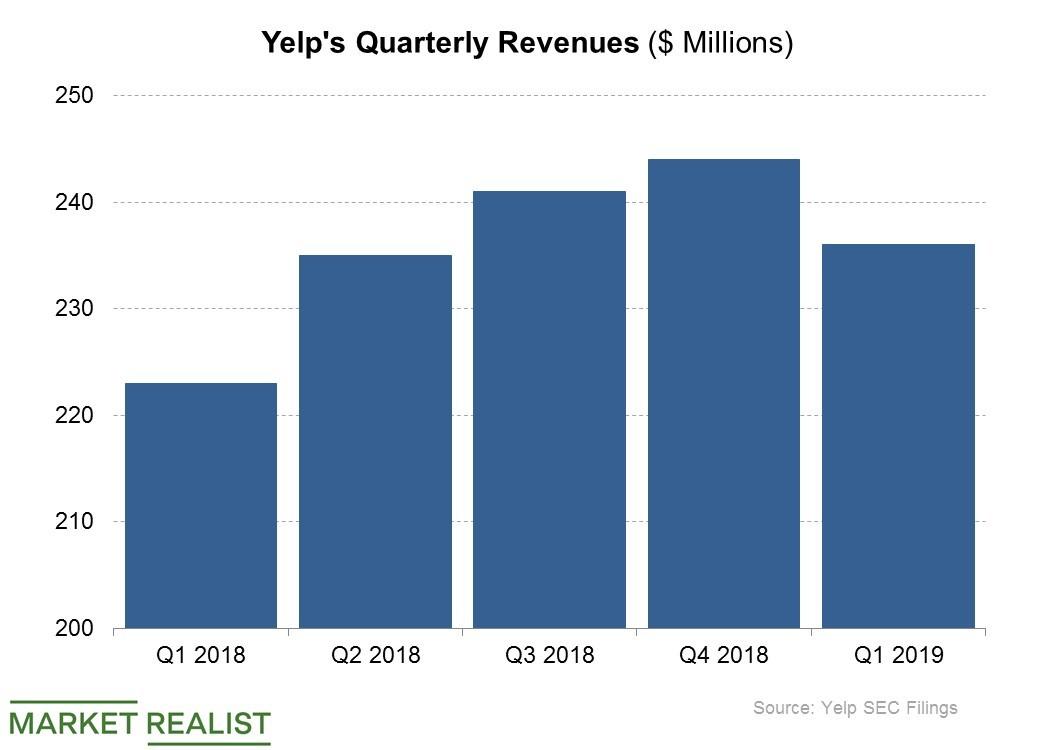 Yelp and GoDaddy Find Common Ground
By Neha Gupta

May. 17 2019, Published 8:37 a.m. ET
Integration to help bring more businesses to Yelp
Yelp (YELP) and GoDaddy (GDDY) have teamed up to make it easier for small businesses to build a strong online presence and widen their online reach. GoDaddy recently announced upgrading its website building platform, GoCentral, to allow users to create Yelp business accounts right within the platform instead of having to head over to Yelp to do it from there. The Yelp integration with GoCentral is meant to save businesses time when building their online presence.
Article continues below advertisement
For Yelp, integration with GoDaddy's GoCentral opens another avenue to bring more local businesses to its platform, which could in turn lead to many benefits for the company. People visit Yelp's review site to find local businesses that they can purchase from. Therefore, if the GoCentral integration leads to more business listings on Yelp, that would make the Yelp platform a more valuable destination for consumers to discover local businesses.
GoDaddy to help bring potential advertisers to Yelp
If the GoCentral integration brings more businesses to Yelp, it would also expand Yelp's pool from where it recruits advertisers. Yelp derives the vast majority of its revenue from providing advertising services, mostly to local businesses.
Yelp generated revenue of $236 million in the first quarter, up 6.0% YoY. Revenue rose 39% at Snapchat parent Snap (SNAP), 26% YoY at Facebook (FB), 18% YoY at Twitter (TWTR), and 17% YoY at Google parent Alphabet (GOOGL) in the first quarter.