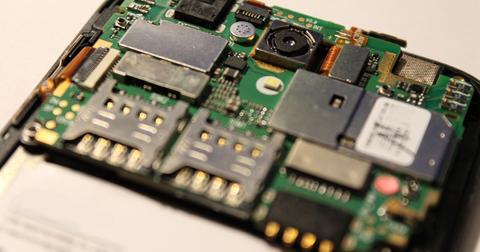 Qualcomm Fell 10% after Losing Federal Trade Commission Lawsuit
By Puja Tayal

Updated
Qualcomm loses US FTC lawsuit
Qualcomm (QCOM) stock fell more than 10% in the first half of trading on May 22 after it lost its licensing lawsuit with the US FTC (Federal Trade Commission). In 2017, the US FTC sued Qualcomm for using unfair practices to charge a higher licensing fee and fend off competition. On May 22, District Court Judge Lucy Koh ruled that Qualcomm's licensing practices violated antitrust law and forced competitors out of the market. This ruling will disrupt Qualcomm's licensing business from where it earns more than 60% of its profits. Qualcomm has appealed the ruling.
Article continues below advertisement
Ruling: Qualcomm charges a higher licensing fee
Qualcomm pioneered the 3G and 4G mobile networks, and its technology became a SEP (standard essential patent) for any handset maker who manufactured 3G and 4G phones. The judge ruled that Qualcomm misused its dominant position to force handset makers and OEMs (original equipment manufacturers) to pay excessive royalties for its patents, of which some were SEPs and were meant to be licensed on FRAND (fair, reasonable, and non-discriminatory) terms.
Under Qualcomm's licensing model, customers pay 5% of the end device's wholesale price as royalty whether or not they use Qualcomm's chips. The FTC alleged that Qualcomm's licensing terms required customers to pay royalty even if they used competitor chips, making rival chips less attractive. Major handset makers like Apple, Huawei, Lenovo, Motorola, and Sony testified on Qualcomm's tactics at the trial.
Judge Koh ruled that Qualcomm must negotiate or renegotiate license terms with customers and adopt component level licensing instead of device level licensing. The ruling also stated that the new terms should be in good faith without any threats of lack of access.
What does the US FTC ruling mean to Qualcomm's investors?
The above ruling means Qualcomm can no longer charge a royalty of 5% of the wholesale price of the device capped at $400. Instead, it will have to assess fees based on the $15 to $20 cost of modem chips, which will impact its six-year licensing agreement with Apple signed last month under which analysts estimated that iPhone maker will pay $8 to $9 per device in licensing fees to Qualcomm. The ruling will permanently reduce Qualcomm's licensing revenue. However, the ruling will reduce modem cost for handset makers.
Check out all the data we have added to our quote pages. Now you can get a valuation snapshot, earnings and revenue estimates, and historical data as well as dividend info. Take a look!