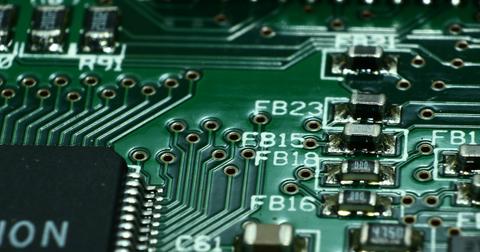 Semiconductor Investors Should Be Wary of Any US Ban on Huawei
By Puja Tayal

Updated
US ban of Huawei component under consideration
Semiconductor investors are pleased as the United States and China (FXI) look to resolve trade disputes, including forced technology transfers and intellectual property theft. While the White House is negotiating with China, US Senators are looking to ban US companies from supplying telecommunications equipment to Chinese companies like Huawei Technologies.
Risk consulting firm Eurasia Group's Geo technology expert Paul Triolo stated that the United States believes heavy dependence on China for information and communications technology creates a national security risk. As the world moves toward 5G, it becomes important for the United States to have its own technology in the 5G infrastructure. For this reason, US President Donald Trump stopped an acquisition of Qualcomm (QCOM) by Broadcom (AVGO) in March 2018 since Broadcom was then headquartered in Singapore. Broadcom later shifted its headquarters to the United States.
Qualcomm is a leader in 5G technology.
Article continues below advertisement
What Huawei means for US semiconductor companies?
Semiconductors are the biggest roadblock in China's technological advancement. The Asian nation imports 70% of its chip requirements, as it lacks the necessary intellectual property to develop its own chips, which makes China a major market for US chipmakers. As Huawei is one of the largest tech companies in China, a ban on sales to Huawei would significantly affect sales of US semiconductor companies.
Micron (MU) will be hit the hardest by an export ban on Huawei. Even without a ban, if Huawei favors Asian memory chip suppliers Samsung and SK Hynix due to China's conflicts with the United States, Micron would take a hit.
Other chip suppliers that could take a hit include Broadcom, Qualcomm, Intel (INTC), and Qorvo (QRVO). Huawei is working with Intel on 5G deployment. Recently, Intel ended its 5G modem partnership with Tsinghua Unigroup unit Unisoc as it looks to avoid getting tangled up in the United States–China trade tensions.
Check out all the data we've added to our quote pages. Now you can get a valuation snapshot, earnings and revenue estimates, and historical data as well as dividend info. Take a look!