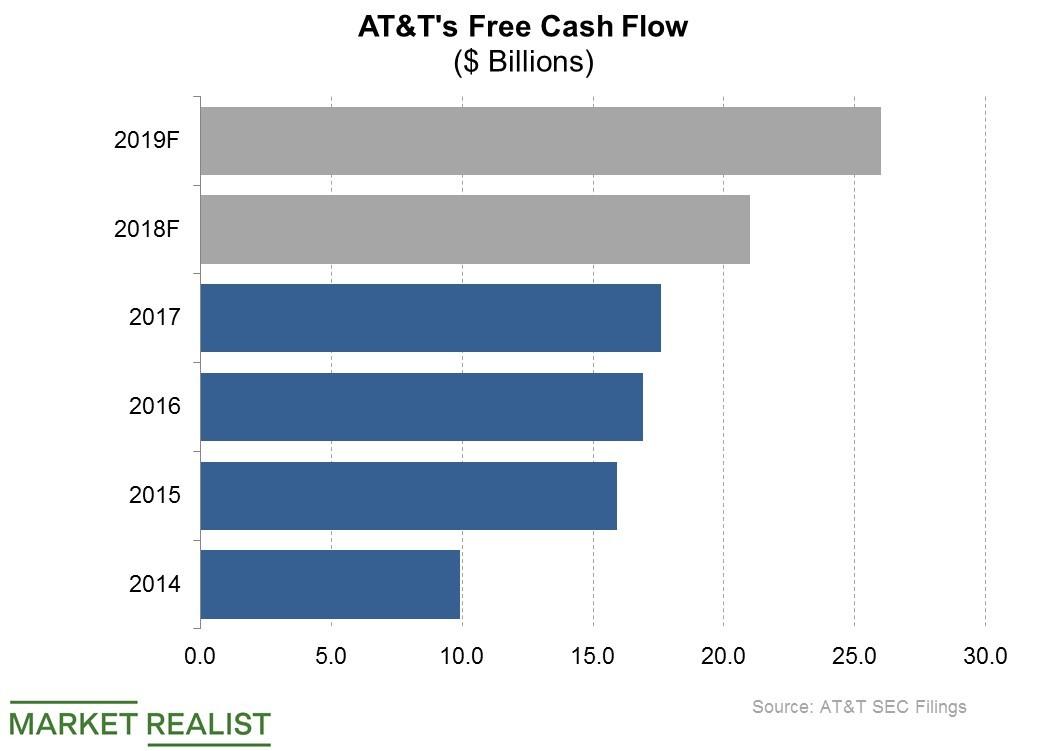 How AT&T Will Cope with Its Heavy Debt Load
By Ruchi Gupta

Dec. 10 2018, Updated 7:30 a.m. ET
Company aiming for $26 billion free cash flow
Following a string of acquisitions, including the $85.4 billion purchase of Time Warner, AT&T's (T) total debt has risen, standing at $183.4 billion as of the end of the third quarter. AT&T is focused on reducing this heavy debt load.
At a recent analyst briefing, the operator detailed a plan to reduce its debt by as much as $20 billion by the end of 2019. How will this work? AT&T is expecting to generate $26 billion in free cash flow in 2019, an amount it will use to meet its day-to-day expenses, pay dividends as usual, and pay down debt worth as much as $12 billion.
Article continues below advertisement
Asset sales could unlock $8.0 billion in cash
The operator has also identified noncore assets that it could monetize to generate additional cash to be spent on debt reduction. The assets that AT&T could dispose of include its stakes in Hulu and Sky Mexico. The company estimates the sale of its noncore assets could unlock as much as $8.0 billion in additional cash.
Video streaming provider Hulu is a joint venture of several companies. AT&T owns 10% of the business. Comcast (CMCSA) owns 30% of Hulu, while the Walt Disney Company (DIS) is on its way to owning 60% of Hulu once it completes the acquisition of the majority of 21st Century Fox (FOX). Disney said in a June regulatory filing that Hulu carried a fair value of $9.3 billion, suggesting that AT&T's stake in the business could be worth as much as $930 million.
$23 billion in capital spending
In addition to reducing its debt load, AT&T also wants to continue investing. AT&T is one of the operators undergoing 5G network buildout programs, so the company says it will allocate ~$23 billion to capital spending in 2019. Its rival Verizon (VZ) plans to spend up to $17 billion on capital spending this year, while T-Mobile (TMUS) and Sprint (S) are planning to make a network investment of as much as $40 billion if they're allowed to merge.