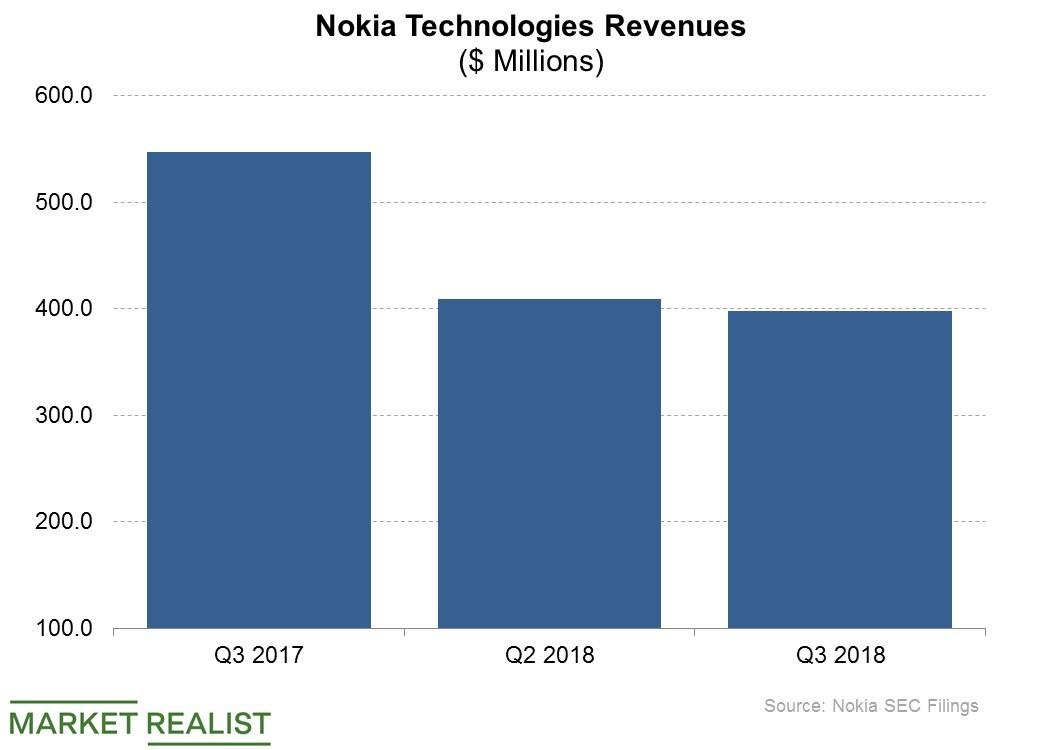 Nokia and Blackberry End Patent Infringement Suit
BlackBerry accused Nokia of patent violation
Nokia (NOK) and BlackBerry (BB) have quietly terminated a 2017 patent infringement lawsuit that pitted them against each other, according to a Bloomberg report. The details of the agreement that led to the termination of the suit are currently unknown, but ending the dispute could remove distractions for the companies and allow them to better focus creating more value for their shareholders.
The suit was filed by BlackBerry. The company accused Nokia of utilizing its patented technology to build its networking gear without authorization.
Article continues below advertisement
Patent litigations
BlackBerry and Nokia both own a large number of patents, which they monetize by licensing to other companies. Last year, BlackBerry was awarded $940 million in a patent-related dispute with Qualcomm (QCOM).
BlackBerry has also sued Facebook (FB) and Snap (SNAP), accusing them of illegally using its patented technology. Facebook and Snap have denied any wrongdoing, and the companies are fighting in court.
Nokia, too, has scored big victory through patent litigations. Last year, for instance, Nokia settled a patent dispute with Apple and reportedly walked away with ~$2.0 billion.
Revenue down 27% in patent division
Nokia is in line to cash in on 5G (fifth-generation) handsets. The company will charge up to $3.5 in royalties for every 5G phone that applies its technology. Ericsson (ERIC) and Qualcomm have set royalty rates of as much as $5 and $16.25, respectively, for every 5G phone that applies their technology.
Nokia reports revenue generated through patent licenses under its Nokia Technologies division. Revenue from this division fell 27% year-over-year to ~$398 million in the third quarter.