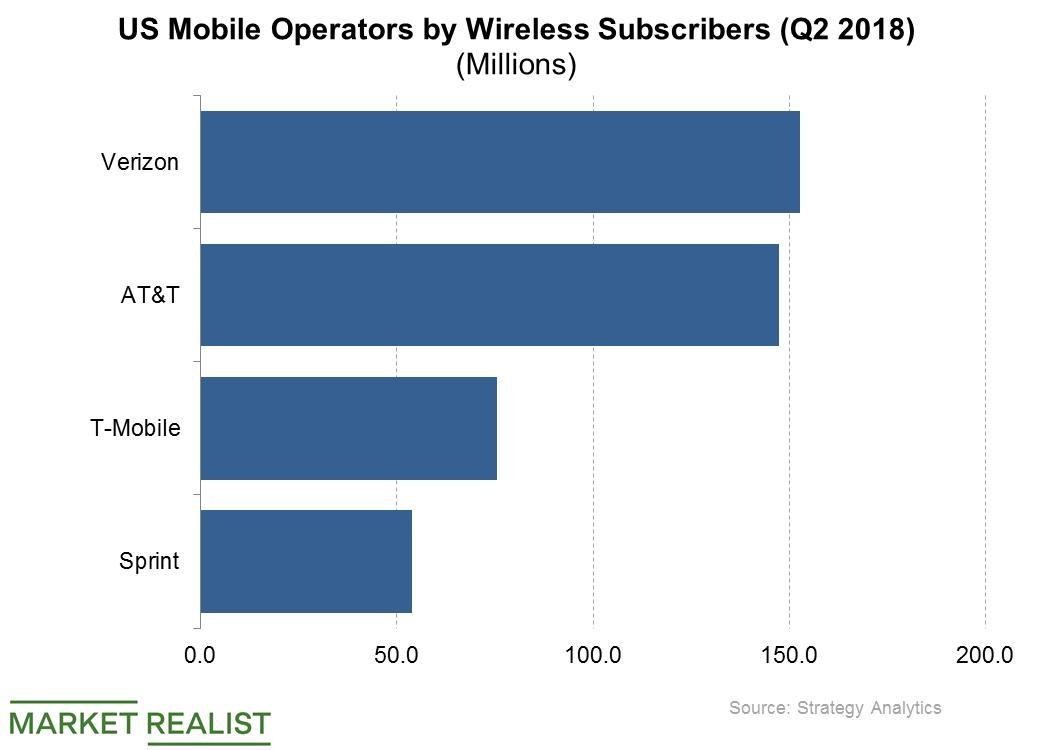 Why Verizon Used Its In-House Route to Its 5G Rollout
World's first commercial 5G service
Verizon (VZ) recently became the world's first mobile operator to launch commercial 5G services. Its 5G Home service went live in four US cities on October 1. However, Verizon's 5G Home service operates outside the global industry standard, 3GPP.
In a recent interview with FierceWireless, Mike Haberman, Verizon's vice president of network engineering, discussed the company's 5G Home speeds and what might be called a nonstandard route to 5G.
Article continues below advertisement
Verizon's 5G service predates standards
Verizon (VZ) began working on its 5G deployment project when the 3GPP standard equipment for 5G wasn't available. Haberman noted that the company developed its 5G gear, called 5GTF, that would allow it to install its 5G service more quickly. The company has plans to replace its nonstandard 5G gear with standard equipment once it becomes available.
Verizon aims to reach 30.0 million households with its 5G Home service, in what some on Wall Street estimate to be a $60.0 billion addressable market. Verizon finished the second quarter with 152.7 million wireless subscribers, compared to AT&T's (T) 147.3 million subscribers. T-Mobile (TMUS) and Sprint (S) closed the quarter with 75.6 million and 53.7 million wireless subscribers, respectively.
Verizon being conservative with speeds
Verizon (VZ) is advertising peak 5G speeds of 1 Gbps—slower than the 5G speeds that others in the industry have discussed. Haberman noted that the company is being conservative, as the company is capable of delivering faster 5G speeds than 1 Gbps.
Verizon's slower 5G speed has led some competitors to challenge its threat to cable broadband companies. Charter Communications (CHTR) was swift to downplay the perceived threat of Verizon's 5G Home service to its broadband business. The cable company noted that it's on track to deliver 1 Gbps speeds across its footprint by the end of 2018 and that it's working on supporting 10 Gbps speeds going forward.