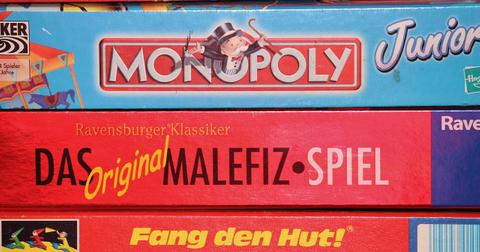 Hasbro Stock Falls after Dismal Third-Quarter Results
By Victoria Dean

Updated
Revenues and earnings
On October 22, Hasbro (HAS) announced its third-quarter results. Following the announcement, the stock fell 8.5% at 7:22 AM EST. Hasbro's net revenues of $1.57 billion and adjusted EPS of $1.93 missed analysts' consensus estimates of $1.71 billion and $2.23.
On a year-over-year basis, Hasbro's revenues have fallen 12%. The revenues across the US and Canada fell 7%. The international revenues fell 24% with double-digit decreases across Europe, Asia-Pacific, Latin America, and emerging markets. However, changes in the company's revenue recognition practice resulted in a 45% increase in entertainment and licensing revenues.
Franchise brands' revenues fell 5%, while partner brands' revenues fell 37%. Hasbro's gaming revenues were almost unchanged. However, emerging brands' revenues increased 2%.
Hasbro continues to suffer due to Toys "R" Us closing. The revenues for the US, Asia-Pacific, and Europe have been impacted significantly due to Toys "R" Us closing. Foreign exchange headwinds wiped out $32.0 million from the overall top line in the third quarter.
More online shopping and inventory woes are pressuring the company's European operations. The revenues from Europe fell 29% in the third quarter.
Article continues below advertisement
Other specifics
In the third quarter, Hasbro's cost of sales declined 10.3% to $655.6 million. However, the cost of sales as a percentage of the total revenues increased by 100 basis points to 41.8% due to reduced revenues.
The selling, distribution, and administrative expenses fell 12.8% to $272.4 million due to lower royalties and advertising costs. However, the corresponding expense rate was unchanged at 17.4%.
The operating profit fell 13.2% to $313.3 million due to lower revenues. Hasbro's operating margin fell by ten basis points to 20.0%. As a result, the EPS fell 1.4% to $2.06. The company's adjusted EBITDA fell 12.6% to $370.o million.
In the third quarter, Hasbro repurchased shares worth $79.5 million and paid $80.0 million in dividends. Hasbro had another $485.7 million worth of shares left under the current repurchase authorization.