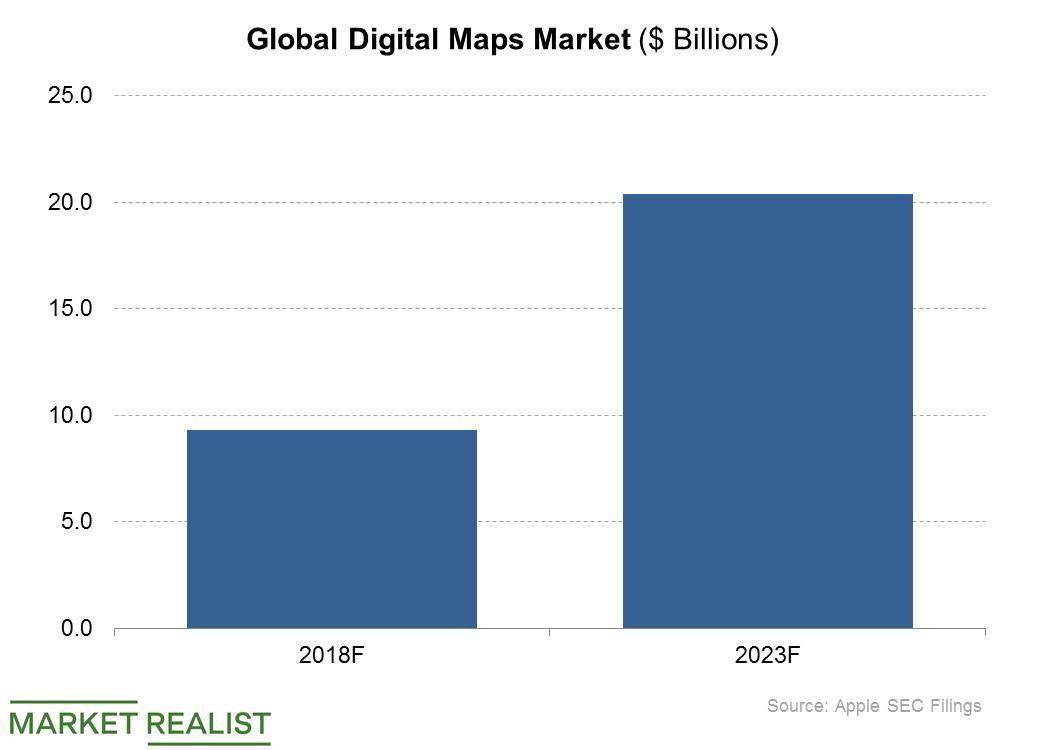 Everything You Should Know about Apple and Patents This Week
Uniloc hits Apple with more patent claims
Apple (AAPL) has continued to add to its patent portfolio but is also fighting patent infringement cases at the same time. On October 16, Apple was denied a request to have a patent infringement case transferred from Texas to California. The case, which was filed by Agis Software Development, is one of several that Agis has filed against phone manufacturers for allegedly violating its patents related to location tracking of mobile devices.
In another patent lawsuit, Uniloc has expanded its patent infringement claims against Apple. It said in an October 18 court filing that Apple's FaceTime technology infringes on one of its patents.
Article continues below advertisement
$20.4 billion opportunity in digital maps market
Apple is also busy trying to secure its inventions. On October 18, a new Apple patent filing was published by the United States Patent and Trademark Office. The patent filing relates to digital mapping and points to a way to make Apple Maps better.
Through Apple Maps, Apple is one of the players in the multi-billion-dollar digital maps market. The global digital maps market is on pace to generate $9.3 billion in revenue in 2018, growing to $20.4 billion by the end of 2023, according to MarketsandMarkets. Alphabet's (GOOGL) Google is another major player in the global digital maps market. Several large automakers have opted to use Google Maps in their cars. Tesla (TSLA), for instance, uses Google Maps to help drivers discover a nearby electric vehicle charging station.
Nokia (NOK) exited the digital maps space in 2015 with the sale of its Here mapping business to a group of German automakers.
Foldable smartphones
On October 16, Apple was granted a second patent related to its foldable iPhone. In its patent applications, Apple indicated that it's in the race to build foldable smartphones. Samsung (SSNLF) is also in that race, with a foldable Samsung handset expected as early as next year.