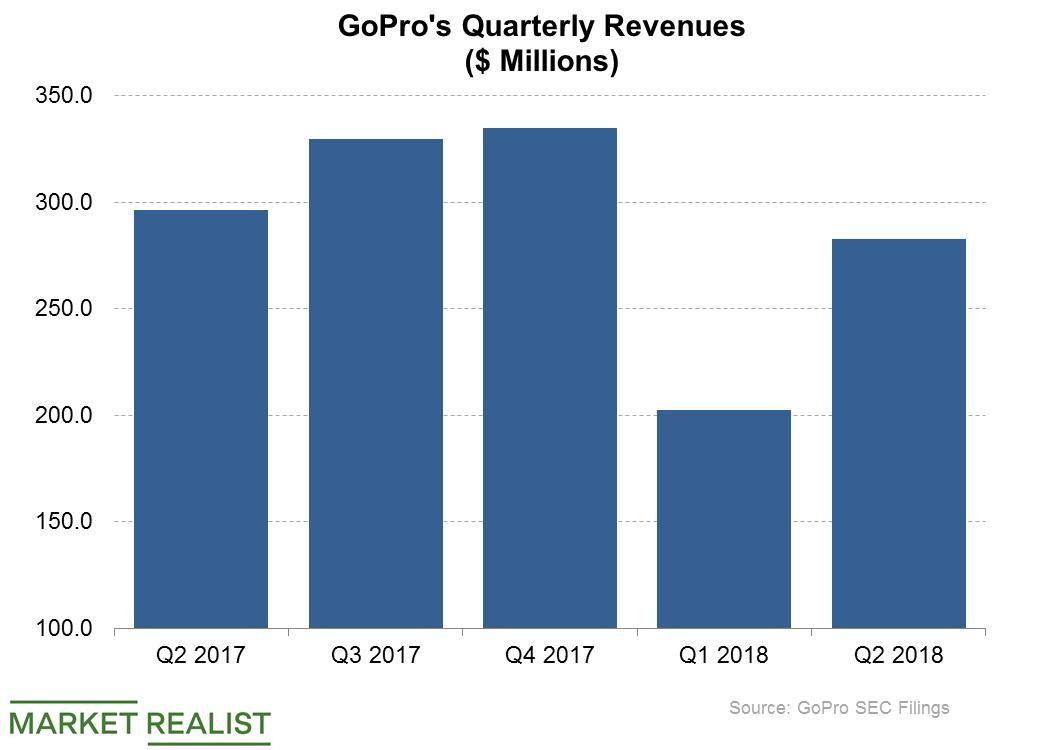 How GoPro Is Planning to Escape the Trump Tariffs
By Ruchi Gupta

Sep. 5 2018, Updated 2:45 p.m. ET
Moving manufacturing out of China
GoPro (GPRO) does its manufacturing in China. Although the company hasn't been hit by President Donald Trump's tariffs targeting imports from China, it's exploring the possibility of moving its manufacturing out of China. It's considering doing this as an advance measure in case the tariffs hit, CEO Nicholas Woodman has told CNN.
Tariffs like the ones the Trump administration has imposed on Chinese goods have the effect of making imports from China more expensive when they arrive in the United States. If tariffs hit GoPro products, the company will be faced with the tough choice of either absorbing their impact or hiking the prices of its products.
Article continues below advertisement
GoPro doesn't expect the transition to be painful
Absorbing the impact of tariffs would erode GoPro's profit margin, while hiking prices could end up making GoPro cameras less competitive in a camera market that's already under pressure from smartphones.
Moving its manufacturing out of China would allow GoPro to avoid the risks that could increase its costs and make its prices less competitive. When it comes to moving manufacturing outside China, GoPro doesn't expect the transition to be painful because some of its manufacturing partners already operate facilities outside China.
GoPro is making budget cameras
According to GoPro, there is strong demand for its products at the right price. The company has recently taken to making budget cameras, saying in July that it plans to launch three new Hero cameras in the $199–$299 price range for the holiday season. GoPro's premium Hero cameras cost as much as $700.
GoPro's revenue fell 4.7% YoY (year-over-year) to $282.7 million in the second quarter. Camera makers Sony (SNE) and Canon (CAJ) reported revenue rises of 5.1% and 1.4% YoY, respectively, in the second quarter.
Revenue was down 15.3% YoY at Fitbit (FIT) and down 4.1% YoY at Samsung (SSNLF) in the second quarter.