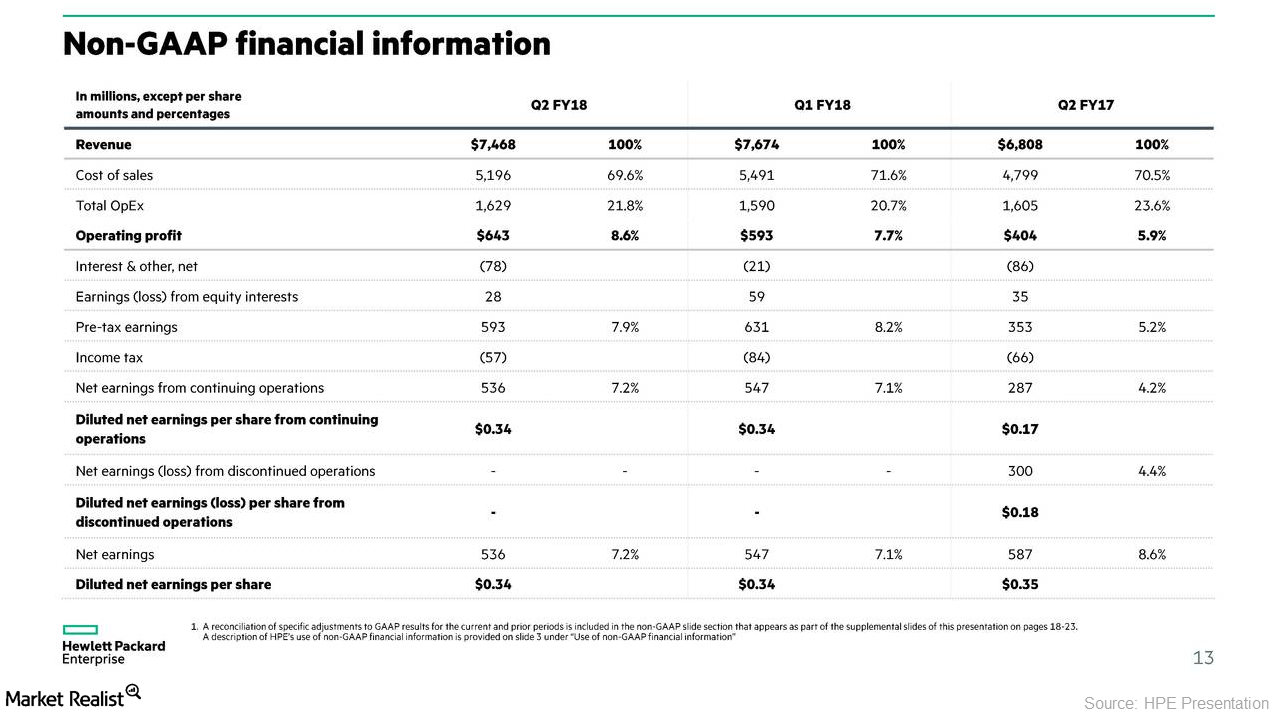 HPE Next: Hewlett Packard Enterprise's New Initiative
By Adam Rogers

May. 23 2018, Updated 12:35 p.m. ET
HPE Next, a company-wide initiative
Hewlett Packard Enterprise (HPE) launched its HPE Next initiative last year. It's a company-wide initiative to simplify the digital transformation process of its companies and drive shareholder value. HPE wants to streamline its business processes and modernize its IT systems through the initiative, which could lead to better execution and help deliver on the company's strategy.
HPE is now focusing on shifting investments in high-growth, high-margin areas. In the first half of fiscal 2018, it achieved significant milestones, successfully reducing the layers between the customer and the CEO.
Article continues below advertisement
The company's CEO Antonio Neri stated, "We have significant [sic] streamlined our sales structure, empowering the front line to make key decisions, and we have dramatically reduced SKUs and platforms across our volume and value segments, which simplifies our operation and makes us easier to work with."
Operating margin rose 270 basis points year-over-year
In the second half of fiscal 2018, HPE plans to focus on the next phase of this initiative to build a no-touch sales model for certain flow segments and accelerate IT transformation to provide better service to its customers. It believes this initiative will improve its cost structure and give it a significant competitive advantage in the long term.
In its fiscal second quarter, HPE reported an operating margin of 8.6%, which was a rise of 270 basis points year-over-year. HPE Next could simplify and reshape the organizational structure, which could improve profits by selling high-margin products to Tier 1 customers.