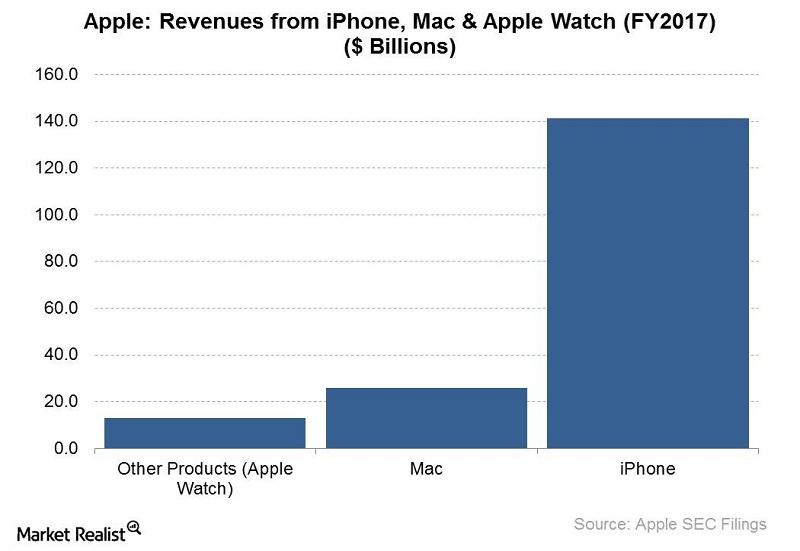 Inside the Apple-Immersion Dispute and Settlement
By Ruchi Gupta

Mar. 9 2018, Updated 10:30 a.m. ET
Apple struck a confidential deal
After nearly two years of fighting each other over patents related to touch feedback technology, or haptics, Apple (AAPL) and Immersion (IMMR) recently reached a deal.
On January 29, 2018, Immersion announced that it had entered into settlement and licensing agreements with Apple. Immersion didn't discuss the details of the settlement, saying that the deal was confidential.
Immersion describes itself as the leading innovator of haptics technology. It provides technology solutions that enhance digital interactions through the sense of touch. The company says it has more than 2,600 issued or pending patents and that its technology has been adopted in over 3.0 billion digital devices, such as mobile phones, gaming consoles, and other consumer electronic products.
Article continues below advertisement
Apple Watch and iPhone cited as infringing products
In February 2016, Immersion sued Apple for allegedly using its haptics technology without authorization. It cited the Apple Watch, the iPhone 6S/6S Plus, and certain MacBooks as the Apple products that had violated its patents.
In its fiscal 2017, Apple generated $141.3 billion in revenue from the sale of iPhones. The iPhone business accounted for 61.6% of Apple's overall revenue in the year. Apple's Mac line of products brought in $25.9 billion in revenue in fiscal 2017. Apple doesn't break out its Apple Watch sales, but its Other Products segment, under which its Apple Watch sales are reported, brought in $12.9 billion in revenue in fiscal 2017.
Avoiding business disruptions
A patent dispute such as the one Apple had with Immersion can disrupt business, especially if the company fighting back loses the case and is ordered to halt the sale of the products that contain the disputed technology. Perhaps Apple examined this risk and decided to settle with Immersion.
Immersion has fought and won patent battles with Microsoft (MSFT), Sony (SNE), and Samsung (SSNLF). The company also has an ongoing lawsuit against Fitbit (FIT), a maker of fitness trackers and smartwatches.