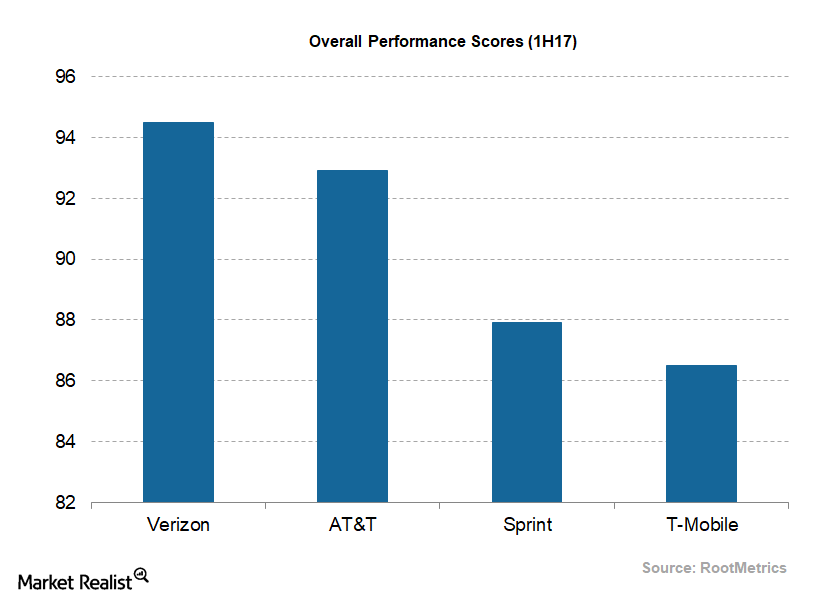 Why Verizon Is Counting on Network Virtualization
Verizon's network performance
Network performance of telecommunications companies is a vital factor that impacts customer retention. Verizon (VZ) has shown that its network advantage can drive subscriber growth, even with premium pricing. During its recent 3Q17 earnings conference call, Verizon's management highlighted that the carrier continues to push for network densification using small cells, which includes expansion of fiber capabilities. Management also believes the company has enough spectrum to support capacity needs.
Article continues below advertisement
To transform the network, Verizon is concentrating on SDN (software-defined networking) and NFV (network function virtualization) technologies. SDN helps telecommunications companies by offering enhanced flexibility and cost savings since this methodology demands them to virtualize their networks as an alternative to spending on dedicated fixed hardware.
According to a RootMetrics analysis and other third-party industry trackers, Verizon continues to have the best wireless network in the United States (SPY).
RootMetrics
Verizon has demonstrated industry-leading performance across various network performance metrics. According to RootMetrics' first half of 2017 RootScore report, Verizon secured the top spot in all six network performance metrics: network speed, data performance, text performance, network reliability, call performance, and overall performance. The overall network performance award has been given to Verizon for eight consecutive testing periods. Verizon earned a score of 94.5 for overall network performance compared to Sprint's (S) at 87.9, T-Mobile's (TMUS) at 86.5, and AT&T's (T) at 92.9.