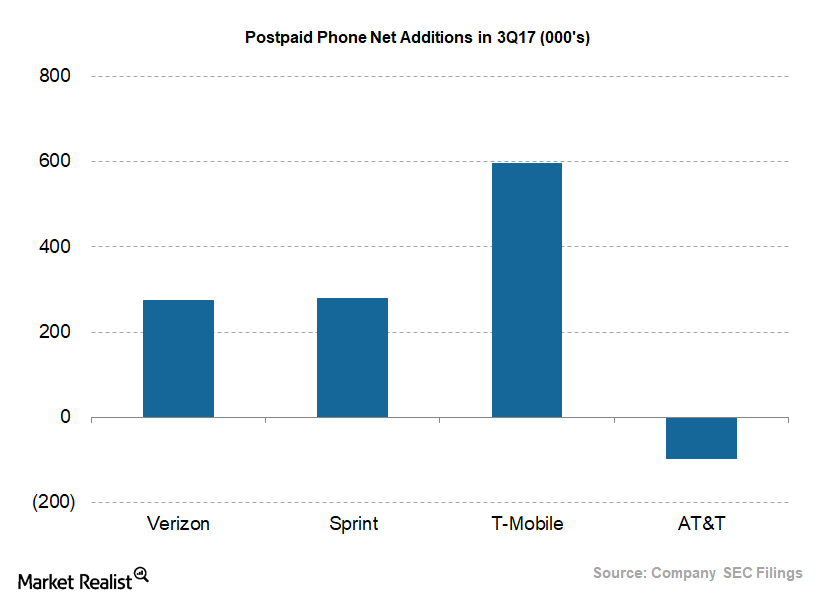 Why Sprint Has Ended Merger Discussions with T-Mobile
Sprint and T-Mobile merger talks end
Wireless carriers T-Mobile (TMUS) and Sprint (S) have ended merger talks, which have continued for years. On November 4, 2017, T-Mobile and Sprint issued a joint press release to disclose that they have called off the deal because they were unable to find mutually agreeable terms. Merger discussions between T-Mobile and SoftBank, which has a majority stake in Sprint, have come to a standstill, primarily due to disagreement over the ownership of the combined business. SoftBank wanted a better valuation and greater control, while T-Mobile's parent company, Deutsche Telekom, wanted to have a controlling stake after the merger.
Article continues below advertisement
History of the merger
This recent news marked the second failed attempt by Sprint to merge with its competitor, T-Mobile. In 2014, the third- and fourth-largest companies in the wireless arena announced a merger deal to build their subscriber bases and compete with market leaders AT&T (T) and Verizon (VZ). However, the Obama administration brought up regulatory concerns about the deal, which led to the wireless companies calling off the agreement.
After calling off the merger, Sprint and T-Mobile took different roads but maintained a common aim: to gain on AT&T and Verizon. In calendar 3Q17, T-Mobile gained 595,000 postpaid phone net customers, Sprint gained 279,000 postpaid phone net customers, AT&T lost 97,000 postpaid phone customers, and Verizon gained 274,000 postpaid phone net customers.