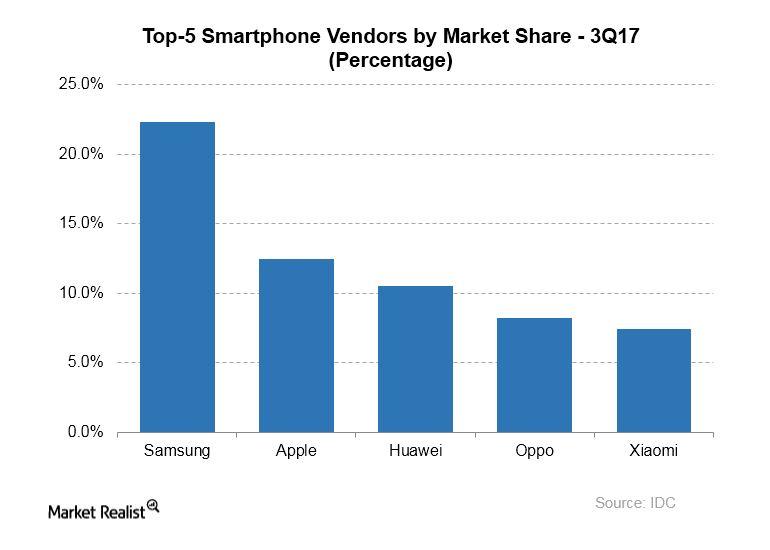 South Korean Authorities Raided Apple Offices
Probe tied to carrier contracts
Shortly before Apple (AAPL) was scheduled to officially open the sales of its flagship iPhone X in South Korea, its headquarters in the country were raided by local officials, according to a report by the UK-based (EWU) Metro newspaper. According to the report, the raid appeared to be tied to an ongoing investigation into Apple's business practices in South Korea.
Last year, South Korea's Fair Trade Commission opened an investigation into Apple's practices in a bid to find out whether the company had struck illicit contracts with local phone networks. Apple, like many other smartphone vendors, partners with phone carriers in various countries to distribute its products.
Article continues below advertisement
Some see a protectionist agenda
Before the probe into Apple's contracts with phone carriers, South Korea questioned its dealings with firms authorized to repair iPhones and other devices.
Although South Korea's probe might appear to be a typical regulatory action, some critics see a protectionist agenda. There are claims that US (SPY) corporations are being targeted.
South Korea is Samsung's (SSNLF) domestic market—Apple's fiercest challenger in the smartphone market. Domestic companies like Samsung and LG enjoy a strong market share in South Korea's smartphone market compared to their foreign counterparts. In 2015, Apple surprised the world when it more than doubled its smartphone market share in South Korea to 33% from 15% in just one quarter.
Samsung topped the worldwide vendor chart
According to research firm IDC, Samsung accounted for 22.3% of the smartphones shipped worldwide in 3Q17—compared to 12.5% for Apple. Samsung, Apple, and China-based (MCHI) Huawei, Oppo, and Xiaomi were the top-five smartphone vendors by device shipment in 3Q17.