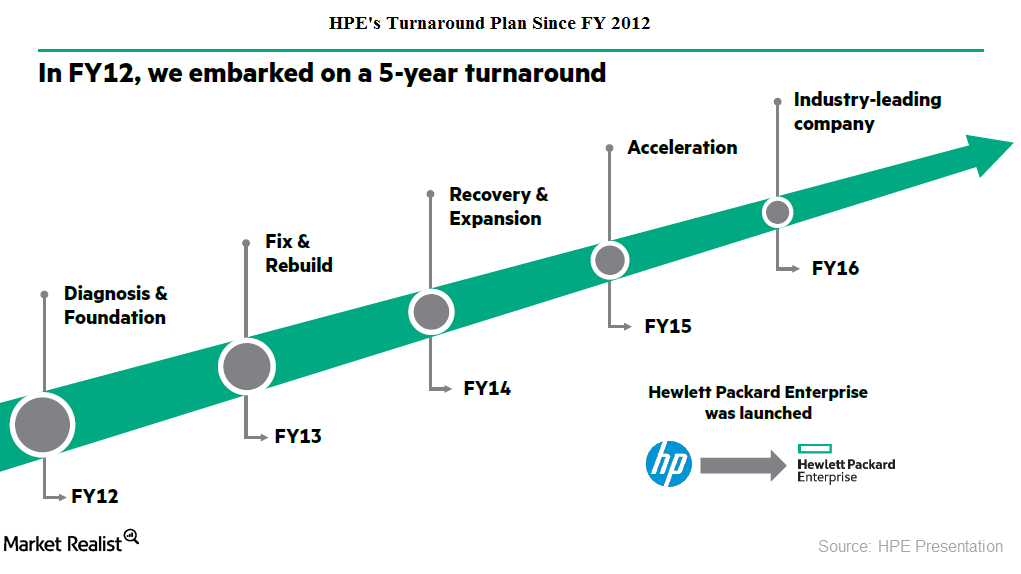 Why HPE Is Optimistic about Long-Term Growth
Growth through acquisitions
Over the last two years, Hewlett Packard Enterprise (HPE) has acquired several companies to expand its product portfolio , customer base, and market share. In the hybrid IT space, HPE acquired SimpliVity, SGI, and Nimble Storage, while in the intelligent edge space, it acquired Niara and Rasa Networks. As we've discussed, HPE is optimistic about IT services, and it has acquired Cloud Technology Partners (or CTP) and Cloud Cruiser to get into the cloud consulting segment. HPE has strategic partnerships with several companies across sectors, such as HP (HPQ), Microsoft Azure (MSFT), Platform 9, DXC, and Micro Focus.
Article continues below advertisement
Significant opportunities for HPE
According to HPE's vision, the company "will accelerate profitable growth through a focus on higher margin services and solutions." With HPE aiding enterprises to accelerate their digital transformation processes as well simplifying hybrid IT, it may have significant opportunities to grow its revenue and market share.
HPE expects strong growth in areas such as high-performance computing, all-flash storage, campus and branch networking, and the Internet of Things (or IoT). HPE's key strategic priorities include sustainable growth in core markets and pivoting to high growth segments. The company is aiming for diversified revenue streams, with over 65% of revenue to be recurring in nature.
Shareholder value
With an optimized operating model, targeted cost reductions, and the HPE Next initiative, HPE expects its profit margins to improve, which could boost its free cash flow and strengthen its financials, increasing shareholder value.