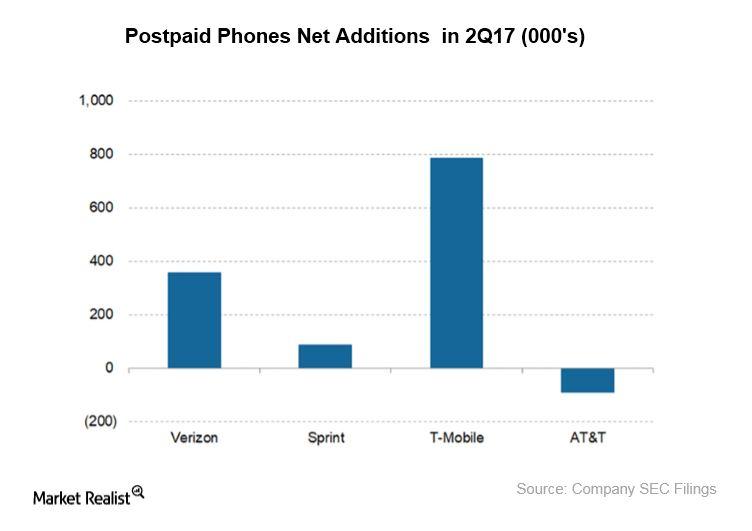 The True Cost of the AT&T-Time Warner Deal
By Ruchi Gupta

Oct. 17 2017, Updated 9:10 a.m. ET
Regulators in Mexico and Chile approve deal
With AT&T (T) CEO Randall Stephenson telling investors and analysts that he sees the merger deal with Time Warner (TWX) closing by the end of the year, it's important to find out what's happening.
At an industry conference organized by investment bank Goldman Sachs (GS), Stephenson said that he expected to close the merger with Time Warner this year, adding that no surprises had come up in regulatory reviews. The deal has been cleared in Mexico and Chile.
Article continues below advertisement
Deal is costing $108.7 billion
While it's commonly cited that AT&T is acquiring Time Warner for $85.4 billion, which is true, the real value of the transaction is much larger. To own Time Warner, AT&T will actually part with more than $100 billion.
The $85.4 billion cited is the equity value of the deal. However, Time Warner carries debt on its balance sheet. Therefore, including Time Warner's net debt, the total value of the transaction will be $108.7 billion.
For Time Warner, AT&T is paying Time Warner shareholders $107.50 for each share of the company they hold. The payment comprises cash and stock on a 50-50 basis. Because of the stock component of the deal, Time Warner shareholders should own between 14.4% and 15.7% of AT&T shares when the deal closes.
Tough wireless competition
AT&T is expanding into media as it seeks to unlock new growth beyond its primary phone carrier business, where growth has slowed and competition has intensified. AT&T lost 89,000 postpaid phone customers in 2Q17, while T-Mobile (TMUS) gained 786,000 postpaid phone customers. Disruptive actions by T-Mobile and Sprint (S) are not giving market leaders AT&T and Verizon (VZ) any peace of mind.