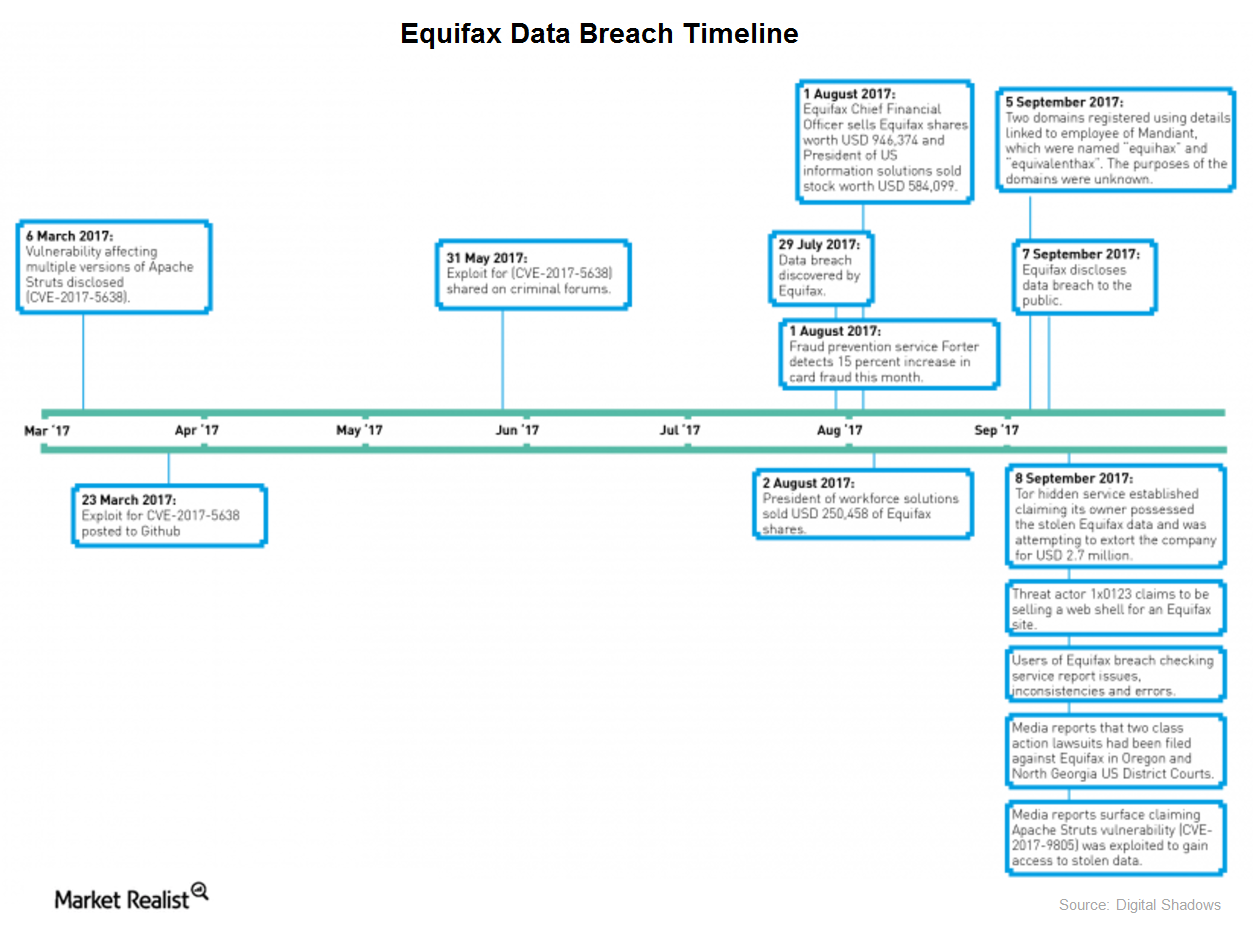 Why the Equifax Data Breach Matters so Much
By Anne Shields

Sep. 1 2020, Updated 9:35 a.m. ET
Data breach at Equifax
Earlier this month, Equifax made a startling announcement that the cybersecurity breach happened in the organization the could impact 143 million US customers, or about 44% of the US population.
Equifax hired FireEye's Mandiant group to investigate this breach. Citing the report submitted by Mandiant and provided by Equifax, the Wall Street Journal reported that that the first proof of the hackers' "interaction" with the Equifax happened on March 10, 2017.
Article continues below advertisement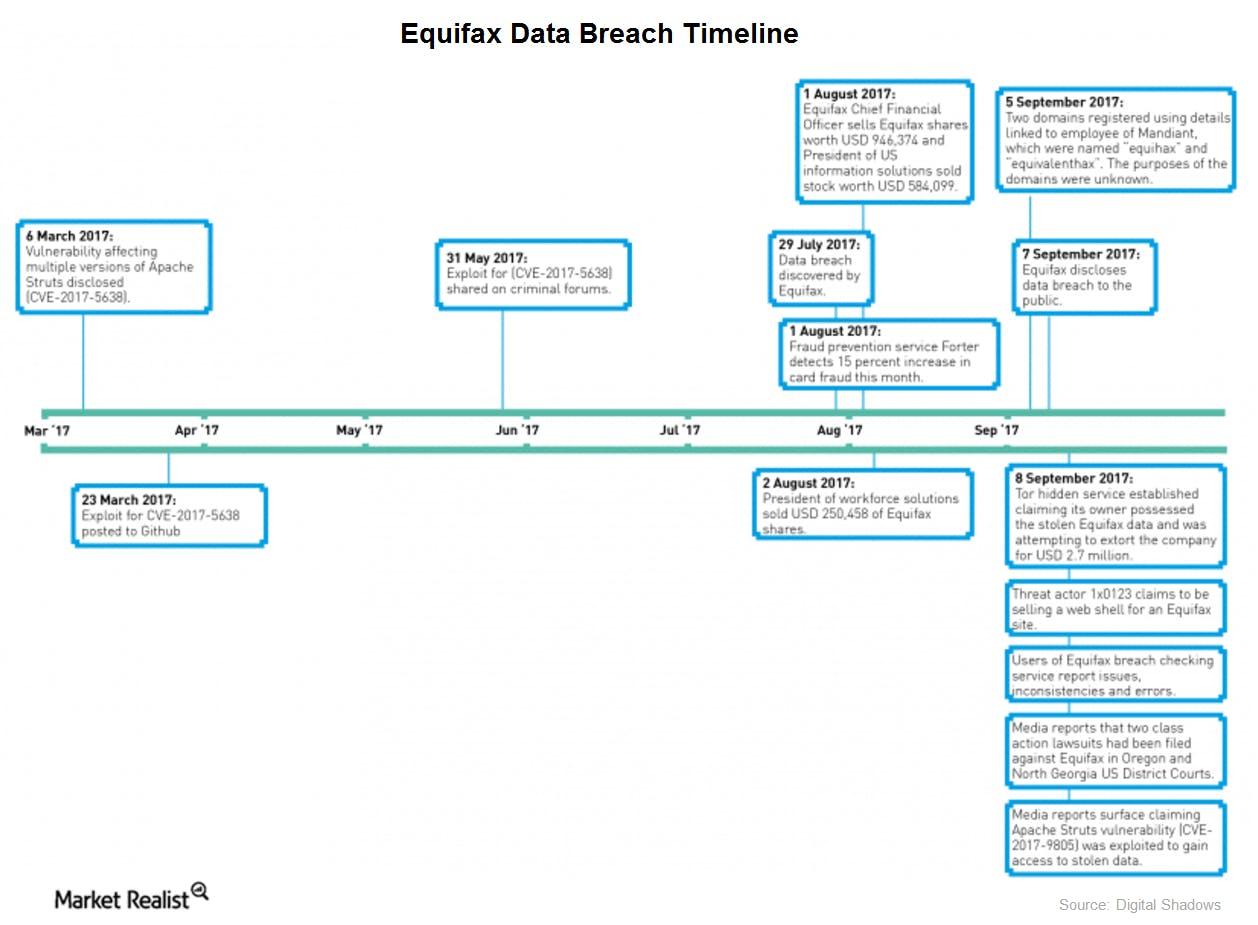 This massive breach was not discovered until July 29, as stated by Equifax. Later on, Mandiant was asked for an investigation, and the breach was disclosed publically on September 7, 2017.
Given the extent of the information disclosed by this data breach, which included not only people's identities but also their SSNs (US Social Security numbers), the Federal Bureau of Investigation is conducting a probe.
The significance of the attack has caused customers, regulators, and legislators to question Equifax as to how the attack occurred and what steps and measures Equifax had been taking to protect such sensitive information.
The breach's effect on the stock
The recent crisis—and the fact that Equifax experienced the cyberattack almost five months before it disclosed it—had a significant bearing on its stock price. Since September 7, 2017, when the company disclosed the data breach, Equifax stock has fallen ~26%.
Equifax supplies credit scores and associated analytics to customers to informed personal and business decision-making. Its customers are corporate as well as individual.