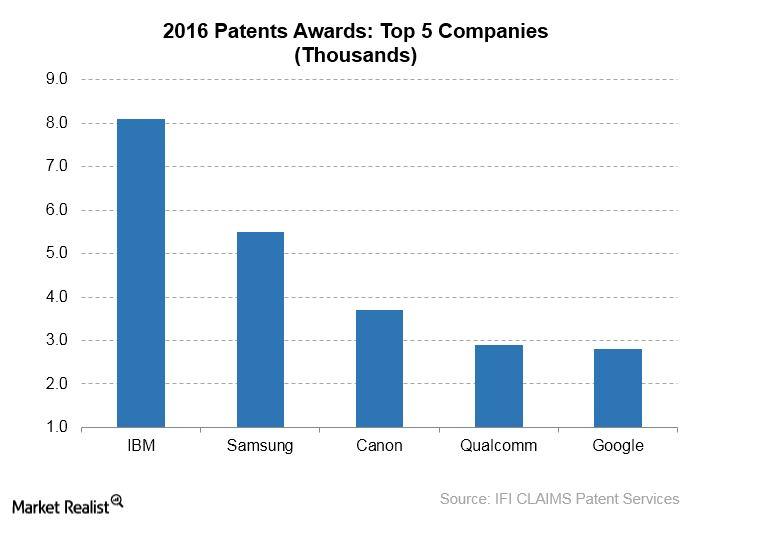 Cisco Systems Pushes Back against Patent Trolls
By Ruchi Gupta

Jun. 5 2017, Updated 7:36 a.m. ET
Taking on patent trolls
Earlier this year, Cisco Systems (CSCO) joined LOT[1. License on Transfer] Network, a nonprofit alliance originally forged by Alphabet's (GOOGL) Google as a long-term defense against patent trolls. Patent trolls are individuals or businesses that purchase patents at auction with the intention of monetizing them by filing lawsuits to enforce the patents. Patent trolls hold these patents instead of utilizing them in an effort to prevent other companies from developing an idea.
Article continues below advertisement
By joining LOT Network, Cisco Systems hopes to reduce its risk by keeping patent trolls at bay. Members of LOT Network pledge to provide cover to fellow members against patent troll attacks. LOT Network notes, "LOT membership simply provides LOT Network members immunity against PAE lawsuits if one of its member's patents should be transferred to a troll."
Cost of dealing with patent trolls
Patent litigation can consume a lot of time and money that companies can otherwise dedicate to more productive efforts. For a company like Cisco Systems, which is trying to unlock new growth opportunities outside its core networking industry, belonging to LOT Network makes sense.
Nokia (NOK) holds numerous patents and is known for aggressively enforcing its rights. Nokia's interests overlap with those of Cisco Systems in the telecommunication gear market.
Samsung (SSNLF) and IBM (IBM) are other large patent holders. According to IFI CLAIMS Patent Services, IBM led its peers for the 24th straight year with more than 8,000 new patents issued in 2016.
Cisco as a patent enforcer