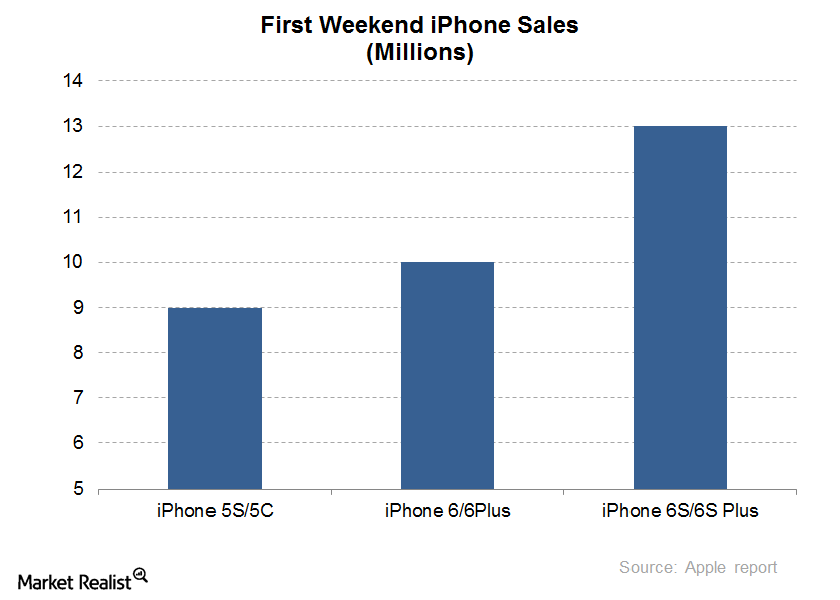 What Apple Has to Gain by Making a Waterproof iPhone
By Ruchi Gupta

Nov. 20 2020, Updated 1:15 p.m. ET
Apple pressing to IP68 rating in iPhone 8
A stream of supply chain leaks have created the impression that Apple (AAPL) is working on a kind of iPhone device that the world has never seen before as part of its 2017 product upgrade.
Although Apple didn't disclose iPhone 7's first-weekend sales metrics, product upgrades have recently led to record-breaking initiate weekend iPhone shipments.
Among other hints, rumors have suggested that Apple will shift from the tradition of releasing two iPhone models every year to releasing three iPhone models in 2017.
One of the iPhones for this year is expected to be a top-tier handset, featuring a larger curved OLED display instead of LCD screen, coming with an overhauled camera system and supporting wireless charging. The revolutionary iPhone is also expected to be waterproof, or IP68 rated.
Article continues below advertisement
IP67 rating
Apple's latest iPhone, the iPhone 7 it released last September, is rated IP67, meaning that it's water-resistant. But a waterproof iPhone can be kept under water longer than a water-resistant device without the risk of damage. If Apple overhauls the camera in the next iPhone and makes the leap to waterproof, the company would have succeeded in eroding one of the major selling points of action camera makers like GoPro (GPRO) and Canon (CAJ).
Apple could thus successfully pitch iPhones to action sports enthusiasts, expanding the market for the device.
Pressure on Apple to do more than just catch-up