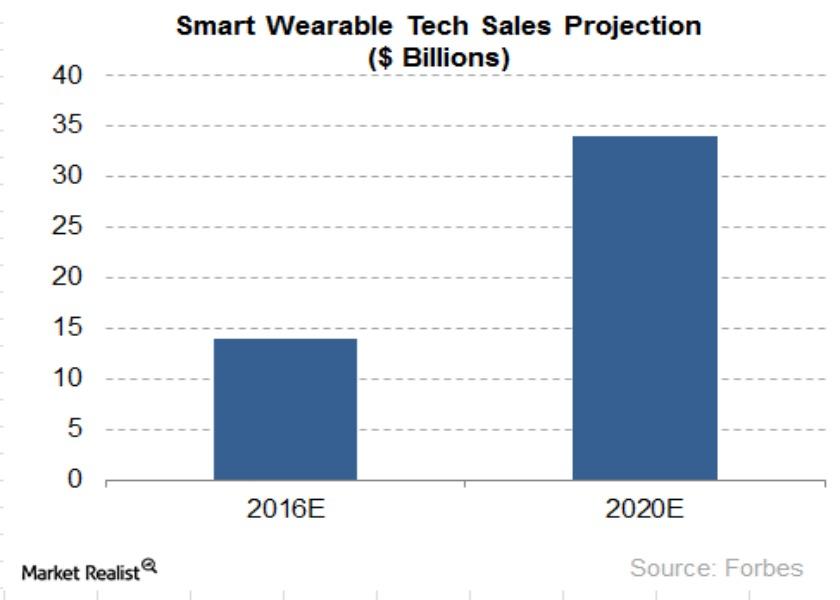 Can Apple Smart Glasses Be a Hit in the Face of Shrinking iPhone?
By Ruchi Gupta

Nov. 17 2016, Published 5:57 p.m. ET
Google Glass failed in initial attempt
Apple (AAPL) is thinking about expanding its wearable line of products to include digital glasses. They would be similar to Google Glass by Alphabet (GOOGL), which failed to woo consumers when it first launched. Can Apple avoid Alphabet's challenges to come up with a successful smart glass product right out of the gate?
Apple has a reputation for turning existing technologies into stunning products. The company helped take touchscreens mainstream in smartphones and has helped simplify fingerprint technology for unlocking devices.
Article continues below advertisement
Some of the reasons Alphabet failed with Google Glass in the first attempt was because the battery drained quickly, and consumers were concerned about the device's privacy. Consumers also struggled to figure out why they needed the device. It will be interesting to see how Apple adds value to smart glasses.
Wearable technology is shaping up to be a huge market, with 411.0 million smart wearable gadgets worth $34.0 billion expected to be sold in 2020.
Push into the augmented reality market
In search of a next hit product
The smart glass project is the latest hint that Apple is trying hard to find its next hit product in the face of shrinking iPhone sales. The iPhone accounts for the bulk of Apple's revenues and profits. Apple is facing slowing sales as smartphone penetration in key markets reaches peak levels and competition intensifies for emerging markets.
As part of the effort to diversify its revenue streams, Apple launched its wearable Apple Watch. There are rumors that Apple is plotting to take on Tesla (TSLA) in the electric car business.