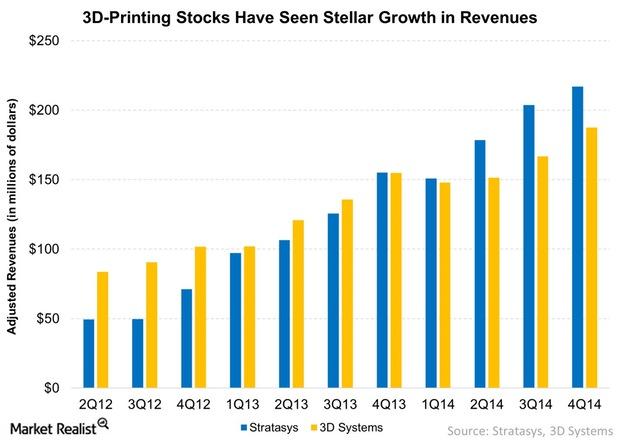 Seeking Investment Opportunities in Structural Growth
By OppenheimerFunds

Feb. 11 2016, Published 11:37 a.m. ET
Q. What are some of the cultural characteristics of your investment teams?
A. Rajeev Bhaman, Director of Global Equities: Each of us is very independent in the way we think, but we all share a common purpose. I think those two factors—independence of thought and a sense of purpose—help us avoid groupthink while still functioning well as a team. Talking to each other, exchanging views, and getting to know each other are all very important, but so is the willingness to challenge each other's opinions.
Article continues below advertisement
Q. What's the advantage in seeking investment opportunities in structural growth—as opposed to cyclical growth?
A. Rajeev: One of the great advantages of thinking structurally is that you take what is a structural advantage, which is essentially a playing field that's tilted in your favor, and you play on that field for a long period of time. And the compounding of that advantage is what gives you the sort of returns that we have achieved. If you react many times to short-term developments and stock movements, you'll likely be wrong more often. If you make fewer decisions that are based on a more structural, long-term growth outlook, you're likely to be right more often. It comes down to probability: I think you can reduce your margin of error with a long-term approach.
Q. Could you provide some examples of structural growth and how you incorporate it into your portfolio?
A. Frank Jennings, PhD, Portfolio Manager, Oppenheimer Global Opportunities Fund: We foresee the possibility of double-digit growth rates in the production of such goods as carbon fiber, antibody therapies, electric automobiles, and engineered glass that's thin, light, and damage-resistant. The trick is this: high-growth stocks often have very high price/earnings multiples. So when you invest in these stocks, it's very easy to look wrong in the short term. But if you buy them in periods of weakness, stocks with extremely high organic growth can deliver attractive, long-term returns. For example, 3D-printing stocks may be overvalued, but they nonetheless have a record of impressive, double-digit growth.
Market Realist – 3D printing stocks have seen robust growth in revenues.
3D printing can make everything from pencils to houses. It promises to be the next industrial revolution. Some 3D-printing stocks have seen colossal growth in the last few years. 3D Systems shares (DDD) rose by more than 600% over three years at their peak in 2014. Meanwhile, Stratasys (SSYS) skyrocketed 1,000% in that same peak period.
Exhibit 1 shows the revenue growth in the two companies between 2Q12 and 3Q15. Stratasys saw its revenue rise by a whopping ~340% in that period while 3D Systems' revenues rose by ~125% even though revenues of both companies fell in 2015.
Both stocks plunged by over 70% in 2015, bringing valuations to saner levels and providing long-term investors an opportunity to enter.