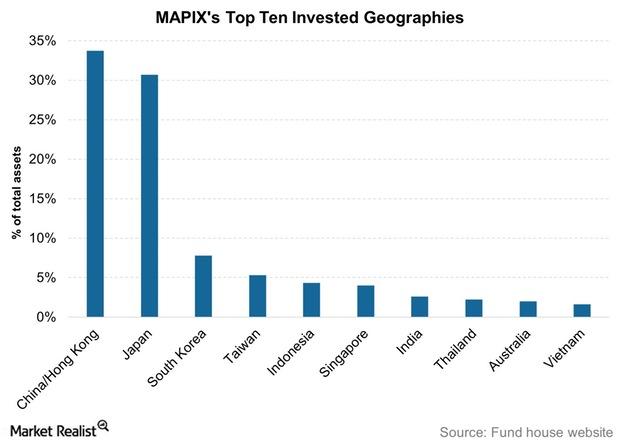 At Long Last, the Matthews Asia Dividend Fund (MAPIX)
By David Ashworth

Feb. 12 2016, Updated 9:43 a.m. ET
The Matthews Asia Dividend Fund
Unlike other mutual funds in this review, the Matthews Asia Dividend Fund (MAPIX) puts an emphasis on providing income, which means that for investors who want to receive dividends apart from growing capital, this fund could be an instrument of choice. The fund invests at least 80% of its net assets in "dividend-paying equity securities of companies located in Asia." According to fund documents, Asia includes "developed, emerging, and frontier countries and markets in the Asian region."
Article continues below advertisement
MAPIX "seeks to provide a level of current income that is higher than the yield generally available in Asian equity markets over the long term." Dividends are generally declared once in a quarter. The fund is managed by lead managers Yu Zhang and Robert J. Horrocks, along with co-manager Vivek Tanneeru. Fund managers retain the flexibility to invest in convertible debt and equity securities. In order to achieve its investment objective, the fund will invest in companies that, according to its managers, can provide increasing dividends in the future.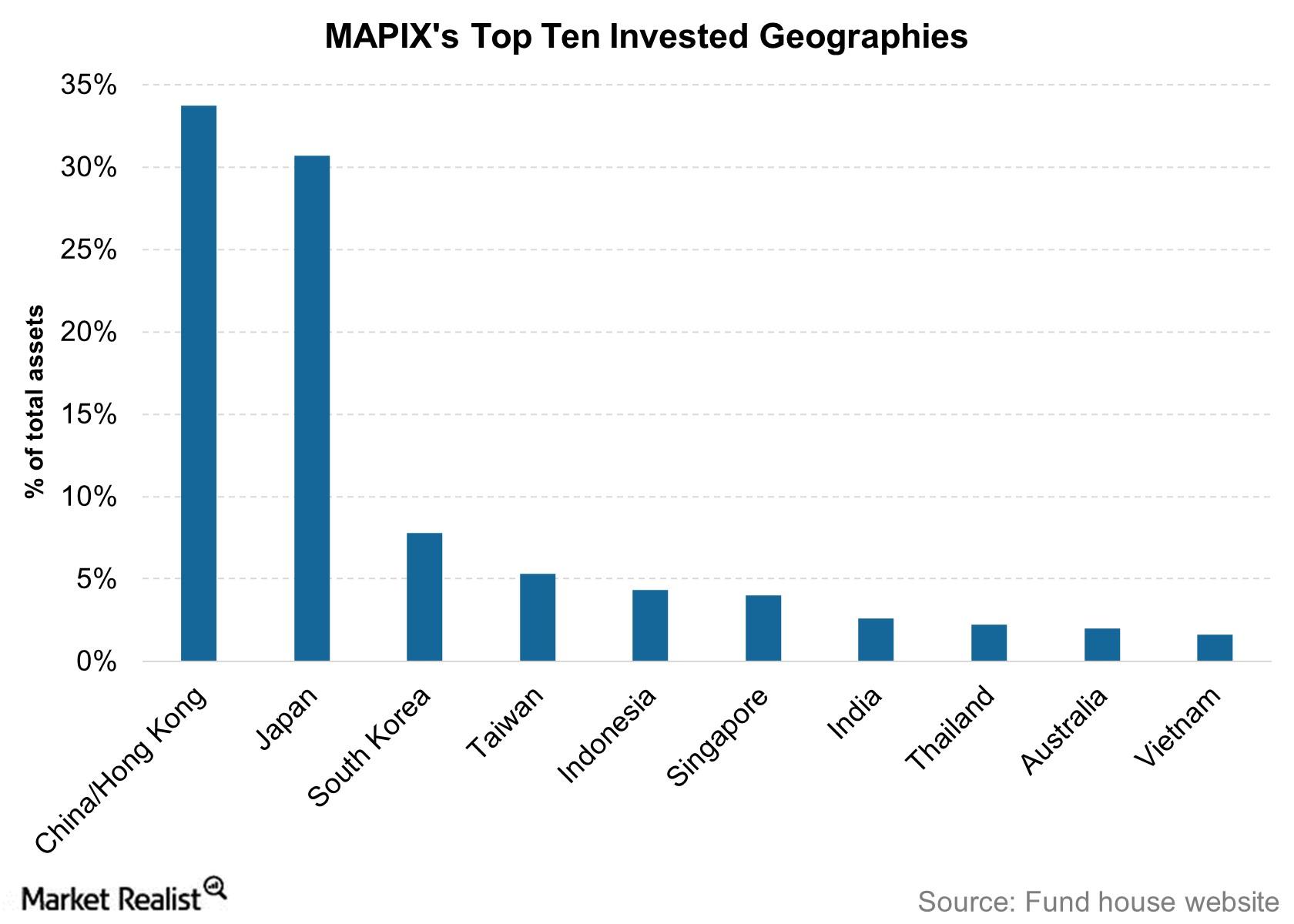 Portfolio composition
MAPIX's house data shows that consumer staples were the largest sectoral holding of the fund, making up 27.9% of the portfolio as of December 2015. Consumer discretionary and telecom services sectors follow, representing a combined 30% of the fund's assets. Industrials and financials round off the top five invested sectors.
Compared to its benchmark, the MSCI AC Asia-Pacific Index, the fund is substantially overweight in the consumer staples and telecom services sectors, whereas it has completely avoided the energy sector and is underweight in financials, information technology, healthcare, and materials.
Article continues below advertisement
Focus on China, Hong Kong, and Japan
A little over one-third of MAPIX's assets are invested in companies located in China and Hong Kong combined. Japanese companies form 30.7% of the fund's assets, followed by countries forming less than 8% each of the portfolio's holdings. Compared to the aforementioned index, the fund is underweight Japanese, Taiwanese, Australian, and Thai equities while being overweight in China and Hong Kong combined, Indonesian, Singaporean, Philippine, and New Zealand equities.
Bridgestone (BRDCY), Sumitomo Mitsui Financial Group (SMFG), NTT DOCOMO (DCM), Chunghwa Telecom Company (CHT), and PT Telekomunikasi Indonesia (TLK) were among the fund's 66 holdings as of the end of December. As of January 2016, the fund was managing assets worth almost $4.5 billion.
Fee and minimums
The Matthews Asia Dividend Fund Investor Class (MAPIX) has been around since October 2006 and has a gross expense ratio of nearly 1.1%. The fund requires a minimum of $2,500 to invest, with $100 as the minimum additional investment.
Now let's move to the key metrics of MAPIX's performance over the past year.