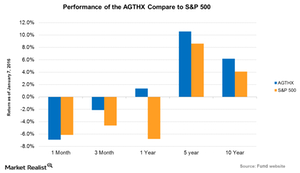 The Growth Fund of America: A Performance Analysis
By Seth Bennett

Jan. 13 2016, Updated 8:06 a.m. ET
Performance evaluation
For the month ended January 7, 2016, The Growth Fund of America – Class A (AGTHX) fell by 6.9%. Its benchmark, the S&P 500, fell by 6.1% during the same period.
Comcast Corporation (CMCSA), Oracle Corporation (ORCL), Visa Inc. (V), and Philip Morris International, Inc. (PM) fell by 7.8%, 10.2%, 7.8%, and 1.2%, respectively. These four securities have a combined holding of 4.93% of the fund's portfolio as of September 2015.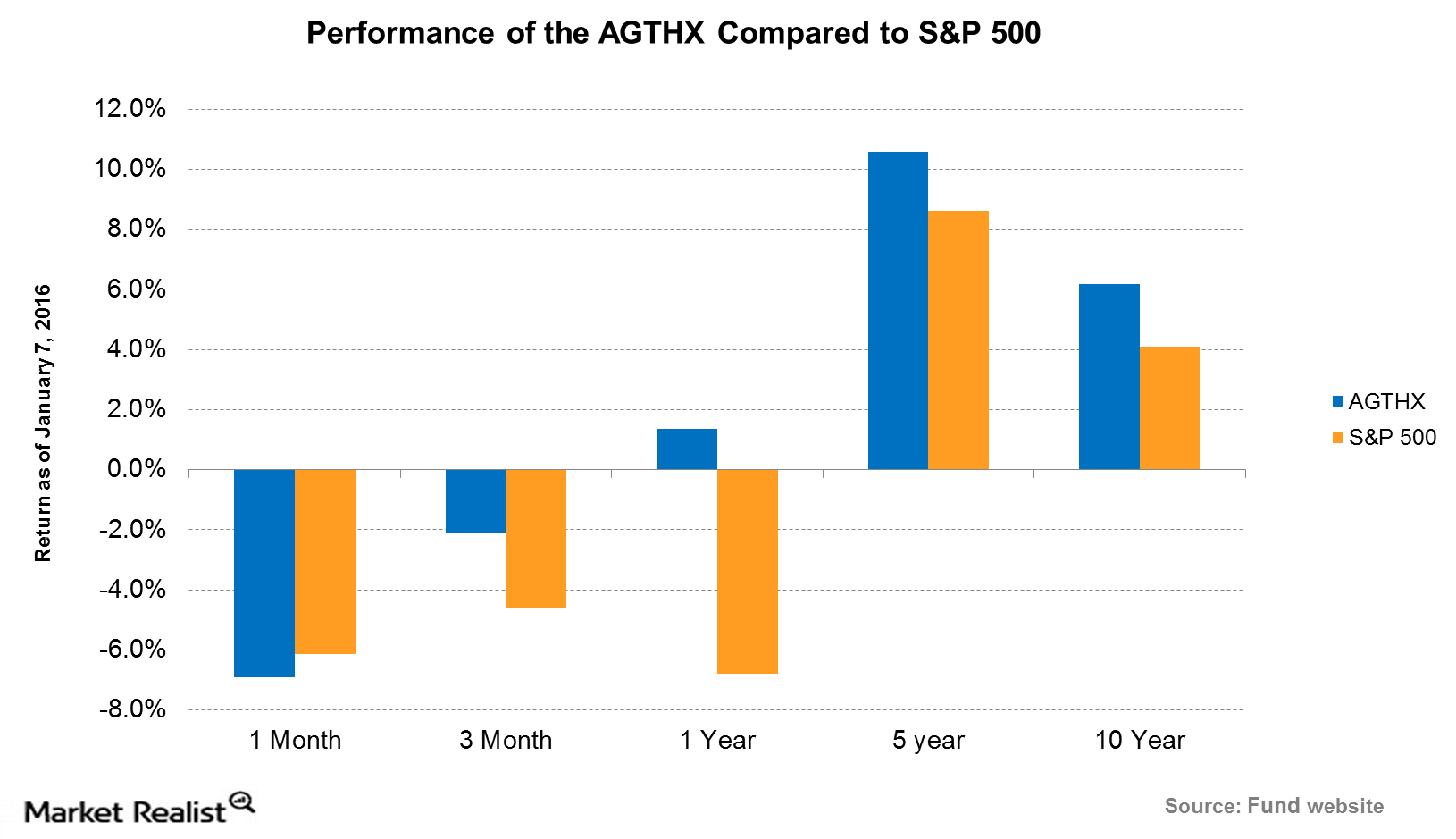 For the three months ended January 7, 2016, AGTHX fell by 2.1%. In the same period, the S&P 500 returned -4.6%. The fund has returned 1.4% in the last year, while the S&P 500 fell 6.8% in the same period ended January 7, 2016.
Article continues below advertisement
Reason for negative returns
The primary reason for the negative return is that its top picks did not emerge as the biggest contributors to its returns. Had either of its top picks fired, or if those picks that fired were among its top holdings, the fund could have performed much better.
The S&P 500 Information Technology Index, which represents information technology securities that are included in the S&P 500, fell by 9.4% for the one-month period ended January 7, 2016. AGTHX has 22.7% of its portfolio's assets invested in the information technology sector, and these assets were negatively impacted by technology stock returns.
In the final article in this series, we will analyze the moving average of the top holdings of the AGTHX.