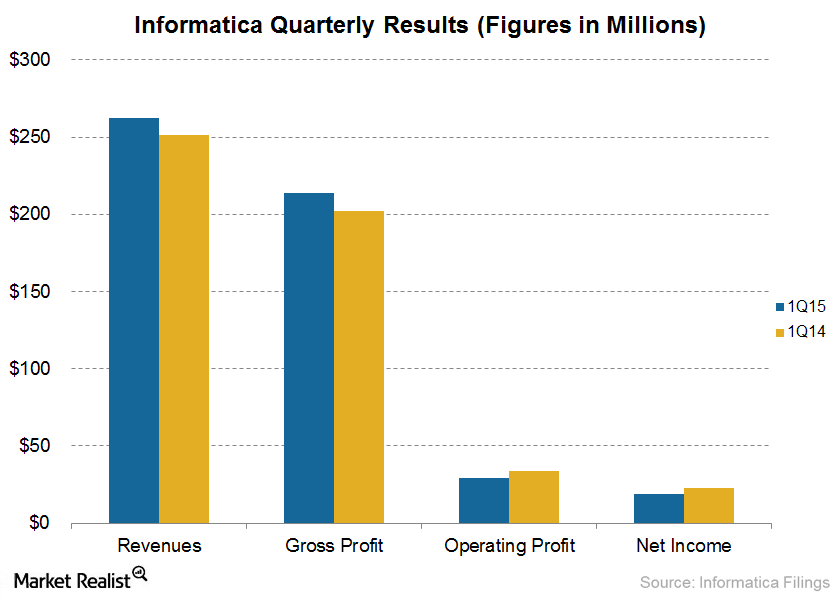 Microsoft and Salesforce Invest in Informatica
Stake in Informatica
Earlier this month, it was announced that Microsoft (MSFT) and Salesforce (CRM) have joined private equity firms Canada Pension Plan Investment Board and Permira Advisers in the $5.3 billion leveraged buyout deal of Informatica (INFA). As we mentioned in Part 1, this is the largest LBO (leveraged buyout) deal in 2015. However, the size of the stakes invested by Microsoft and Salesforce haven't been disclosed. This LBO deal was completed in the second week of August 2015.
Article continues below advertisement
Informatica's chairman, Sohaib Abbasi, stated that "Now as a private company, with a long view measured in years, not quarters, we will have more flexibility and more time to implement our transformative innovation road map and to evolve our business model."
After the announcement of converting Informatica into an LLC, hedge funds that stand to benefit from the deal include Elliott Management, Vanguard Group, and BlackRock Fund Advisors. According to 13F filings, Elliott Management owned ~8% shares of Informatica with an average price of $36.99 per share. The hedge fund also stated that it believes that Informatica shares are undervalued. It has also started talks with Informatica's management and board members regarding "steps to maximize shareholder value."
Shareholder value
Informatica's revenue has been rising at a steady pace with a gross margin of 81.75% for 2Q15. Currently, Informatica has free cash flows of $42 million—compared to $37 million in 2Q14. Informatica's revenue growth in the last ten years has been 14.10%. The EBITDA (earnings before interest, tax, depreciation, and amortization) and free cash flow growth stand at 0.20% and 21.30%, respectively. In the last 12 months, the revenue, EBITDA, and free cash flow have grown at 9%, 0.50%, and 40.80%, respectively.
In comparison, NetScout's (NTCT) revenue grew by 6.60% in the last 12 months. You can get diversified exposure to Informatica by investing in the First Trust ISE Cloud Computing Index Fund ETF (SKYY). It holds 3.51% of the stock.