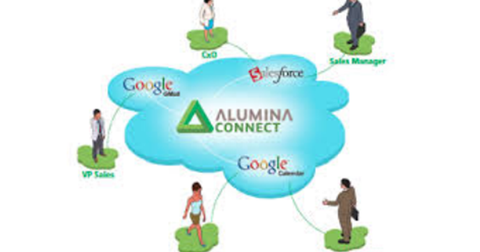 EMC's Spanning launched full backup solutions for MS Office 365
By Anne Shields

Updated
Spanning unveiled backup solutions for Microsoft 365
In December 2014, Spanning, which was acquired by EMC (EMC), unveiled the enterprise backup solution for Microsoft (MSFT) Office 365. It is the first cloud app developer to have developed an end-to-end cloud-to-cloud data protection solution for MS Office 365. EMC expects the offering to hit markets in the first half of 2015. In the past, Spanning has developed similar offerings for Google (GOOG) (GOOGL) Apps and Salesforce.com (CRM).
If EMC performs well, it will benefit ETFs like the Technology Select Sector SPDR (XLK) that have significant exposure to the company.
Article continues below advertisement
Distinguishing features
Spanning Backup for Office 365 provides automated daily and on-demand backups of email, data, and contracts from any device. Since the product performs point-in-time backups, users can search for any version of their data.
One of the key attributes of Spanning's offering is cross-user data restoration. When storage vendors leave or change to other vendors, Spanning's backup system makes it easy for clients and customers to migrate their data to their replacements, thus ensuring safety and full restoration of the data. It also includes unlimited storage in the per-user-per-year pricing. Spanning does not charge for the amount of storage it uses.
As Spanning's offering features secure attribute exchange (or SAE) data encryption, it ensures full protection of the data. Once the data is stored, it is automatically protected by the Spanning backup. Spanning offers one price for unlimited storage, thus protecting unlimited data for a single rate, per user, per year.
Spanning is the first developer to offer a responsive application for Office 365
According to Spanning's CEO, Jeff Erramouspe, Spanning is the first company to offer a full responsive application for Office 365. Responsive design of sites makes Spanning compatible and easy to browse with both mobile and desktop devices. Microsoft's Office 365 data is present in multiple locations. Thus, Spanning offers protection against catastrophic outages, vendor disasters, and failures.
With the growing adoption and penetration of mobiles and smartphones, it has become imperative to develop sites and apps that look good on any device. Spanning's offerings work just as well on desktops, laptops, and mobile devices.