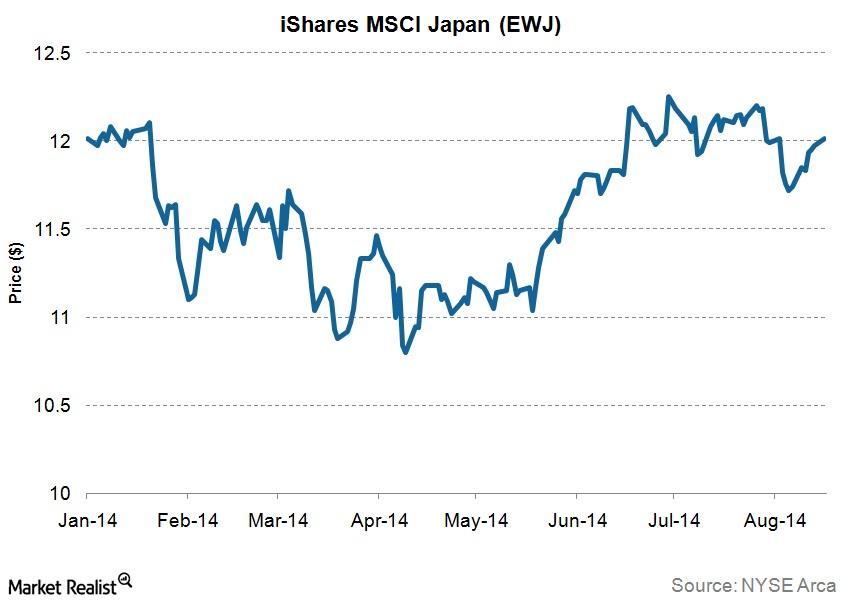 Must-know: Is Abenomics a success or failure so far?
By Surbhi Jain

Nov. 26 2019, Updated 12:27 a.m. ET
Abenomics—success or failure?
"So far, Abenomics has meant lots of stimulus and no deregulation, a recipe that has boosted inflation more than growth or confidence," Bloomberg columnist William Pesek said.
Pesek noted that the supposed stimulus measures have had little or no effect in terms of boosting growth or confidence in the economy. The only desired effect that the first two arrows of the fiscal stimulus and monetary easing have had is boosting the inflation rate. This has helped the economy. The Japanese economy has experienced decades of deflation.
Failure to boost exports
The fiscal stimulus and monetary easing measures lifted the rate of inflation towards the government's target of 2%. However, they have done nothing to boost the economy overall.
Exports aren't expanding as fast as anticipated in view of the falling value of the yen. Wage increases aren't keeping pace with inflation. This points to a fall in consumer demand. As a result, companies are hoarding cash rather than making new investments.
The fall in exports could affect export-oriented Japanese companies like Canon (CAJ), Honda (HMC), and Toyota (TM), and exchange-traded funds (or ETFs) investing in them like the iShares MSCI Japan ETF (EWJ) and the WisdomTree Japan Hedged Equity Fund (DXJ).
Weaker yen making imports expensive
The Abenomics strategy to pump money into the economy may have succeeded in driving the yen down against the dollar. However, it failed to have the desired effect on the economy.
Article continues below advertisement
Even though the yen has depreciated significantly against the U.S. dollar since the beginning of Abenomics, exports have been sluggish. A cheaper yen was expected to boost exports for the Japanese economy. The main impact of the cheaper yen seems to have been to push up the price of Japan's imported fuel bill.
Although Abenomics hasn't had the desired effect on the Japanese economy in overall, so far, Shinzo Abe's government is determined to put in the necessary effort to revive the Japanese economy and boost consumer confidence in Japan. The next part of this series sheds light on what you can expect from the future of the Japanese economy considering the Japanese government's proposed measures.