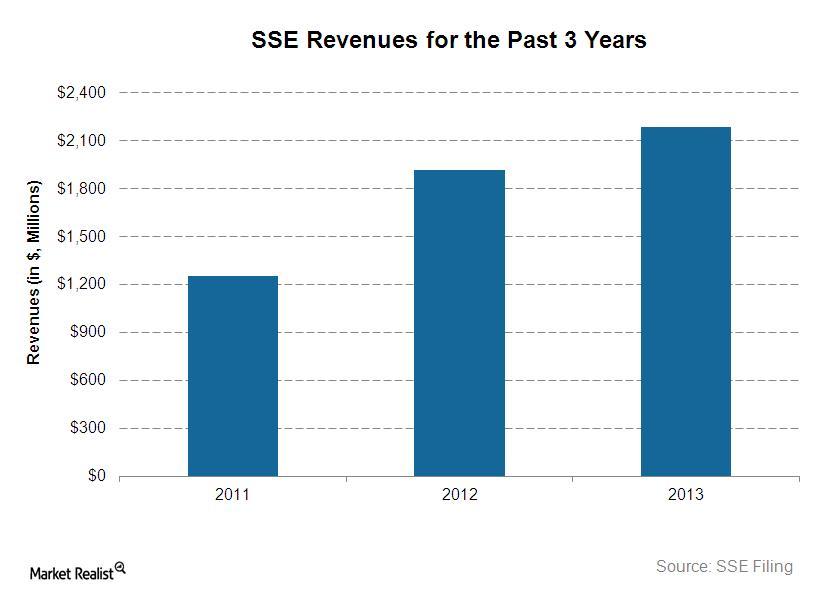 Why Chesapeake Energy spun off its oilfield service business
By Alex Chamberlin

Oct. 30 2019, Updated 12:13 a.m. ET
An important spinoff
On July 1, 2014, Chesapeake Energy (CHK) spun off its oilfield service business into an independent publicly traded company called Seventy Seven Energy Inc. (SSE). The oilfield business was previously conducted through COS Holdings (formerly Chesapeake Oilfield Services, L.L.C. or COO), an operating segment of CHK.
Oilfield service companies provide the infrastructure, equipment, technical expertise, and services needed by the oil and gas industry to explore for and extract crude oil and natural gas. Some of the typical activities carried out by an oilfield company are drilling, hydraulic fracturing, rig relocation, and fluid handling and disposal.
The transaction
Chesapeake distributed to its shareholders one share of common stock of SSE for every 14 shares of Chesapeake common stock outstanding as of June 19, 2014. Following the distribution of SSE common stock, Chesapeake will retain 0% equity in SSE.
Tax-exemption benefits
CHK received approval from the U.S. Internal Revenue Service for shareholders receiving the SSE stock in a tax-free distribution. An exception is cash received in lieu of fractional share, which will be considered taxable.
Revenues and management
In 2013, SSE recorded revenues of $2.1 billion, operating income of $28.4 million, and net loss of $19.7 million.
Jerry L. Winchester and Cary D. Baetz are slated to become the CEO and CFO, respectively, of SSE. Previously, they occupied the same positions in Chesapeake Oilfield Services, L.L.C.
Carl Icahn invests in Seventy Seven Energy
On June 30, 2014, activist investor Carl Icahn took a 9.38% stake in SSE. This move made Icahn the single largest shareholder in the company.
As an activist shareholder, Icahn has helped increase shareholder value through influencing changes in corporate policy, financing structure, and cost cutting in his previous investments.
The share price of SSE jumped ~6% on the day following the announcement.
Key ETFs
CHK is a component of the Energy Select Sector SPDR (XLE). Other companies operating in the oilfield service business include Basic Energy Services, Inc. (BAS), Precision Drilling Corporation (PDS), and Pioneer Energy Services Corp. (PES).
Prospects
For a detailed discussion of SSE's growth prospects, please read on to the following parts of this series.
Article continues below advertisement