Fastly stock rose 15.7 percent on Aug. 3 before its second-quarter earnings. The stock touched its 52-week high of $111.73 on Monday. The edge cloud platform provider is scheduled to announce its second-quarter results after the financial markets close on Wednesday. Investors expect the company to deliver strong results due to the spike in internet traffic amid the COVID-19 pandemic.
Fastly stock also benefited from the news of Microsoft's potential acquisition of TikTok, which is one of Fastly's customers.
Learn more about the administrative, physical, and technical safeguards that protect the Fastly CDN service, as well as how to secure communications between Fastly and your origin servers and customers 👇https://t.co/Jq64rHfPz7

— Fastly (@fastly) August 4, 2020
Why did Fastly stock surge?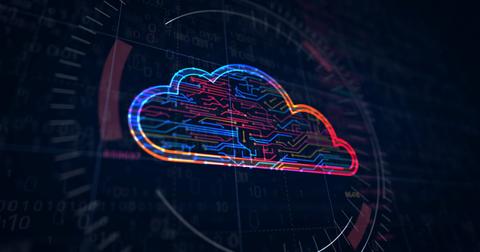 What to expect from Fastly's Q2 earnings
Fastly's first-quarter revenue grew 38 percent YoY to about $63 million due to greater demand for the company's edge platform among new and existing enterprise customers. Also, increased internet usage amid lockdowns in the second half of March boosted the company's first-quarter top line. Improved revenue helped the company lower its adjusted loss to $0.06 per share in the first quarter compared to a loss per share of $0.30 in the first quarter of 2019.
Analysts expect the company's second-quarter revenue to increase 55 percent YoY to $71.4 million. Wall Street expects the company to deliver an adjusted loss per share of $0.01 in the second quarter compared to a loss per share of $0.16 in the second quarter of 2019.
Wall Street expects strong growth in Fastly's revenue. The acceleration of digital transformation amid the COVID-19 pandemic supports the demand for the company's edge cloud platform and services.
Even beyond the COVID-19 pandemic, Fastly's long-term growth prospects look promising. According to a research report by Fior Markets, the global edge computing market will likely grow at a compounded annual growth rate of 26.5 percent between 2020 and 2027 to reach about $18.4 billion by 2027.