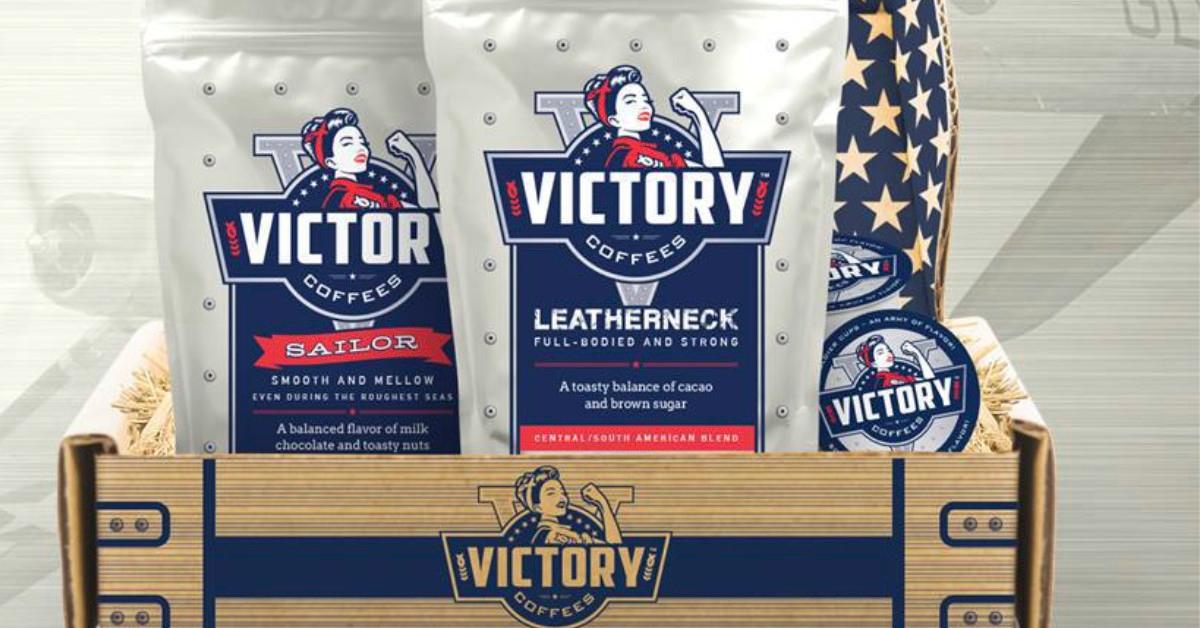 Victory Coffees Didn't Need 'Shark Tank' to Keep Brewing
By Dan Clarendon

Mar. 10 2021, Published 3:01 p.m. ET
Although Victory Coffees didn't exactly claim victory on Shark Tank, the coffee delivery service soldiered on regardless. Information on Victory Coffees' net worth isn't publicly available, but the Denver Business Journal reported in 2017 that it's a million-dollar business.
Article continues below advertisement
"There are thousands of companies out there that do what I do," owner Cade Courtley, who previously hosted the Spike TV show Surviving Disaster in 2009, told the Denver Business Journal. "My differentiation is that I was a Navy SEAL. And we are also an award-winning roaster." 
Article continues below advertisement
Courtley, who also wrote the book SEAL Survival Guide: A Navy SEAL's Secrets to Surviving Any Disaster, added that he wanted to sell franchises exclusively to fellow veterans. "I would love nothing better than to see a guy I used to work with in Afghanistan roll in with his wheelchair and be able to open his own business. If I am able to create a business model where they are able to come back from being deployed and start a successful profit-earning business, that's what I want."
The 'Shark Tank' sharks passed on Victory Coffees.
Shark Tank stars Mark Cuban, Daymond John, Kevin O'Leary, Lori Greiner, and Robert Herjavec passed on the opportunity to invest in Victory Coffees when Courtley appeared on the show in 2017. (On YouTube, the company called it "the biggest mistake the sharks made" that year.)
Article continues below advertisement
Still, Cuban was impressed was Courtley's "heart" and "determination" during the pitch. Courtley said that he wanted to create what he called a Victory Army. "What I'm going to do is I'm gonna recruit, train, equip, and deploy an all-veteran sales force, and this is how we're going to scale" he explained.
"Do not underestimate the power of patriotism," Courtley said during his appearance on the show. "I will survive in the coffee industry the same way I survived in Iraq and Afghanistan. I'll be better, quicker, and stronger, and I'll crush the competition."
Article continues below advertisement
Victory Coffees is still in business.
On its website, Victory Coffees touts that it offers monthly deliveries of "award-winning coffee" in whole bean, ground, or K-cup form. "We pride ourselves on being a veteran owned and operated squadron that stands behind our quality and customer service," the company adds. "Trust us when we say a good cup of coffee was often the best part of our day."
Article continues below advertisement
Victory Coffees' customers have posted reviews on Facebook and CrateJoy.
On Facebook, Victory Coffees has a review of 5 out of 5 based on 17 reviewers. On CrateJoy, the company has an average subscriber review of 3.8 out of 5.
"Amazing flavor and great quality," one Facebook reviewer wrote. Another reviewer wrote, "If they just once answered my numerous phone calls and emails, they may have salvaged a customer." "Instead, they responded with something a teenager might say. Appalling."
On Cratejoy, the most recent review reads, "I love the Admiral Espresso! Unfortunately, it didn't ship three days after I ordered like advertised, but [it was] worth the wait."