What a K-Shaped Recovery Means for the Economy
By Rachel Curry

Dec. 8 2020, Published 8:36 a.m. ET
A pandemic-induced recession is still a recession. With any economic downturn comes the need for recovery. Naturally, not all sectors of the economy recover in sync. That's where a K-shaped recovery comes into play.
Article continues below advertisement
In early October, President-elect Joe Biden referred to the U.S. economic recovery as K-shaped. While the reality of our economy's future is still up for debate, it's important to know what our options are, whatever shape they may hold.
What is a K-shaped recovery?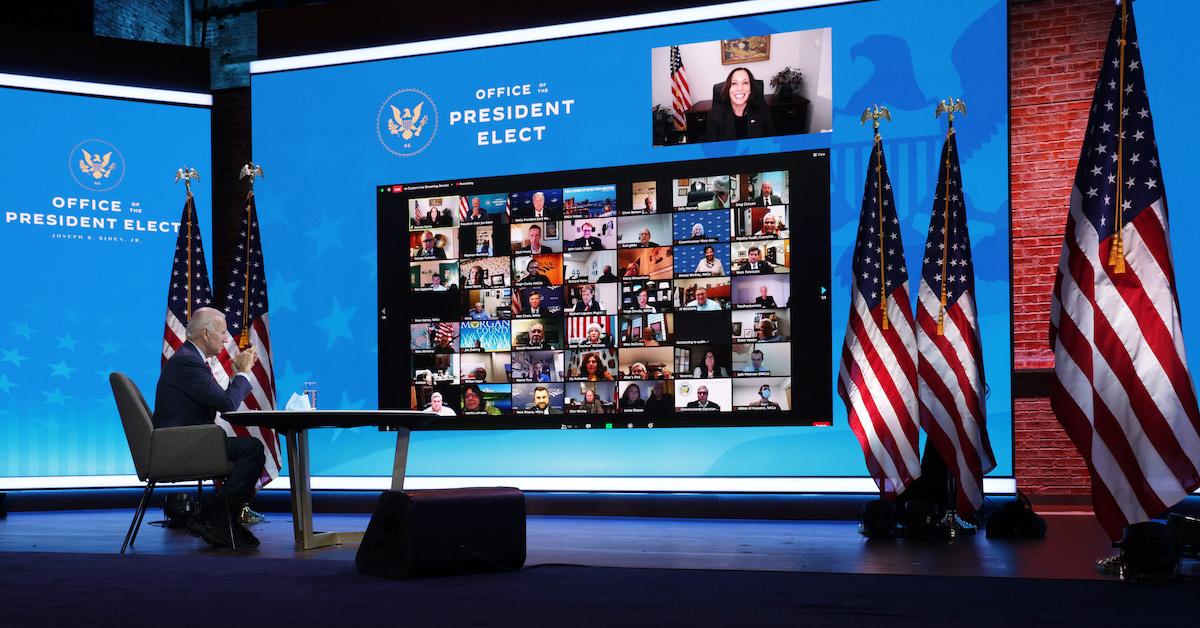 A K-shaped recovery occurs when post-recession economies convalesce at an uneven rate. In this model, you can separate the economy into two broad segments. One goes up while the other continues to suffer, just like the shape of the letter k.
Article continues below advertisement
Biden referred to these two segments of society as "those at the top" and "those at the middle and below." However, this is an oversimplification of the economic theory.
Article continues below advertisement
Really, the financial markets are the ones thriving while the flow of goods and services continues on a decline. If you break that down, the wealthy members of society may very well be on the up and up (considering that 10 percent of households own 84 percent of the stock market)—but it's not a one-size-fits-all agenda.
K-shaped vs V-shaped recovery
Biden may have boosted economists' K-shaped theory to the masses, but he wasn't the only one doing the talking. His then-opponent, President Donald Trump, argued that we're seeing a V-shaped recovery.
Article continues below advertisement
While a K-shaped recovery sees varied levels of recuperation (or the lack thereof), a V-shaped recovery sees all segments of society follow a similar descension and ascension.
You can imagine why an incumbent president who has been in charge during the throes of the COVID-19 pandemic might tout a more optimistic V-shaped recovery. Similarly, it makes since that Trump's former election opponent would regale a K-shaped recovery that proves the economy is in dire need of a steady hand.
Article continues below advertisement
Politics aside, unemployment decreases continue to slow and U.S. citizens are still waiting for that second round of stimulus. All the while, billionaires like Jeff Bezos and Elon Musk (just to name a couple) are gaining ground quickly.
What causes a K-shaped recovery?
K- and V-shaped recoveries aren't the only letters experts are talking about. We've heard about U- and W-shaped routes, as well. As our economy moves forth, we're likely to see more theories about what's to come.
Article continues below advertisement
Granted, the K shape itself is an unusual one for post-recession economies. However, with lawmakers having dragged their feet for months on finalizing stimulus bills to help support the American people, an odd recovery makes sense.
Fed chair Jerome Powell has made his stance clear that stimulus will propel the economy forth. For Powell, this means eviction moratoriums, federal unemployment benefits, self-employed and contract worker unemployment, student loan debt relief and more. An approximately $900 billion COVID-19 relief bill is currently on the table in Congress. Until then, back rent and mortgage payments loom while food bank lines continue to sprawl toward the horizon.