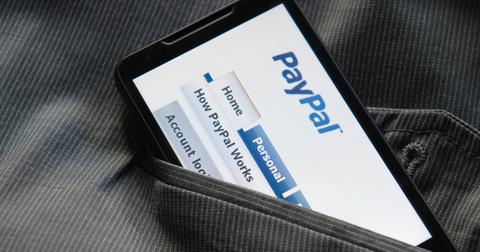 How PayPal Works — Banking Re-imagined
By Reese Watson

Aug. 21 2020, Published 11:39 a.m. ET
PayPal isn't just mainstream for business transactions. The company is also a viable place to keep your money. Still, PayPal's popularity as a banking option for ordinary people is fairly new. There can be confusion about how PayPal works and what services it offers.
Article continues below advertisement
PayPal is a digital, global financial service provider that you can access online. Currently, PayPal has 306 million active users and counting in 2020. Some restaurants let you pay for delivery and takeout with PayPal, eBay uses it, and independent businesses conduct transactions and pay vendors over its platform.
While PayPal has been around for a while, it's just starting to offer more diverse payment options.
Article continues below advertisement
Is PayPal a bank?
According to the Federal Deposit Insurance Corporation, PayPal doesn't qualify as a bank. However, PayPal does allow you to hold, send, and receive money in 25 different currencies from anywhere in the world. Unlike banks, PayPal doesn't offer interests or loans.
You do have the option to save your money in PayPal, withdraw it, or send it later. You can even sign up for a PayPal debit and credit card. The company lets users link to other bank accounts and credit cards to easily transfer funds. Unlike money in a bank account, money in PayPal will not accumulate any interest.
Article continues below advertisement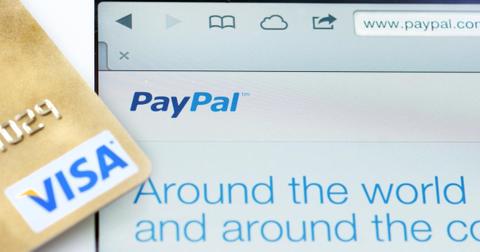 PayPal also holds accounts for small, medium, and large enterprises. The security features on business accounts are much more aggressive than the features on personal accounts, which makes PayPal the closest service to an online bank.
Article continues below advertisement
Is PayPal free?
PayPal accounts are free — there aren't any subscription fees to establish an account. There are some bank transfer fees if you want to fast-track a transfer or send business payments as opposed to a monetary gift. There's also a fee for transactions on your credit card.
However, the fees are avoidable, which means that PayPal is virtually free to use.
How to create a PayPal account
PayPal accounts are free to create and use — all you need is internet access and your banking details. Setting up a PayPal account is a quick and easy process.
Go to the PayPal website and choose to create a business or personal account. After you enter all of the required information and acknowledge the user agreements, the account will be activated.
Article continues below advertisement
To link a debit or credit card to your PayPal account, go into your profile and select the type of card you want to add.
PayPal supports all major card providers including MasterCard, Visa, American Express, Discover Card, and a host of other small providers. If you have money deposited directly into your PayPal account, you can sign up for a PayPal cash card (debit card).
Why PayPal leads in online payment services
PayPal is probably one of the simplest and safest online payment services available today. However, there aren't any investment benefits to using the service. PayPal is popular for easy money transfers and as an option for holding money. PayPal's various services are great for students, online shoppers, small businesses, and self-employed workers.