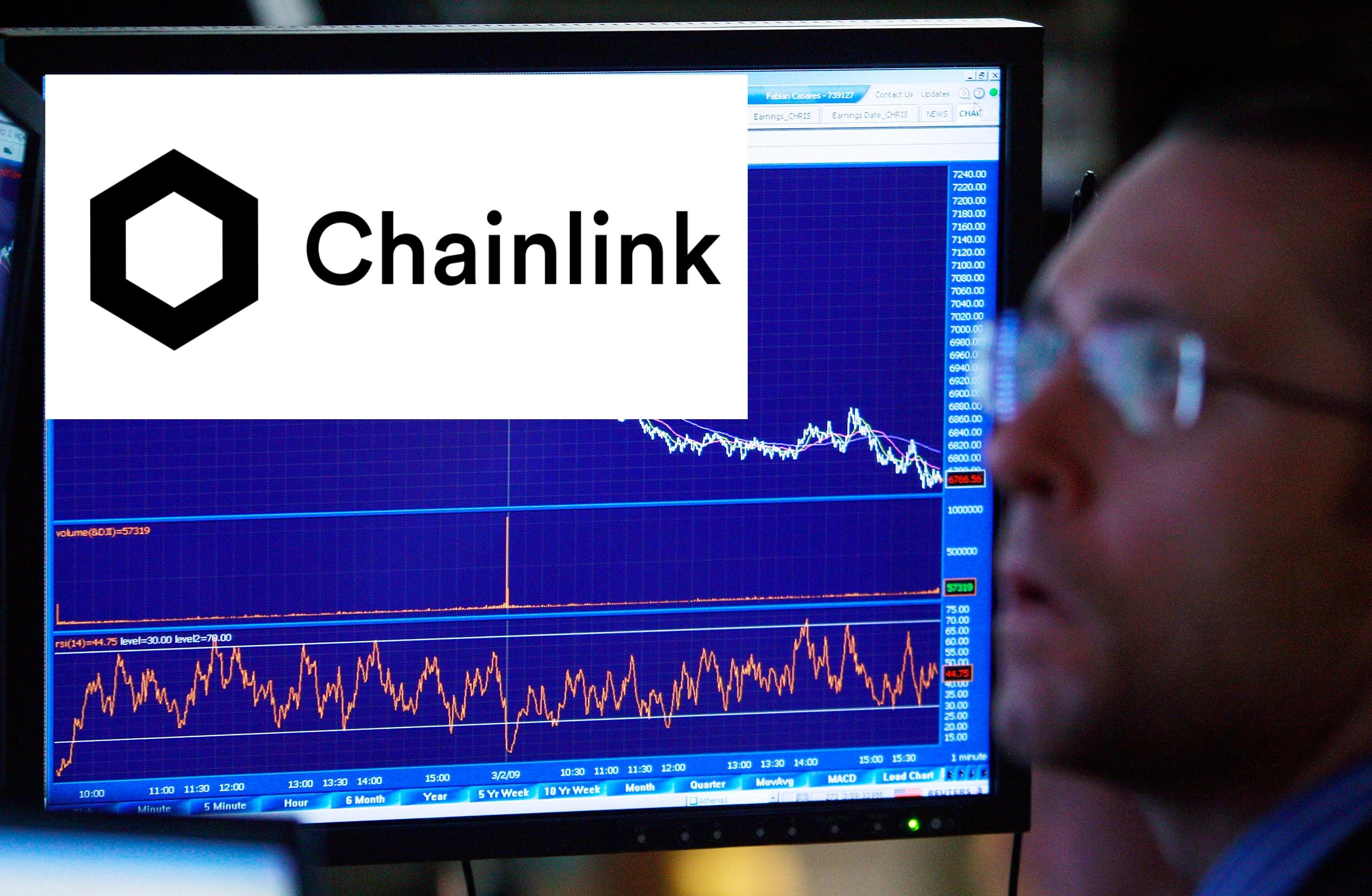 Alt-Coin Chainlink Hit Record High. Will It Reach $30?
By Rachel Curry

Jan. 21 2021, Updated 11:26 a.m. ET
Article continues below advertisement
In early morning hours on Jan. 18, Chainlink hit an all-time high of $23.70. Will the cryptocurrency, born in 2017, go even higher?  
Will Chainlink reach $100?
Before cryptocurrency traders even begin to think about a $100 Chainlink price, analysts are looking at lower targets (like $30, for instance). After all, Chainlink's recent peak comes shortly after unflattering falters.
Article continues below advertisement
Shortly after LINK hit $23.70, the coin fell down to $20.37. Though investor interest is still high, so it could see another rally in the short term. 
Of course, this sentiment comes just a day after acting Treasury Secretary Janet Yellen suggested changes in the cryptocurrency trading landscape. Yellen said that Bitcoin and other blockchains were often used for illegal purposes. Specifically, she said, "Cryptocurrencies are a particular concern. I think many are used, at least in a transaction sense, mainly for illicit financing." 
Article continues below advertisement
Following Yellen's statements, Bitcoin fell 7.59 percent. Other cryptocurrencies followed suit, including Ethereum, which was down 9.74 percent. Meanwhile, Chainlink fell more than 10.5 percent in the same time period, putting the coin's value below the $20 mark once again. 
What analysts have to say about Chainlink
By the evening of Jan. 20, experts remained confident that Chainlink could still hit $30 in due time. However, there's also suggestive evidence that LINK will run as low as $18 before finding its legs again.
Article continues below advertisement
Whatever the case, these values are still better than where LINK was mere weeks ago. By Jan. 11, the rate was as low as $14.70 per coin, a 20 percent dip from the previous day's value of $18.45.
Is Chainlink still a good buy despite record highs?
Chainlink's peak has already faltered, but analysts suggest there'll be another rally once the fear of government regulation wears off. This makes it a good buy, even in the midst of a week where LINK hit new heights.
Article continues below advertisement
If regulation does ever move forth, cryptocurrency traders should stay privy to the news and take profits if they don't want to hang in for the uphill battle.
Despite the fact that blockchain was designed to be decentralized, cryptocurrencies like Bitcoin and Ripple's XRP have repeatedly hooked up with major institutions (namely PayPal and Bank of America) to propel trading volumes and invoke mainstream interest. Perhaps that's why Yellen is even considering government regulation in the first place—which would make this sell-off period the fault of the cryptocurrency decision makers themselves. 
All things considered, Chainlink is a good investment on the low end—and I wouldn't put it out of your periphery, because the sells could come quick. The latest LINK record comes about half a year after the previous all-time high of $19.95, so it would make sense to see yet another record in 2021.