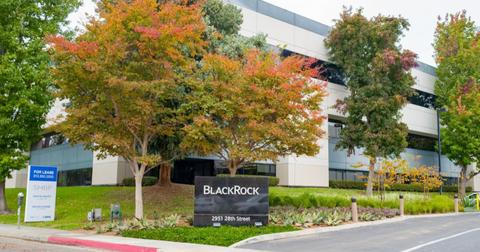 BlackRock Posts Outstanding Q3 Results, Beats Expectations
By Rachel Curry

Updated
BlackRock is the largest money management firm in the world, which is reflected in the latest earnings call. The company, which trades under the ticker symbol "BLK" on the NYSE, proves its stellar financial health in its third-quarter earnings report.
Article continues below advertisement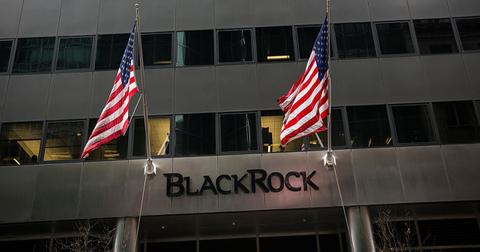 When did BlackRock report its earnings?
BlackRock reported its third-quarter earnings at 8:30 a.m. ET on Tuesday, Oct. 13. The company's CEO, president, and CFO shared the "outstanding" third-quarter results.
Article continues below advertisement
Highlights from BlackRock's Q3 earnings report
#MarketWatch $BLK beats Q3 expectations

BlackRock Inc reported adjusted earnings of $9.22/share vs $7.80/share expected, $4.37bn in revenue vs $3.94bn expected

World's largest asset manager ended Q3 with $7.81tn in assets under management vs $7.32tn in Q2 and $6.96tn in Q3 2019

— Greta Wall (@GretaLWall) October 13, 2020
BlackRock's earnings blew analysts' expectations out of the water. The expected adjusted revenue of $3.93 billion and EPS of $7.77 were well below the actual third-quarter metrics.
During Tuesday's earnings call, BlackRock posted $4.37 billion in adjusted revenue in the third quarter—up 18 percent from the third quarter of 2019. The company posted an adjusted EPS of $9.22—up 29 percent from the third quarter of 2019.
Article continues below advertisement
The company's operating income is at $1.76 billion, which is a 17 percent YoY boost. BlackRock's net income for the quarter is $1.36 billion, which is a sizable increase of 22 percent from the third quarter of 2019.
With one quarter remaining in 2020, analysts are beginning to estimate the fiscal metrics. Wall Street thinks that BlackRock's adjusted annual EPS could reach $30.13 with a $15.34 billion adjusted annual revenue.
Article continues below advertisement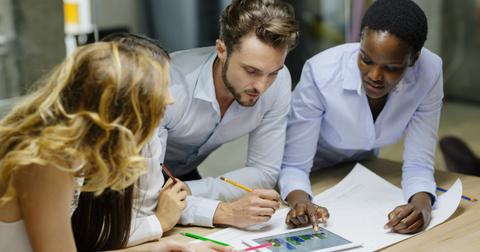 What is BlackRock's stock price today?
BlackRock hit the pavement hard on Oct. 13 with pre-market trading causing a nearly 3.2 percent increase before the market opened. Due to the company's high stock price, the amount increased from 614.53 at the previous close to $634.17 overnight.
Article continues below advertisement
BlackRock managed to find its mid-morning peak just after 10:00 a.m. ET at $640.58 before landing a few more dips. The stock has been rising since Sept. 24, when it was trading at $535.05 per share.
BlackRock chairman and CEO Larry Fink said in an interview that the stock market as a whole has more summits to reach. He said that this is due, in part, to low Federal Reserve interest rates. He also thinks that the government will approve a subsequent stimulus package, even if it's after the new presidential term begins. Fink said that the stimulus will also boost the stock market.
Article continues below advertisement
What's the outlook for BlackRock stock>
Banks red
How can that be?
There was a PARADE of pundits all beating their chests on $JPM $BLK earnings this morning.

— Paul Schatz (@Paul_Schatz) October 13, 2020
Like JPMorgan, another early morning earnings call that exceeded predictions, BlackRock beat the expectations by a landslide. With a market cap of $96.83 billion, it looks like BlackRock stock has more room to grow. Analysts predict a bright fourth quarter, which may just make BlackRock a buy — if you get in quick, that is. Investors are already eager to reap the rewards of an early in and BlackRock stock is scaling rapidly in the green.