Digital financial services company Ally Financial released its third-quarter earnings on Friday, Oct. 16 and posted better-than-expected results. Markets gave a thumbs up to the earnings and the stock was trading higher in pre-market. What are the key takeaways from Ally Financial's earnings call?
Article continues below advertisement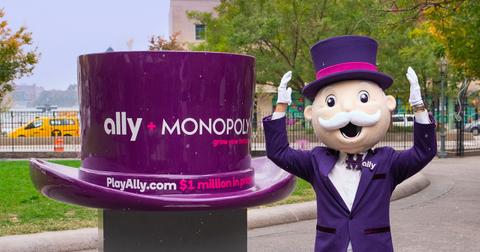 When did Ally Financial report its earnings?
Ally Financial reported its third-quarter earnings on Oct.16 at 7:30 a.m. ET. The company reported revenues of $1.68 billion in the third quarter. The revenues rose 3.7 percent YoY and were better than expected. Ally Financial reported an adjusted EPS of $1.25 in the third quarter. The EPS rose 25 percent YoY and beat analysts' estimates.
Article continues below advertisement
Highlights from Ally Financial's Q3 earnings report
Ally Financial had total assets of $185.27 billion at the end of the third quarter. The company made a loan loss provision of $3.38 billion in the quarter compared to $3.35 billion in the sequential quarter. While Ally Financial's loan loss provisions were similar to the second quarter, banks like JPMorgan Chase and Goldman Sachs made much lower provisions in the third quarter compared to the second quarter.
Ally Financial Q3 Adj. EPS $1.25 Beats $0.68 Estimate, Sales $1.68B Beat $1.55B Estimate $ALLY

— PSK2329 - JHC (@psk2329) October 16, 2020
Article continues below advertisement
What is Ally Financial's stock price today?
Ally Financial gained 1.75 percent on Oct. 15 and closed at $27.87. The stock was trading 1.6 percent higher in pre-market on Oct. 16 at $28.32 after its third-quarter earnings release. Ally Financial has a 52-week trading range between $10.22 and $33.34. So far, the stock is down 8.8 percent in 2020. While many other stocks, especially in the tech space, have hit record highs, stocks in the banking and financial space are still down sharply for the year.
Ally Financial's dividend
Ally Financial is a dividend-paying company. In 2020, the company has paid three dividends of $0.19 each. Ally Financial declared another dividend of $0.19 per share on Oct. 6 that has a record date of Oct. 30. The dividend will be paid on Nov. 13. At the current dividend, Ally Financial's annualized dividend yield is around 2.75 percent, which is higher than the S&P 500's dividend yield.
Article continues below advertisement
Companies do stupid things all the time and the market reacts in a nasty way. Ally Financial, major auto lender is spending $2.65 billion to buy CardWorks - buying consumer finance business now 🙄

The stock down 12%

— Deepak Singh (@smarket) February 19, 2020
While many companies have cut their dividends in a bid to conserve cash, Ally Financial has maintained its dividend despite the COVID-19 pandemic. Also, the company has announced dividends of $0.76 per share in 2020, which is 11.7 percent higher compared to what it paid in 2019.
What is Ally Financial's stock forecast?
According to the estimates compiled by CNN, Ally Financial has a median target price of $30.50, which represents a potential upside of 9.5 percent over its closing prices on Oct. 15. The highest target price of $35 is 25.6 percent above its current stock price, while its lowest target price of $23 is 17.4 percent below its current prices. Among the 16 analysts covering Ally Financial, 15 have a buy rating or some equivalent, while one analyst has a hold rating on the stock.