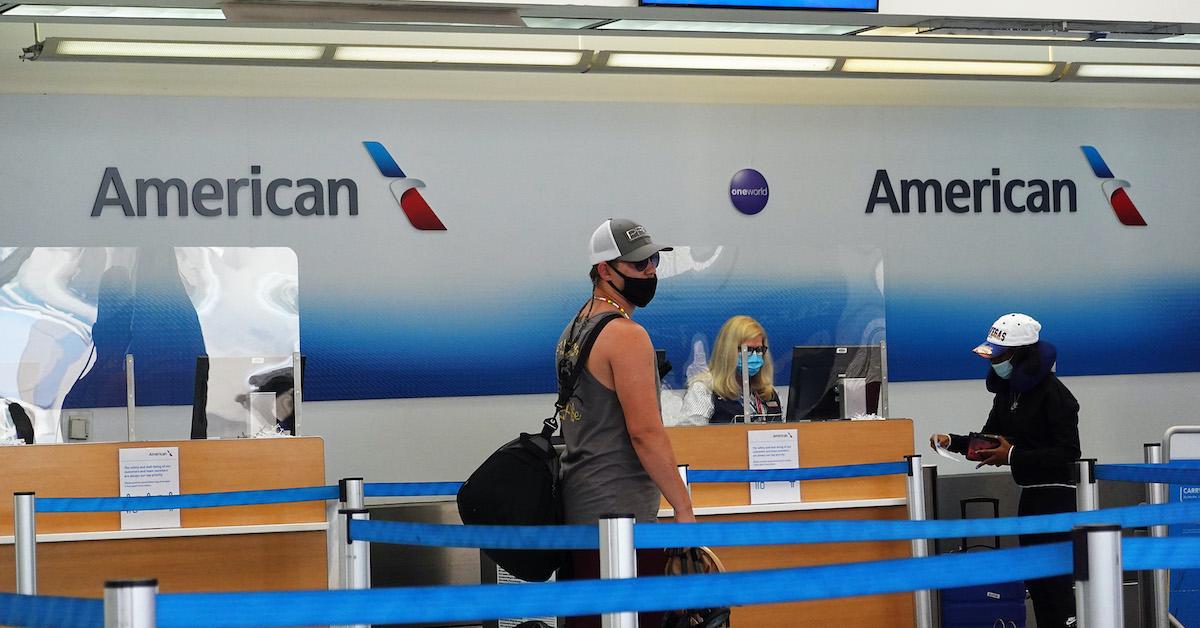 American Airlines Posts Bleak Q2 Earnings, Stock Gains Anyway
By Sushree Mohanty

Jul. 24 2020, Updated 3:15 p.m. ET
American Airlines reported its earnings for the second quarter of fiscal 2020 on July 23. As expected, the airline reported wide losses and a steep decline in its revenue. The second quarter included the months with complete lockdowns and no air travel. Despite the bleak results, American Airlines stock closed with a gain of 3.6 percent on Thursday. Let's take a look at how the company performed in the second quarter.
Article continues below advertisement
Why American Airlines' losses were higher in Q2
American Airlines reported an adjusted net loss of $3.4 billion or $7.82 per share. The company reported a profit of $1.82 per share in the second quarter of 2019. The losses were higher than the estimates of $7.7 per share. While American Airlines' first-quarter losses were lower at $2.65 per share, its revenue declined by 86.4 percent YoY (year-over-year) to $1.6 billion. However, the revenue was higher than the consensus estimates of $1.6 billion. American Airlines' revenue fell from $8.5 billion in the first quarter.
Overall, American Airlines continues to improve its liquidity position. The company managed to lower its daily cash burn rate from $100 million in April to around $30 million in June. Through cost-saving initiatives, American Airlines managed to reduce its second-quarter cash burn rate to $55 million per day. The company ended the quarter with around $10.2 billion of available liquidity. American Airlines expects to see its system capacity down to 60 percent YoY in the third quarter.
Article continues below advertisement
Southwest Airlines also reported its second-quarter earnings on July 23. The company's revenue declined 82.9 percent YoY to $1.0 billion, while the losses were around $2.67 per share.
United Airlines reported its second-quarter results on July 21. The operating revenue fell 87.1 percent YoY to $1.4 billion, while the adjusted losses were $2.6 billion.
Article continues below advertisement
American Airlines' outlook for 2020
American Airlines has adopted every strategy to reduce costs and conserve cash amid the pandemic. The company discussed the strategies in its second-quarter press release. Although travel demand recovered for a while, there's still uncertainty due to rising COVID-19 cases. American Airlines expects to reduce its total operating and capital expenditures by more than $15 billion for 2020. 
The company also downsized its operations through voluntary leave for employees and early retirement programs. American Airlines retired four of its aircraft types and adjusted its international schedule for 2021. The company expects its 2021 long-haul international capacity to be down 25 percent compared to the previous year. American Airlines also reduced its non-aircraft capital expense by $700 million in 2020. The company expects to reduce the expense by $300 million in 2021.
Article continues below advertisement
American Airlines' stock performance
Following American Airlines' second-quarter results, 18 analysts still cover the stock. Six analysts recommend a "hold," six recommend  a "sell," three recommend a "buy," one recommends a "strong-buy," and two recommend a "strong sell." Analysts reduced the consensus target price to $12.27 from $12.47, which indicates an upside potential of 4 percent from the last closing price. The stock closed 3.6 percent higher at $11.77 on Thursday.
Meanwhile, United Airlines has a consensus target price of $41.53, which indicates a 25 percent upside potential for the stock in the next 12 months. Southwest Airlines has a target price of $41.12, which indicates a 25 percent upside potential. United closed with a gain of 4.9 percent, while Southwest closed with a loss of 1.5 percent after its results.
Despite the losses in the second quarter, the uptick in airline companies' stock performance is mainly due to vaccine updates. There's hope for a COVID-19 cure after Moderna's successful Phase 1 results. Travel demand could return if a vaccine is available. However, air travel demand won't return to pre-COVID-19 levels soon. So far in July, American, United, and Southwest have declined by 8.1 percent, 3.5 percent, and 3.0 percent, respectively.