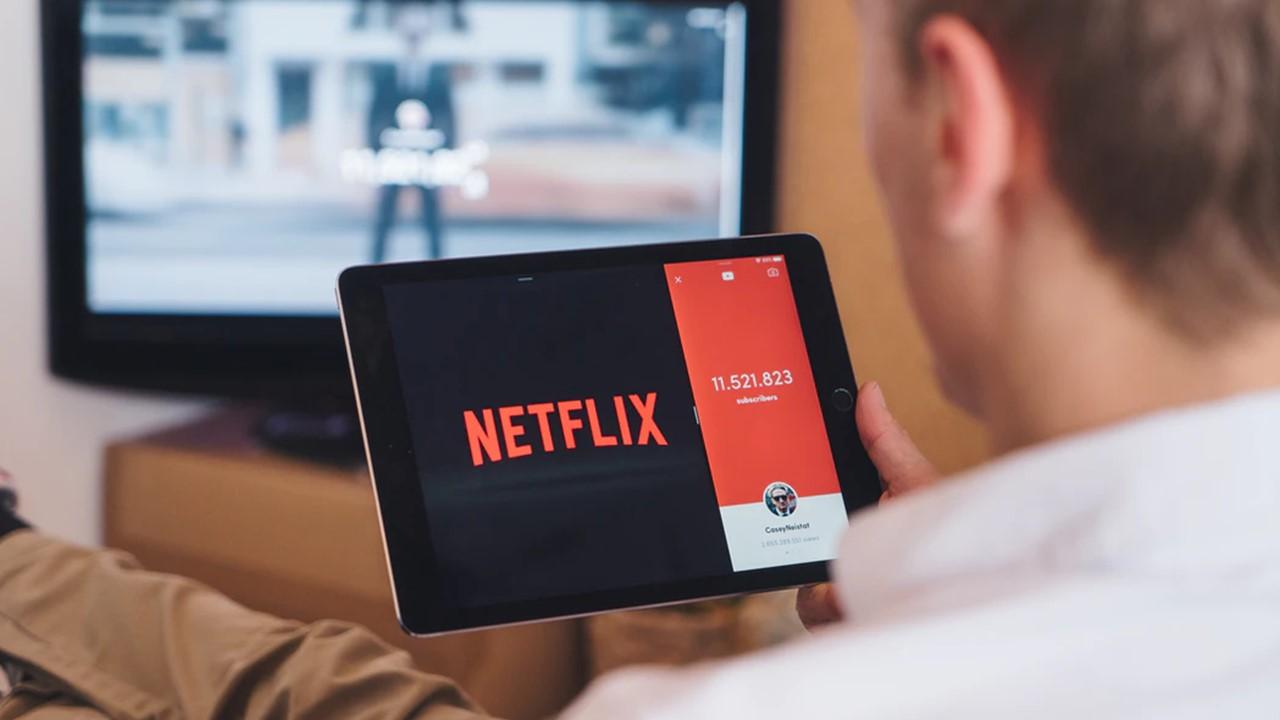 Netflix Stock Could Rise More after Its Q1 Earnings
By Sophia Nicholson

Apr. 21 2020, Published 7:30 a.m. ET
Netflix (NASDAQ:NFLX) will report its first-quarter earnings results today after the closing bell. Apple (NASDAQ:AAPL) and Amazon (NASDAQ:AMZN) will likely report their earnings results on April 29, while Walt Disney's (NYSE:DIS) results will likely be released on May 4, respectively.
Netflix's upcoming first-quarter earnings results will draw investors' attention. The company is in high demand due to lockdowns around the world. Notably, the stock has delivered stellar returns of over 35% this year as of April 20. Netflix stock gained 3.44% yesterday. At Monday's closing price of $437.49, the company's market capitalization was $191.9 billion. The stock even hit back-to-back highs for three consecutive days last week.
Currently, the stock is trading at a discount of 2.7% from the 52-week high of $449.52, which it attained on April 16. The stock is also trading at a 73.4% premium from its 52-week low of $252.28, which it attained on September 24, 2019.
Article continues below advertisement
Netflix's Q1 earnings expectations
Wall Street expects Netflix to report an EPS of $1.65 on revenue of $5.76 billion for the first quarter. The company's own internal guidance calls for an EPS of $1.66 on revenue of $5.73 billion. In the first quarter of 2019, the company reported an EPS of $0.76, which beat the consensus estimate of $0.57. Netflix also beat the revenue estimates of $4.50 billion in the same quarter the previous year and reported revenue of $4.52 billion.
In the fourth quarter, Netflix's revenue of $5.7 billion beat analysts' estimates and the company's guided range. The revenues also increased by 30.6% year-over-year in the fourth quarter. The company reported an EPS of $1.30, which its EPS guidance of $0.51 and analysts' estimates of $0.52. In 2019, the EPS was $0.30.
Article continues below advertisement
More subscribers
In the fourth-quarter shareholder letter, Netflix added 8.8 million subscribers globally, which beat the company's expectations of 7.6 million subscriber additions. However, Netflix only added 420,000 subscribers in the US in the fourth quarter compared to over 1.5 million subscriber additions last year.
Netflix expects to add 7 million global paid subscriptions in the first quarter. The company's paid subscriber additions were 9.6 million in the first quarter of 2019. Meanwhile, many analysts expect the paid subscriber numbers to grow higher than the expectations due to the coronavirus crisis. Since governments have imposed stay-at-home orders, people are spending more time watching movies and TV shows. I think that increased demand for video streaming services could also benefit Disney and Amazon during the lockdown.
At the end of 2019, Netflix reported 167 million paid subscribers worldwide. Around 99 million subscribers came from outside the US and Canada, while 16 million paid subscribers were from the Asia-Pacific region as of 2019. Amazon Prime members have grown to 150 million, while Apple TV+ has 33.6 million US subscribers in 2019. Hulu also ended 2019 with 31.8 million subscribers. Recently, Disney+ reached 50 million subscribers globally—up from 26.5 million subscribers at the end of 2019.
Netflix content should drive subscribers
I think that Netflix's solid content portfolio should drive its subscribers in the first quarter. Despite the limitations due to the coronavirus outbreak, Netflix is on track to deliver new shows. The coronavirus pandemic has forced the company to shut its movie production. However, according to Netflix's content chief Ted Sarandos, who spoke to CNN Business last month, the company has enough content for its subscribers for several months.
The coronavirus crisis could also boost the company's cash flow. Since no new content is being created amid the lockdown, the company will have more money, which will add to its cash flow. In 2019, Netflix's content spending reached $15 billion compared to $12 billion in 2018.
Analysts' view before Q1 earnings
Overall, analysts are positive on Netflix stock. Among the 43 analysts tracking the stock, 29 recommend a "buy," eight recommend a "hold," and six recommend a "sell." The mean target price of $402.21 implies an 8.06% downside from the current price. The median target price was $415.00 on the same day.
Last week, Goldman analyst Health Terry predicted 10.3 million total paid Netflix subscribers in the first quarter. Terry stated in a CNBC report that "content additions to the platform, combined with the value of Netflix's library to those staying home during the COVID-19 crisis, drove this outperformance." However, we can't ignore the fact that growing competition in the streaming space and the price increase in the US market last year could hurt Netflix subscribers.
In the current scenario, I think that Netflix stock will continue to benefit from increased demand for online streaming services. The stock could continue its growth momentum after its first-quarter earnings results due to subscriber growth and strong content.