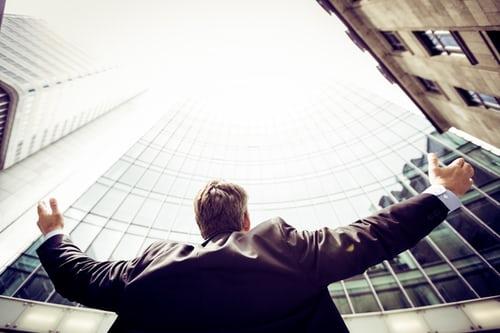 Top Five Tech CEOs behind the XLK Bull Run in 2019
By Namrata Sen Chanda

Nov. 20 2020, Updated 3:49 p.m. ET
The tech sector has seen a bull run this year, and tech CEOs are a critical reason behind it. The Technology Select Sector SPDR Fund (XLK) has posted 42% YTD (year-to-date) growth, its best annual performance since 2009. This growth was buoyed by the stellar performances of Apple (AAPL) and Microsoft (MSFT). Both these stocks have outperformed the ETF with 72% and 51% YTD returns, respectively.
Article continues below advertisement
Tech sector on a bull run
We already know about the clout of bellwethers Apple (AAPL) and Microsoft (MSFT) have a market capitalization of more than $1 trillion each. Among the other FAANG stocks, Facebook (FB), Amazon (AMZN), Netflix (NFLX), and Google (GOOG) (GOOGL) have surged 52.2%, 15.8%, 9.5%, and 28.5% YTD, respectively. Adoption of disruptive technologies like AI (artificial intelligence), cloud computing, 5G, Internet-of-Things, and blockchain led the tech stocks higher.
Meanwhile, Intel's CPU (central processing unit) shortage played to Advanced Micro Devices' (AMD) advantage. The stock rallied and returned 113.6% YTD. Nvidia soared 60.9% YTD on the back of strong financials and sustained demand growth.
Top five tech CEOs that drove the tech bandwagon
There are strong strategies behind the astounding performance of each of these stocks. Here's a look at how the tech leaders helming these companies have steered them to the top.
Article continues below advertisement
Satya Nadella: The CEO who led Microsoft to $1 trillion valuation
It's been more than five years since Satya Nadella took the reins at Microsoft. Before Nadella, Microsoft was riding high on the wave of personal computing, but its Windows smartphone didn't make the cut.
The tech giant wrote down nearly $8 billion in losses for its failed collaboration with Nokia on a Windows-backed smartphone. Windows 8 also met with widespread criticism. Nadella identified different growth drivers, and he was particularly optimistic about the cloud computing upsurge.
As a result, he wanted to change Microsoft's narrative with cloud and AI at the nucleus. Today, Office Suite subscriptions and the cloud computing platform Azure are its strongest pillars.
Nadella is a tech CEO who chose to focus only on the future. He wanted to move the company away from its past glory, which was fading. Plus, he propagated a collaborative working approach. The Microsoft Hackathon is a unique concept that fosters teamwork among employees with different specializations.
Nadella believes in healthy competition, as well as partnering with the right people at the right juncture. Today, Windows-owned apps are available on Apple's iOS and Google's Android. Also, the Windows Store lists Linux offerings.
The success of Microsoft after 2014 can also be credited to the CEO's smart acquisition strategies. GitHub, LinkedIn, Lobe, and Citrus Data are among the companies in Microsoft's arsenal.
MSFT's stock price has tripled since Nadella took over. In November 2018, the company saw its highest point since 2002. Under Nadella's leadership, MSFT became the third US company to hit the $1 trillion market cap.
This year, Microsoft Azure has won several prestigious deals. However, the $10 billion JEDI contract win from the Pentagon is the biggest feather in Nadella's cap.
Article continues below advertisement
Tim Cook: A CEO Apple investors like
Steve Jobs handpicked the current Apple CEO, Tim Cook, during his tenure. Since late 2011, Apple has seen a new era under Cook. Outpacing the competition with product differentiation was Cook's core strategy. That is why he launched the smaller products like the 7-inch iPad mini at affordable prices to take on the competition.
Although Jobs liked the smaller iPhones, Cook altered the strategy. He changed the product design, and the result in 2015 was a larger, sleeker iPhone 6 with vibrant color options.
Under Cook's leadership, Apple launched revolutionary products like Apple Watch and AirPods. Both these wearables could be the company's torchbearers in 2020.
Cook also believes in inorganic growth. He foresees the future growth wave and acquires the right company to gain intellectual property. Apple acquired nearly 25 companies in the first six months of 2019.
In May, Cook told CNBC, "We acquire everything that we need that can fit and has a strategic purpose to it. And so we acquire a company on average, every two to three weeks." Cook's acquisition spree could be the best way to leverage Apple's cash reserves of more than $200 billion.
Cook also knows how to build relationships with investors. It was only after Cook took over that Apple paid its first cash dividend in 2012.
Apple stock has consistently outperformed the broader indexes, and the credit goes to Cook. In the past eight years of his leadership, Apple's market cap has grown from $350 billion to $1 trillion.
For 2020, Cook plans to base Apple's growth on its Services segment and Wearables. The company's 5G iPhones are also on the radar, but the company has yet to make an announcement.
Lisa Su: The tech CEO behind AMD's turnaround
The credit for AMD's (AMD) turnaround story goes to CEO Lisa Su. In the past five years, Su not only restructured the organization but also designed a product-centric growth strategy. As a part of the corporate restructuring, Su formed the RTG Group, which revolves around GPUs (graphics processing units). Meanwhile, the core group continues to focus on CPUs.
Su also worked on the pricing strategy for AMD products to maintain a competitive edge in the market. Su's achievement of pulling the company out of its slump placed her 44th on the list of Fortune's 50 most powerful women of 2019.
Article continues below advertisement
AMD had been undergoing multiple challenges before Su took over. However, the company has seen a marked rebound in its financials since 2015. The company's revenue jumped at a CAGR (compound annual growth rate) of nearly 12% from 2015 to estimated revenue of $7 billion. Su has worked to expand AMD's market share in the industry.
In the next few years, we can expect AMD to actively foray into disruptive technologies, thanks to Su's efforts. In a bold move, she could initiate AMD's entry in the high-end GPU and CPU market.
Jensen Huang: The tech CEO that led Nvidia to the future
Jensen Huang is the CEO and founder of Nvidia (NVDA), one of the world's biggest chipmakers. Huang has helmed the company for over 20 years, which is no mean feat. A born visionary, Huang foresaw the potential of GPUs in computing back in 1990. Although Nvidia's GPUs were used only in video games, today they are the foundation of advanced technologies like augmented reality and artificial intelligence.
Article continues below advertisement
Founded in 1993, Nvidia's first product, NV1, wasn't so well-received. It was only in the late 1990s that things started changing. The launch of Tegra chips in 2014 turned the tide for Nvidia, and it has continued to climb the ladder since then. As the market for self-driving car gathers momentum over the next few years, Nvidia only stands to gain.
Huang has seen the company through good and bad times. However, his belief in Nvidia GPUs as the epicenter of growth led the company amid adversities. For his unique leadership style and achievements, Huang was named Fortune's Businessperson of the Year in 2017.
Today, Nvidia is much more than just a graphics and gaming company. Huang's strategy for Nvidia over the next few years focuses on the widespread adoption of AI, automation, deep learning, and robotics.
In a November interview with VentureBeat's' Dean Takahashi, Huang said, "First we had a breakthrough in image recognition, and now we have a breakthrough in natural language understanding. The next generation is multimodality and multidomain learning. It's going to get harder and harder."
NVDA stock has rallied more than 60% YTD through December 10. Over the past five years, its sales grew at a nearly 25% CAGR to $11.72 billion.
Amazon's Jeff Bezos: A tech CEO known for his unconventional investments
Amazon's (AMZN) CEO Jeff Bezos needs no introduction, as he spearheaded a distinct revolution called e-commerce. Bezos has a unique leadership style. He famously uses his "Day 1" strategy to keep the sense of entrepreneurship and innovation alive in the company even after 25 years.
One of the leading FAANG stocks, Amazon has revolutionized modern retailing. The company's unique proposition is innovation, differential offering, efficient cost control, and faster inventory management.
The company's four key business verticals—Marketplace, Alexa, Amazon Web Services, and Amazon Prime—complement each other and create a strong symbiotic relationship. Bezos believes that this synergy provides the sharpest competitive edge to the company.
Over the years, Amazon has grown exponentially, and it has ventured into other areas apart from its key business. Bezos has the foresight to identify trends, which is evident by the slew of unconventional investments that he makes.
This year, Amazon announced the acquisition of electric vehicle manufacturer Rivian. In April, Amazon also acquired Canvas Technology, a robotics startup.
Amazon stock has surged 15.8% YTD. In the past five years, the stock has generated a whopping 470% return. In the next few years, Amazon could undoubtedly strengthen its cloud storage business and smart home devices, in addition to focusing on its core e-commerce segment.
How can investors get exposure to these five tech stocks?
Each of the above five tech CEOs has a different growth strategy. Investors can get exposure to the above five tech CEOs' vision and growth by investing in the Technology Select Sector SPDR Fund (XLK). This ETF has slightly above 19% exposure to Microsoft and Apple and 2.2% exposure to Nvidia.