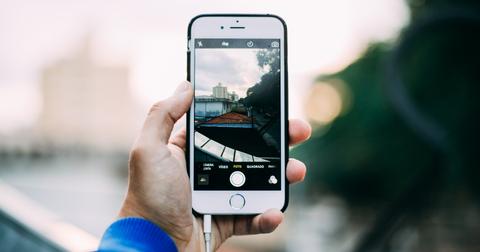 Will Apple Continue Ruling India's Premium Smartphones?
By Namrata Sen Chanda

Nov. 12 2019, Published 8:51 a.m. ET
An IDC report on November 11 revealed that Apple had once again captured more than half of India's premium smartphone market. In the third quarter, Apple garnered 51.3% of the country's market share for smartphones priced at more than $500. In the second quarter, the company's market share in the premium segment was 41.2%, meaning that India's preference for iPhones is growing at a phenomenal pace. Promotional offers and price reductions on the iPhone XR, iPhone 8, and iPhone 7 are some of the factors contributing to this, according to the IDC. Of course, there's also the newly launched iPhone 11 series at play. Apple competes with Samsung and OnePlus in the premium segment in India.
Article continues below advertisement
Upasana Joshi, IDC India's associate research manager of client devices, told IANS (Indo-Asian News Service) about India's preferred iPhone price point. She said, "The sweet spot for Apple in India market lies within $750-$850 segments, and the higher-priced models (above $1,000) are still unable to create similar demand in a price-conscious India market."
Indians have always considered the iPhone to be a niche smartphone. However, by pricing it tactfully, Apple has created a distinct market for itself in the country. Explaining further, Joshi said to IANS, "To continue this momentum, Apple would require more play in terms of product placement in $700 and above segment accompanied by heavy promotional activities and attractive offers during the upcoming festive quarters."
Apple's recent activities in India
Meanwhile, Apple has begun the manufacturing of its iPhone XR at a factory near Sriperumbudur in Chennai. The company has already started selling its assembled iPhones in India. It adopted this route to avoid import duties on built devices. Another reason for local manufacturing was to fulfill the local sourcing norms—that is, the criteria foreign companies must fulfill to open a single-brand retail store in India. An October 3 article on AppleInsider suggested that the company has chosen Mumbai for its first branded retail store in India.
Apple has sensed the potential in India and wants to leverage it to escape the US-China trade impasse. To learn more, read Can Apple Expand the iPhone Market in India?
Article continues below advertisement
iPhone to see upbeat times in India
On Apple's fiscal 2019 fourth-quarter earnings call, CFO Luca Maestri stated that the company had generated robust Mac revenue in India. India is also rapidly emerging as a hot destination for iPhone sales. Following the success of the price cut of the iPhone XR, Apple once again targeted India with its affordable iPhone 11 series in September. It saw an encouraging response by Indian buyers with an eye for premium smartphones. The iPhone 11's launch timing also worked in the company's favor. The phones hit the shelves at the onset of the festive season in India.
As the iPhone was released during the last ten days of the quarter, it couldn't impact IDC's third-quarter numbers to a great extent. However, we're hopeful that in the next quarter, the iPhone 11 will help Apple sustain its position in India's premium smartphone segment. Apple's next phone is likely to be the iPhone SE2. According to Apple analyst Ming-Chi Kuo, the SE 2 will have rich features at a price point of nearly $399.
If the iPhone SE2 launches at this price point, it will give Apple further impetus in India. The company is launching this iPhone variant to strengthen its foothold in emerging markets. The SE2 is likely to launch in March 2020, as per Kuo in IndiaToday.
The next quarter will reveal more about Apple's performance in the premium smartphone segment in India. Stay tuned for updates on how Apple plans to gain its ground in emerging nations.