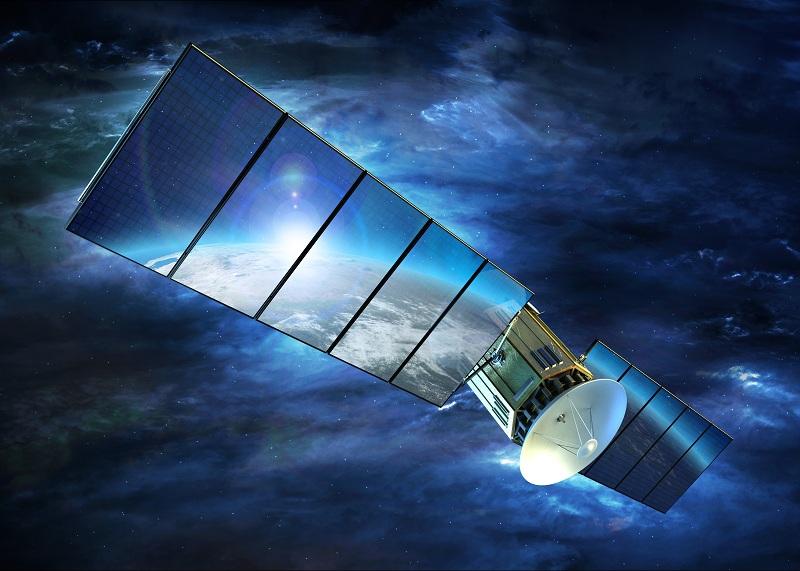 Video Services: Comcast versus Dish Network
By Anjana Viswanathan

Nov. 13 2019, Published 9:52 a.m. ET
The major players in the video services sector are under constant threat with respect to pricing. These companies bundle their offerings to meet their customers' continually changing needs. In this article, we'll take a close look at the video services provided by Comcast (CMCSA) and Dish Network (DISH).
Article continues below advertisement
Comcast and Dish Network: Brief introduction
Headquartered in Philadelphia, Comcast's business encompasses cable communications networks, broadcast TV networks, film, and media production. The company derives its revenue from three business segments—Comcast Cable, NBCUniversal, and Sky.
The Comcast Cable segment offers Internet, video, and voice services to its residential customers under its Xfinity brand. The company's NBCUniversal segment covers media operations, including cable networks, film entertainment, broadcast television, and theme parks. Finally, the company's Sky segment encompasses "video, internet, voice, and wireless phone services" in its European market. It also controls the Sky News broadcast and Sky Sports networks.
Dominant video services player Dish Network Corporation owns direct-broadcast satellite provider Dish Network and Sling TV, an over-the-top IPTV (Internet-based Protocol Television) service. Dish Network operates across two business segments—Pay-TV and Wireless.
Comcast and Dish leverage video and pay-TV services
Comcast's cable communications unit provides its customers with a wide array of video services, allowing them to access a variety of channels based on the customer's level of service. These levels of service vary from one package to another. Customers may choose limited basic service with access to 20–40 channels. A more extensive service gives customers access to more than 300 channels.
Moreover, Comcast offers packages comprising numerous foreign-language, sports, and family programs. Also, it provides a diverse set of video services packages such as premium networks, pay-per-view services, on-demand service, HD service, and cloud-based DVR (digital video recorder) service.
Article continues below advertisement
Dish Network's Pay-TV segment operates under the Dish and Sling brands. The company's Dish brand offers hundreds of channels in a variety of subscription packages. The company's standard packages comprise broadcast network and cable network programming. It also offers programming packages featuring premium movie channels and specialty sports channels.
Its Latino and international programming packages offer more than 270 channels in 28 languages. Also, streaming customers can access Dish On Demand to watch movies via their TV or Internet-enabled devices. The company's Sling TV services include several programming options, including Sling Orange, Sling Blue, and Sling International. Sling TV also offers add-on content, pay-per-view events, and a cloud-based DVR service.
Subscribers and packages
The number of video service subscribers has been decreasing for both companies. In the case of Comcast, this number fell to nearly 21.9 million subscribers in 2018, a 1.65% YoY (year-over-year) decline. A 5% slump in the residential customer base over the same period caused this decline.
Dish Network's total pay-TV subscribers fell to 12.3 million for 2018. Of this, 9.9 million were Dish TV subscribers, and 2.41 million were Sling TV subscribers for a decline of nearly 7% YoY. This decrease was impacted by a 10% decline in Dish TV subscribers and a 9% slump in Sling TV subscribers during the same period.
Article continues below advertisement
With respect to packages, both companies' bundled offerings are priced similarly. Currently, Dish Network has the edge over Comcast in terms of pricing. Comcast's Digital Starter pack offers more than 140 channels for $64.99 per month. Dish Network's America's Top 120+ package offers more than 190 channels for $69.99 per month.
In our view, Comcast has a clear advantage with its Limited Basic package. Limited Basic includes about 10 local broadcast stations and educational channels, priced at $28.65 per month. This package serves budget-minded customers.
2018 top-line growth
Comcast generated 56% of its total 2018 revenue from its Cable Communications segment. The segment's revenue grew 4% year-over-year in 2018. Among its subsegments, Video Services and High-Speed Internet Services, comprise the majority of the company's revenue.
In 2018, Comcast's video revenue declined 1.8% YoY in 2018, hurt by a slump in the customer base. Heavy competition in the market affected the number of residential video customers. Moreover, the company expects its video revenue to decline over the coming quarters.
Comcast expects its X1 cloud-enabled video platform to provide an advantage over its peers. Its other strategies include deploying promotions, offering bundled service offerings, and offering services aimed at particular market segments.
Dish Network derived all of its 2018 revenue from its pay-TV services, while its wireless segment has just started generating revenue. Comcast's video revenue fell 1.8% YoY in 2018. However, Dish Network's pay-TV revenue fell 5.3% YoY in 2018 due to a decline in subscriber numbers.
Dish Network's pay-TV ARPU (average revenue per share) fell 1.1% YoY to $85.46 for 2018. This decline resulted from an increased shift in subscriptions to Sling TV and rapid movement to the lower-priced programming packages.
Moreover, Dish Network reported a slowdown in revenue with respect to premium channels and pay-per-view boxing events. So, the increase in Sling TV subscribers unfavorably affected the company's pay-TV ARPU. The company expects this trend to continue for some time.
Article continues below advertisement
Impact on margins in 2018
Let's take a look at both companies' bottom-line figures. The operating margin from Comcast's Cable Communications segment rose to 40.7% in 2018 versus 39.7% in 2017—an improvement of 100 basis points. The company noted that the margin from its Internet services led to this development.
However, Comcast's operating costs rose 2.7% YoY in 2018, much lower than its 11.5% increase in 2017. The video services subsegment added to Comcast's operating costs, as the company incurred costs to develop content. This cost optimization is a good sign for the company with respect to margin improvement.
Dish Network generated 15.7% operating margins in 2018, with a 16% margin originating from its Pay-TV segment. Compared to 2017, the company reported an increase of 380 basis points, signifying its ability to optimize its operating expenses. Based on these margin numbers, we can see that Dish Network's Pay-TV segment is managing costs more effectively than Comcast's Video Services segment.