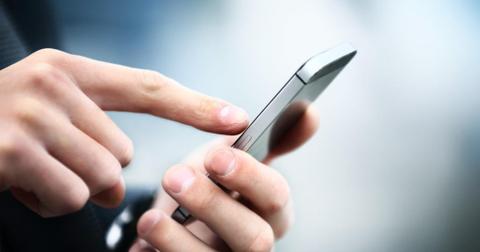 T-Mobile CEO John Legere Isn't Joining WeWork
By Ambrish Shah

Updated
T-Mobile CEO isn't joining WeWork
According to a CNBC report on November 15, T-Mobile (TMUS) CEO John Legere isn't taking the CEO job at WeWork. Sources familiar with the matter stated that Legere doesn't plan to leave T-Mobile. Legere became T-Mobile's CEO in 2012.
The report said, "By taking himself out of the running, Legere is avoiding a potential conflict of interest. SoftBank is the controlling shareholder of Sprint, which is in the process of merging with T-Mobile, and is the majority owner of WeWork."
Last week, the Wall Street Journal reported that WeWork was in talks with Legere about leading the troubled co-working company. To learn more, read T-Mobile's CEO Could Leave for WeWork.
Legere and WeWork haven't commented on the matter.
Article continues below advertisement
T-Mobile and Sprint merger
T-Mobile and Sprint (S) are still waiting for their proposed $26.5 billion merger to close. In April 2018, the two wireless carriers made their plans to merge public. The Department of Justice and the FCC cleared the merger deal on certain conditions. The proposed new T-Mobile agreed to divest Sprint's prepaid business and certain spectrum to satellite TV operator Dish Network (DISH) for $5 billion. The combined entity also agreed to build out a 5G network across the US. The new T-Mobile still expects to generate $43 billion worth of synergies.
Currently, the merger deal is being sued by more than a dozen state attorneys' general on antitrust issues. New York and California are leading the multistate lawsuit. The lawsuit alleges that the combination could hurt competition and increase prices for wireless consumers. A court hearing will start next month. The two companies expect to close the merger deal early next year.
However, the merger deal between T-Mobile and Sprint expired on November 1. As a result, the two companies can restructure the conditions of the merger deal or even walk away from the transaction. On November 7, Reuters reported that T-Mobile and Sprint are in talks to extend their merger agreement.
Article continues below advertisement
Financial performance
In the third quarter, T-Mobile's revenues of $11.1 billion missed analysts' estimates of $11.3 billion by nearly 2.3%. An adjusted EPS of $1.01 beat analysts' estimate by about 5.2% in the September quarter. The company gained 754,000 postpaid phone net customers. In the third quarter, T-Mobile's postpaid phone churn rate of 0.89% was lower than AT&T (T).
Analysts expect T-Mobile's adjusted EPS to rise 19.0% YoY to $4.00 in 2019, 20.8% YoY to $4.83 in 2020, and 17.8% YoY to $5.69 in 2021. Analysts also expect the telecom company's sales to rise 3.8% YoY to $44.9 billion in 2019, 5.4% YoY to $47.4 billion in 2020, and 5.5% YoY to $49.9 billion in 2021.
T-Mobile: Analysts' price targets
Wall Street analysts remain bullish on T-Mobile stock. Among the 21 analysts covering the company, five recommend a "hold," nine recommend a "buy," and seven recommend a "strong buy." The stock hasn't received a "strong sell" or "sell" rating for more than a year.
Based on analysts' consensus estimates, T-Mobile stock has a mean target price of $89.74, which suggests a potential upside of 14.9% over the next 12 months.
Sprint stock was rated as a "hold" by 13 out of 16 analysts or 81% of the analysts surveyed.
Article continues below advertisement
Stock performance
T-Mobile stock rose about 1.6% on November 15 and closed the trading day at $78.07. The stock was trading 8.4% below its 52-week high and 30.2% above its 52-week low.
Based on T-Mobile's closing price on November 15, it has reported returns of -3.6% in the last five trading days, -2.1% in the trailing one-month period, and 14.7% in the trailing 12-month period. The company has gained 22.7% YTD (year-to-date). AT&T and Sprint are up 38.4% and 0.2% YTD, respectively.
On November 15, T-Mobile closed 3.5% below its 20-day moving average of $80.89 and 2.2% below its 50-day moving average of $79.85. The company was also trading 1.0% below its 100-day moving average of $78.83.
T-Mobile's 14-day MACD is -2.88, which denotes a downward trading pattern. The company's 14-day relative strength index score of 41 suggests that the stock isn't overbought or oversold. On November 15, the stock closed near its lower Bollinger Band level of $77.25, which indicates that it's oversold.
As of November 15, T-Mobile's market cap was $66.8 billion. In comparison, AT&T and Sprint have market caps of $288.6 billion and $23.9 billion, respectively.