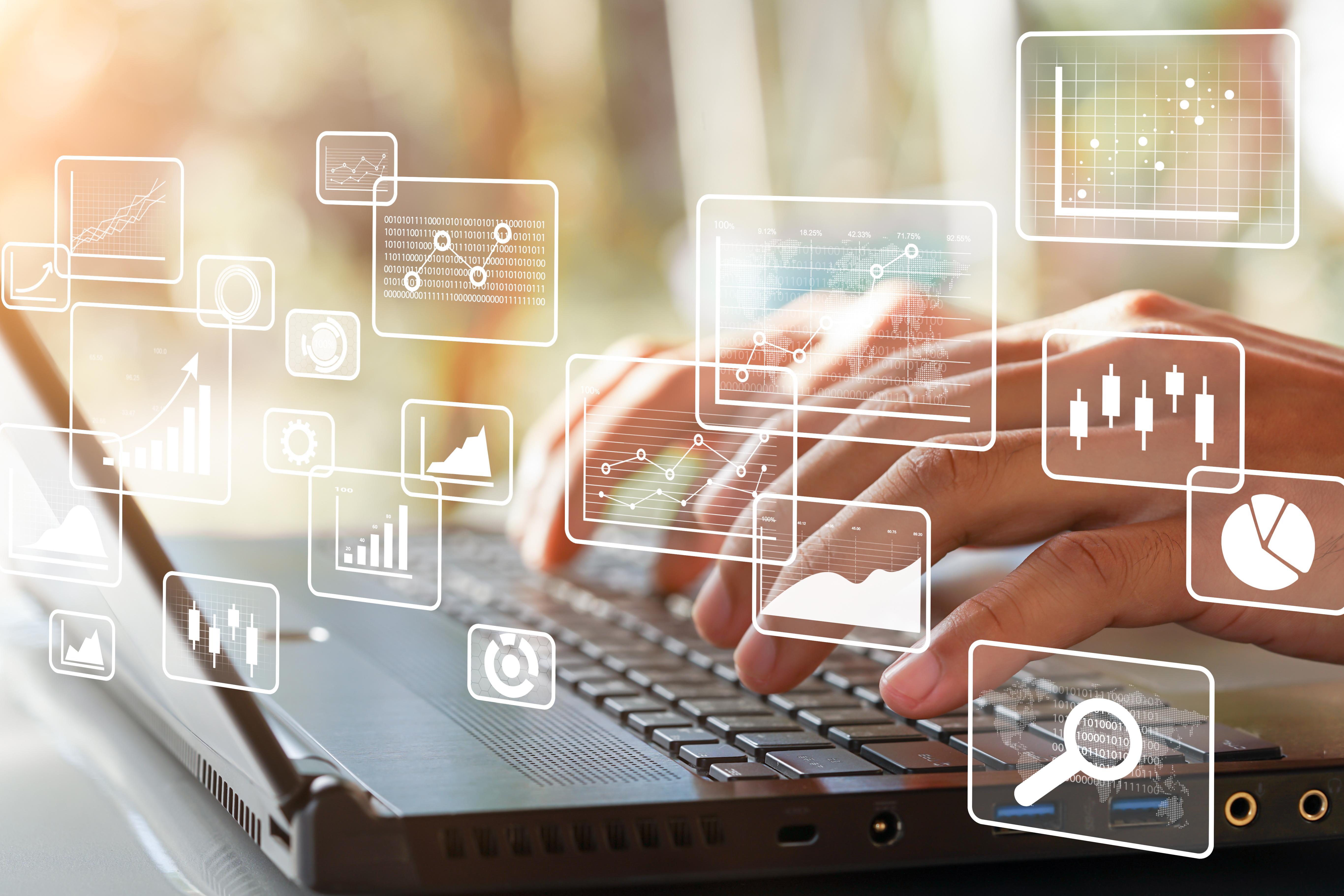 NetApp: Must-Know Details for Investors
By Anjana Viswanathan

Nov. 5 2019, Published 6:26 p.m. ET
Founded in 1992, NetApp (NTAP) is one of the world's leading data storage services providers. This US-based company is a data management center, specializing in offering cloud data services. The company focuses on providing improved digital transformation services to its clients. Moreover, the company offers a variety of pricing options.
NetApp has been part of the Fortune 500 since its inception. The company's segments include healthcare services, manufacturing, media, life sciences, and telecommunications. Plus, its sales offices are located in 43 countries as of April.
Article continues below advertisement
NetApp: Initial development
In 1992, David Hitz, Michael Malcolm, and James K. Lau developed Network Appliance Inc. In 2008, the company was renamed NetApp, with the aim to develop a better, simpler storage system. With the expertise of these founders, NetApp survived the dot-com bubble in 2000.
Lau departed his EVP role in October 2015, and Hitz retired as EVP in February 2019. In 1994, the company removed Michael Malcolm from NetApp.
This storage provider went public in 1995. NetApp's shares first traded on the Nasdaq, the second-largest global stock exchange after the NYSE. Five years later, the company's shares positively influenced the Nasdaq's performance as its revenue reached $1 billion in 2000.
Healthy vision and strategy
NetApp noted that it aims to build digital transformation, which involves targeting several strategic products, especially the all-flash storage business. Its services involve helping its customers optimize the way they manage, use, and recover data, regardless off where they store the data.
The company is efficient in shifting its strategy according to market trends. When cloud storage was the next big thing, the company chose the hybrid cloud strategy. By leveraging the hybrid cloud, the company established a strong presence with its customers.
At the NetApp Insight 2019 conference, CEO George Kurian told CRN, "NetApp's Data Fabric has moved from vision to reality, particularly with the new Keystone consumption pricing, and no other vendor can manage data across on-premises data centers to public clouds as tightly as NetApp does."
Article continues below advertisement
NetApp's major products
NetApp provides its customers with data management facilities, intended to make it easy for them to shift data between environments. For this purpose, the company categorized its products into strategic and mature solutions. Some of the company's products under strategic solutions are branded E-Series, ELAs (enterprise software license agreements), Clustered ONTAP, SolidFire, converged and hyper-converged infrastructure, and other optional add-on software products.
Under mature solutions, the company offers OEM (original equipment manufacturers) products, 7-mode ONTAP, add-on hardware, and related OS (operating system) software. The company's product lines consist of a blend of the disk, hybrid, and all-flash storage media. Apart from these, it also offers a huge list of various services, including hardware maintenance, software maintenance, and other services. The company's other services comprise global support solutions, professional services, and customer education and training.
Article continues below advertisement
Product segment: Major revenue contributor
NetApp operates across three business segments—software maintenance, products, and hardware maintenance, and other services. Of these segments, the company's product revenue contributes to 61% of its net revenue for fiscal 2019, compared with 56% in fiscal 2016. This is the major revenue driver for the company with its increasing contribution by offering strategic and mature solutions.
As we mentioned earlier, this includes the sales of configured systems that mostly consist of hardware and software products packaged together. Besides, it comprises add-on flash, hybrid storage, and related OS, OEM products, and add-on hardware and software.
Further, the product revenue derived from strategic solutions makes up 72% of product revenues in fiscal 2019, which ended on April 26. This is a slight increase when compared to the 70% revenue contribution in fiscal 2018. Also, its revenue grew 10% YoY (year-over-year), reaching $2.7 billion in fiscal 2019. The rise in the sales of the license component of several ELAs combined with the sale of optional add-on software unrelated to ELAs. Plus, hyper-converged infrastructure solutions led to this revenue growth.
Article continues below advertisement
Conversely, NetApp's revenue from mature solutions accounts for 28% of the total revenue in fiscal 2019, a decline when compared to its 30% contribution in fiscal 2018. Moreover, the revenue from this sub-segment slumped by just 1% YoY as of fiscal 2019. This small dilution in the revenue was due to the lower volume sales of clustered ONTAP systems.
Hardware maintenance segment is losing its charm
Following the product segment, the hardware maintenance segment accounts for 24% of the total net revenue in fiscal 2019. Hardware maintenance and other services revenues consist of revenue from professional services, hardware maintenance, and educational and training services. The revenue contribution is gradually declining from 28% in fiscal 2017 to 25% in fiscal 2018.
The fact that this segment is losing revenue is reflected in its 3% YoY slowdown in fiscal 2019. A steady fall in the ASP (average selling price) on contracts, combined with a slowdown in the contract renewals, resulted in the slump in revenue during this period.
Article continues below advertisement
Strategic business acquisitions
In order to achieve NetApp's vision, the company grows organically and through acquisitions. The following are some of NetApp's acquisitions performed at different points of growth. In March 2017, NetApp agreed to take over a private software development company for $8 million in cash. This acquisition helped NetApp strengthen its position in the software development segment.
Following this acquisition, in June 2017, the company acquired Plexistor Ltd. for $24 million in cash. Plexistor is an Israel-based private player that provides software-defined memory architecture services. This acquisition allowed the company to boost its presence in Israel.
In August 2017, NetApp acquired Greenqloud ehf., an Iceland-based private cloud management software provider, for $51 million in cash. The company allocated $10 million to develop technology. In September 2018, NetApp entered into an acquisition agreement with a private software company for $3 million in cash.