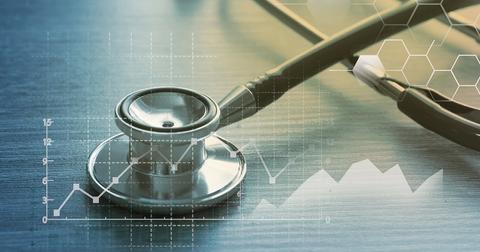 Google Health: Three Reasons It's a Good Idea
By Ruchi Gupta

Updated
Google (GOOGL) is going for healthcare dollars, and in a big way. Last year, Google formed Google Health, tapping Geisinger Health's then-CEO, David Feinberg, to lead it. And last month, Google Health tapped another healthcare veteran, Karen DeSalvo, to be its chief health officer. DeSalvo was a senior health official in the Obama administration.
The healthcare market has become a major target for Google as the company searches for new growth opportunities outside its core advertising market, where it is facing higher competition and regulatory challenges. Here are three key points to know about Google's healthcare efforts.
Article continues below advertisement
Google Heath wants to develop a special search service for doctors
Whereas Google Health has long kept its plans close to its chest, it has begun shedding light on them. According to Google Health CEO Feinberg and CNBC sources, the Google healthcare unit has considered creating a special search engine just for doctors, to simplify the discovery of medical records. It has also explored creating a product that would improve health-related searches on Google's flagship search engine for general users.
By improving its searches, Google could avoid troubles with regulators. A few years ago, Baidu (BIDU) found itself in trouble after its search engine provided poor health information. As a result, Baidu launched a massive crackdown that cost it advertisers and revenue. Baidu, China's top Internet search engine search, is still recovering from that crackdown.
Article continues below advertisement
Google acquiring Fitbit in bid to expand healthcare business
In a move that could help speed up the development of its healthcare unit, Google is acquiring Fitbit (FIT). Best known for its fitness tracking devices and software, Fitbit operates in markets worth more than $90 billion collectively. Google says working with the Fitbit team will enable it to build better products that will benefit people around the world.
Why Google is so interested in the health market