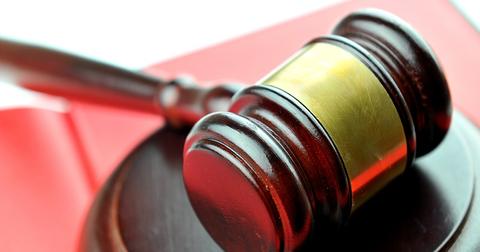 Google Gets One Last Chance to Block Oracle's Demand
By Ruchi Gupta

Nov. 18 2019, Published 6:42 p.m. ET
The Supreme Court has agreed to hear Google's (GOOGL) petition in its long-running copyright dispute with Oracle Corporation (ORCL). For Google, the decision by the top court to hear the appeal means that it has one last chance to block Oracle from hitting it with a huge tax bill.
Article continues below advertisement
Google and Oracle fighting over technology that underpins Android software
In 2010, Oracle sued the search giant, accusing it of copyright infringement. Specifically, Oracle complained about copying its software code in making Android. But the tech behemoth rejected Oracle's infringement claims. After years of court battles, a federal appeals court last year dealt Google a blow by ruling in Oracle's favor. Google disagreed with the federal appeals court's ruling and escalated the dispute to the Supreme Court.
Article continues below advertisement
Top court's decision to come in June
The Supreme Court will decide by the end of June 2020 whether or not Google violated Oracle's copyrights. If the top court rules in Oracle's favor, Google could face a huge compensation bill. Oracle has sought about $9.0 billion in damages in the dispute.
Google parent Alphabet finished the third quarter with $121.2 billion in its cash reserve. Although Alphabet boasts a massive war chest, its cash requirements are increasing. For example, Alphabet is investing billions of dollars in developing Google's cloud computing business. Additionally, Alphabet continues to pump a lot of money into nurturing its other bets, such as Waymo. Moreover, Google remains the subject of lawsuits and regulatory probes that could result in massive fines. Alphabet's growing cash requirements may explain why its Google unit is fighting Oracle's copyright dispute vigorously. Oracle's win would mean a huge financial drain.
Android, the software product at the center of the dispute, powers most of the world's smartphones. According to StatCounter data, 77% of the world's smartphones ran Android in October 2019. In comparison, 22% of the world's smartphones ran Apple's iOS software last month. Just 0.15% of the world's smartphones ran Microsoft's Windows software. Android has become so popular that BlackBerry (BB) and Microsoft have abandoned their own software to make Android phones. The Android platform is an important pillar for Google's ad business, which is the company's primary source of revenue.