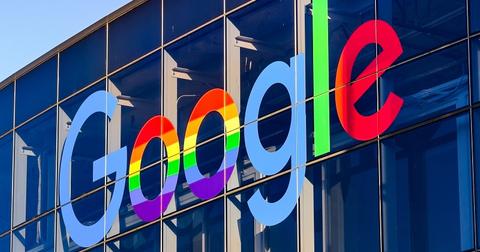 Google Checking Account: Is There a Market for It?
By Ruchi Gupta

Updated
Google (GOOGL) wants to dive deeper into the financial services market with a checking account product. A Google checking account product is in the works and could launch next year, according to a CNN report. The checking account will launch with the support of Citigroup (C) and a Stanford University credit union.
In the US, there are about 7,000 banks that provide an array of financial services including checking accounts. So, investors might wonder whether there's room for Google in the seemingly crowded banking market.
Article continues below advertisement
Google checking account could fill a big void 
Even with thousands of banks across the US, millions of Americans still lack access to basic bank services like a checking account. According to data from the FDIC, the US had 8.4 million unbanked households in 2017. The data showed that the US had 24.2 million underbanked households in 2017. The FDIC uses the term "underbanked" to describe people or households that might have a checking or savings account but still rely on informal channels to obtain certain financial services.
Therefore, Google's checking account product could fill a void in the financial lives of about 33 million US households, according to FDIC data. Globally, 1.7 billion people don't have a bank account, according to World Bank figures.
Consumers would trust the product  
Notably, people are actually willing to embrace Google as their financial service provider. A Wall Street Journal report cited a recent McKinsey study. According to the study, 58% of the people surveyed said they would trust Google's financial products. Amazon (AMZN) topped the chart with a 65% trust vote in the McKinsey survey.
Apple and Facebook (FB) received 56% and 35% trust votes, respectively. As we discussed previously, Amazon has also explored a checking account product. Apple, which is already involved in the financial services business, runs a mobile payment service under the Apple Pay brand. The company also launched the Apple Card in partnership with Goldman Sachs (GS) this summer.
Facebook has set its sights on the financial services market. In June, the company launched Calibra—a financial services subsidiary. Through Calibra, Facebook hopes to provide financial services based on the libra cryptocurrency it intends to introduce next year. With Calibra, the company also wants to reach unbanked people—the same demographic the Google checking account product will target.