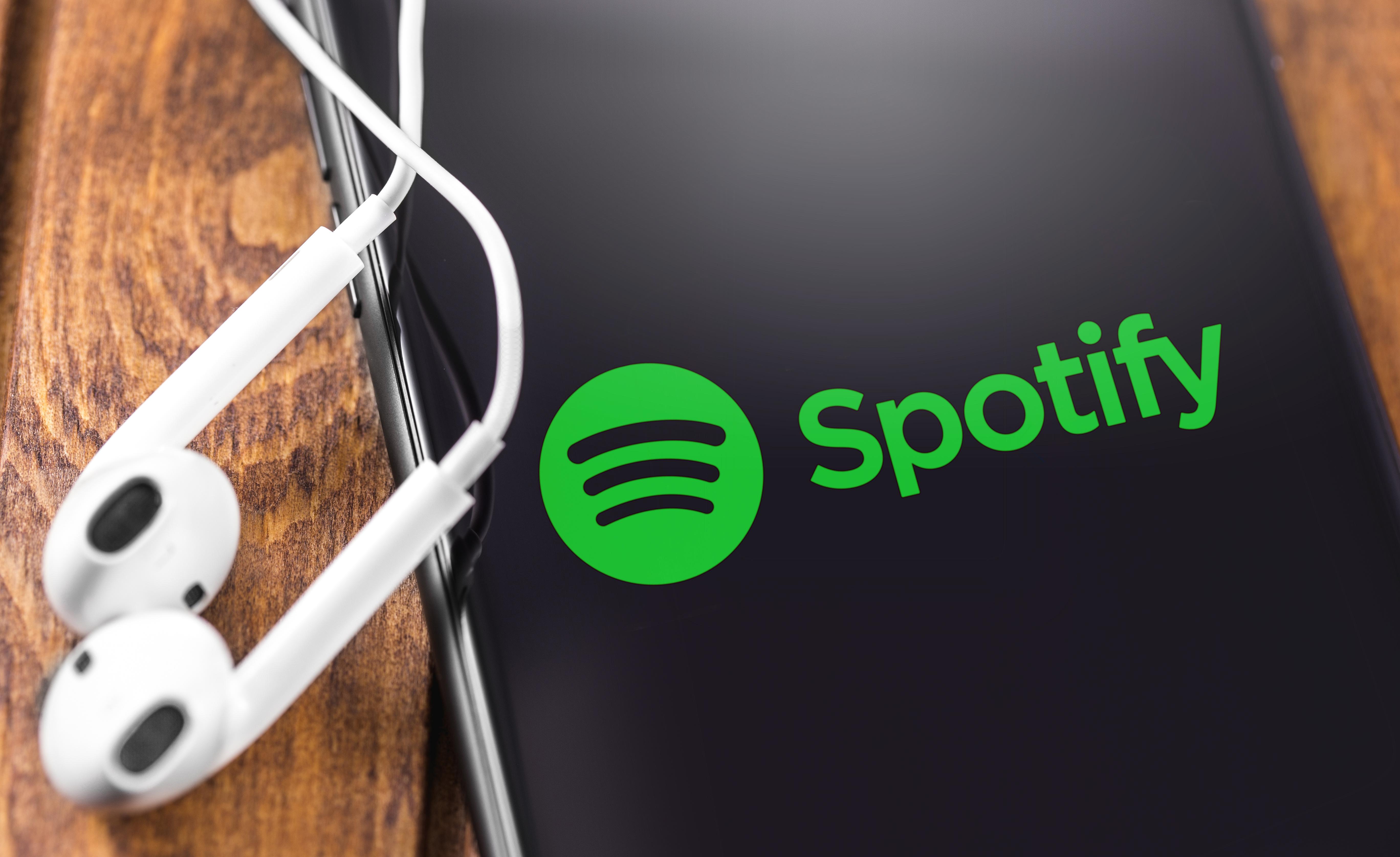 Why Is Spotify Stock Soaring Today?
By Adam Rogers

Oct. 28 2019, Published 2:17 p.m. ET
Shares of music streaming giant Spotify (SPOT) have gained close to 14.5% today at the time of writing this article. The company announced its third-quarter results earlier today and reported sales of 1.73 billion euros (or $1.92 billion) with adjusted earnings per share of 0.36 euros (or $0.40).
In the third quarter of 2018, Spotify reported sales of $1.54 billion and earnings per share of $0.26. Wall Street analysts expected the firm to post sales of $1.9 billion with EPS of -$0.32. Spotify's massive earnings beat has driven the stock price higher in early-market trading on October 28.
Article continues below advertisement
Spotify user base stands at 248 million
In the third quarter, Spotify's total monthly active users rose 30% year-over-year to 248 million. Its premium subscriber rose 31% to 113 million, and its ad-supported subscribers rose 29% to 141 million. The streaming giant's premium subscribers accounted for 90% of total sales.
Spotify's gross margin in the third quarter stood at 25.5%, up from 25.3% in Q3 2018. Its operating margin rose from -0.5% to 3.1% in the same period. Spotify's free cash flow reached $48 million, posting a positive figure for the eighth consecutive quarter.
Spotify is optimistic about the growth potential in its podcast streaming operations. The number of podcast hours streamed rose 39% sequentially, driving engagement higher. Plus, the company increased its conversions from free users to paid users.
In the earnings call, Spotify also announced the retirement of CFO Barry McCarthy. Paul Vogel, who is the VP of FP&A Treasury and Investor Relations, plans to become the company's CFO on January 15, 2020.
What drove MAU growth in Q3?
In the third quarter, Spotify experienced strong subscriber growth in developing markets. In its Q3 shareholder letter, the company stated, "Growth in Latin America accelerated sequentially for the 2nd consecutive quarter as retention among newer users continues to improve. Southeast Asia remains our fastest growing region (excluding India), and Y/Y growth in Q3 accelerated 1400 bps vs. 3Q18."
India also outperformed Spotify's forecast by 30% in Q3. This growth in monthly active users resulted from product innovation resulting in improvements in long-term retention.
Article continues below advertisement
Spotify claimed that it is well-positioned to handle competition from Apple Music and Amazon. The company stated that it is adding twice the number of subscribers as Apple Music every month. It also emphasized that Spotify's monthly engagement is twice as high and that its churn is "half the rate." Apple Music has well over 60 million subscribers.
What drove sales and margins for Spotify?
Although Spotify's overall revenue exceeded the company's forecast in Q3, its ad-supported sales came in below estimates. Spotify attributed this miss to implementation and integration issues, driven by new order management software. Spotify estimates that it lost 9 million euros in the third quarter.
The company's gross margin came in at the higher end of estimates due to favorable royalty costs, product mix, and revenue mix. Content expenditures were driven by lower spending and a slower rollout of developed shows. The company's average revenue per user fell 1% to 4.67 euros due to product mix and geographic mix.
Article continues below advertisement
What's next for Spotify and its investors?
In the third quarter, Spotify repurchased shares worth $142.1 million at an average cost of $125.68 per share. The company has repurchased shares worth $554.5 million at an average cost of $131.70 per share.
Spotify has generated free cash flow of $552 million since the start of 2018. In November 2018, SPOT announced a share repurchase program of $1 billion.
In the fourth quarter of 2019, the company expects total MAUs of 255 million–270 million. The number of premium subscribers could reach 120 million–125 million, with estimated revenue of 1.74 billion–1.94 billion euros.
Spotify's gross margin could reach 23.7%–25.7%, with a forecast operating loss of 31 million–131 million euros.
Comparatively, analysts expect its MAUs to reach 256 million with 122 million premium subscribers by the end of 2019. Analysts expect a gross margin of 25.9% in 2019, which is higher than Spotify's estimates of 25.1%. Wall Street expects sales of 6.61 billion euros, which is lower than the company's revenue guidance of 6.75 billion euros in 2019.
Analysts have a price target of $162 for Spotify stock, which is 18% over its current trading price.