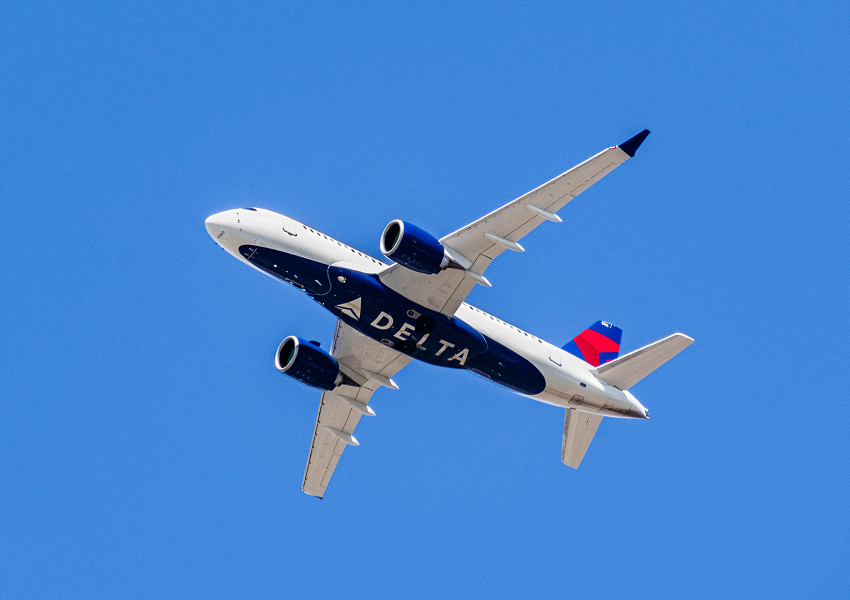 Delta Air Lines: Will Its Q3 Earnings Keep Its Streak Alive?
By Anirudha Bhagat

Oct. 7 2019, Updated 2:26 p.m. ET
Analysts' Q3 earnings estimates for Delta Air Lines (DAL) indicate that the company could report another quarter of strong financial performance. Delta is scheduled to report its third-quarter earnings results on October 10.
We believe that the airline, which has been consistently beating earnings estimates, will keep its streak alive this quarter as well. Notably, the airline has surpassed analysts' earnings estimates in the trailing eight quarters with an average surprise of 4.4%.
Analysts project adjusted Q3 earnings per share of $2.27 for Delta Air Lines, which implies a rise of 23.8% YoY (year-over-year). Analysts believe that higher revenues and moderate fuel costs could serve as key growth catalysts for its third-quarter bottom-line results.
Wall Street expects its third-quarter revenues to rise 5.4% to $12.6 billion. Notably, Wall Street's projection is consistent with the company's last eight quarters of mid-to-high single-digit top-line growth.
Article continues below advertisement
Delta Air Lines' Q3 earnings outlook
On October 2, Delta Air Lines narrowed its Q3 earnings outlook to $2.20–$2.30 per share from $2.10–$2.40 projected earlier. The company's updated guidance range reflects YoY growth of 20%–26%.
Delta Air Lines reported strong passenger demand throughout the quarter, carrying a record 55.2 million passengers during the third quarter. According to the company's monthly published operating data, it recorded 5.7% YoY growth in its Q3 passenger traffic. Further, Delta raised its overall seating capacity by 4% during the quarter.
The company projects its revenues to grow 6.5% YoY to nearly $12.7 billion, slightly higher than the analysts' forecast of $12.6 billion. Plus, the airline's management expects its unit revenues to increase 2.5%, in line with the midpoint of the previous guidance range of 1.5%–3.5%.
Additionally, we believe that the renewed credit card partnership agreement with American Express (AXP) could also drive Delta's Q3 revenues higher. Notably, this collaboration helped Delta generate an additional $3.4 billion in 2018. On April 2, the company forecast that the annual revenues from this partnership could double to $7 billion in 2023.
However, higher-than-expected non-fuel costs could hurt Delta's bottom-line results. During its October 2 investor update, the company said it expects its non-fuel expenses to increase 2.5% YoY, instead of the previous forecast of 1%–2%. The rise in costs is mainly due to higher wages and increased costs due to unfavorable weather.
Article continues below advertisement
Moderate fuel costs to aid earnings
In our view, lower oil prices in the last quarter should benefit Delta Air Lines' Q3 earnings. Oil prices have been slightly lower in Q3 2019 compared to Q3 2018. The average WTI oil price in the third quarter was approximately $56, which is 19% lower than $69 in the third quarter of 2018.
Fuel accounts for approximately 25% of an airline's total operating expenses. So, a fall in crude oil prices could boost Delta Air Lines' profitability in the third quarter. During the October 2 investor update, the company said it expects an average fuel cost of $1.95–$2.05 per gallon. The company's guidance range is 8%–12% lower than its fuel cost per gallon of $2.22 in Q3 2018.
Analysts' views ahead of DAL's Q3 earnings
Although Wall Street is bullish about its Q3 earnings, several analysts recently raised concerns about its long-term growth prospects. Last week, Buckingham Research analyst Daniel Mckenzie said that rising labor costs would hurt Delta's profits and margins next year.
Mckenzie also sees pricing pressure once Boeing's (BA) 737 MAX returns to the skies in 2020. Notably, 737 MAX planes have been grounded on a global scale since mid-March following two fatal accidents within five months. Southwest Airlines (LUV), American Airlines (AAL), and United Airlines (UAL) together own 72 MAX aircraft. According to OAG estimates, if the 737 MAX fleet remains grounded until the end of October, the three airlines' capacity could decline by about 6.3 million.
Article continues below advertisement
Once the 737 MAX is approved to fly again, the three airlines may offer discounts on tickets to fill the additional capacity. Additionally, the three airlines would receive immediate deliveries of over 80 MAX planes following the lift of the flying ban. However, the additions of these MAX jets may create an oversupply capacity situation, thereby putting pricing pressure on Delta. Citing these reasons, Mckenzie downgraded Delta stock to "neutral" from "buy" and trimmed its target price by 22% to $58.
Bernstein has warned that higher maintenance costs, wages, and tariffs could hurt Delta's earnings next year. However, it has reiterated its "outperform" rating and $71 target price for Delta. Credit Suisse lowered its target prices on the stock by $1 to $71 last week. On October 2, Morgan Stanley trimmed the target price by $2 to $63.
Analysts have lowered their average target price for Delta Air Lines by 2.7% over the last month from $70.00 to $68.11. The percentage of bullish analysts has declined to 70% on October 7 from 75% on September 7.
Delta Air Lines' stock performance
After having a decent ride until September, Delta Air Lines stock plunged significantly last week on its growth concerns. A rating downgrade from Buckingham Research and new tariffs on Airbus aircraft made investors increasingly cautious about its growth prospects.
On October 2, the Trump administration imposed a 10% import duty on European-made Airbus aircraft. This tariff imposition would increase the cost of these aircraft. Delta is at higher risk as the company has hundreds of unfulfilled orders with the European planemaker.
As of August 31, the company was awaiting deliveries of 254 jets from Airbus. The cost of buying these planes would increase by 10%, thereby impacting the company's profitability, cash positions, and investment plans.
From October 1 until October 4, Delta Air Lines stock lost 6.6% of its market value. On September 30, its year-to-date return was 15.4%, which has now eroded to 7.8%. The stock also underperformed the iShares Transportation Average ETF's (IYT) YTD gain of 9.2%.