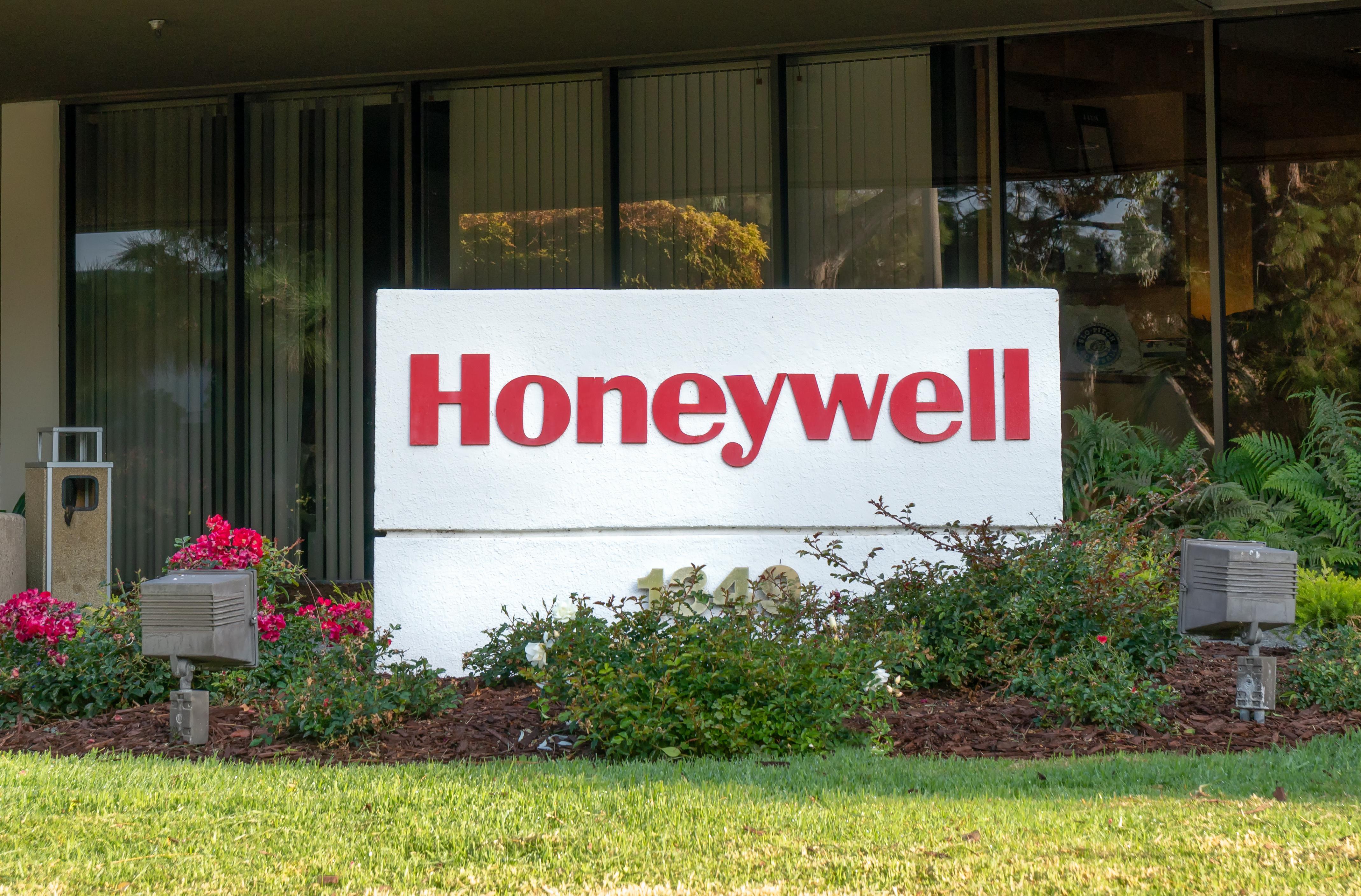 Jim Cramer Bullish on Honeywell, Weighs In on Spin-Offs
By Mike Sonnenberg

Oct. 28 2019, Updated 2:19 p.m. ET
On Friday, CNBC Mad Money host Jim Cramer called Honeywell (HON) stock a "buy." He also said Honeywell was "a very smart company" for spinning off Garrett Motion (GTX) and Resideo Technology (REZI) at a good time last year. Garrett Motion (formerly Honeywell Transportation Systems and Honeywell Turbo Technologies) is an auto parts company, whereas Resideo manufactures smart home products.
Article continues below advertisement
Cramer on Honeywell
On Friday, Honeywell closed 0.1% higher, while Garrett Motion and Resideo gained 6.64% and 0.97%, respectively. As of 9:43 AM ET today, Honeywell was up 0.7 %.
This year, Garrett Motion has lost 19.3%, Resideo has lost over half its market value, and Honeywell is up about 30%. On Honeywell CEO Darius Adamczyk, Cramer said, "you don't want to buy what he's selling." Considering the spin-offs' performance, we couldn't agree more!
Analysts are bullish on Honeywell, too
Honeywell is the poster child of industrial stocks. Of the 24 analysts covering the stock, 19 suggest "buy," and five suggest "hold." And they foresee Honeywell stock rising even more. Their current average target price of $183.80 implies an upside of over 7%.
On the other hand, of the six analysts covering Garrett Motion, four suggest "hold," and two suggest "sell." For Resideo stock, even after its steep fall, one of the three analysts covering it suggests "buy," and two suggest "hold."
Article continues below advertisement
United Technologies (UTX) is another industrial stock analysts are bullish about. Of the 20 analysts covering UTX, 15 suggest "buy," and five suggest "hold." Their average target price implies a 9.8% upside for the stock. Back in June, Jim Cramer called United Technologies a "buy" based on the company's proposed merger with Raytheon (RTN). The merger is still pending. Meanwhile, United Technologies has upped its guidance for 2019.
What's wrong with Garrett Motion?
As Cramer said in his show, the auto industry is in "dire straits." US auto sales were down 11.1% YoY (year-over-year) in September and 1.2% YoY in this year's first nine months. While most major legacy automakers' sales fell substantially in September, Tesla's number of units sold rose 13.5%, driven by the Model 3.
Garrett Motion is operating in a challenging industry environment. To add to its problems, CFO Alessandro Gili left the company on September 30. Peter Bracke is its interim CFO. Garrett Motion has also cut its 2019 revenue and EBITDA outlook. It is set to announce its third-quarter results on November 8.
Article continues below advertisement
What's wrong with Resideo?
While Resideo may not be as pressured as Garrett Motion, it's still facing severe headwinds. When Resideo published its preliminary third-quarter earnings and guidance last week, it reduced its 2019 EBITDA midpoint target to $340 million from $420 million, and also lowered its revenue growth forecast.
The company is reviewing its finances and operations to cut costs and improve gross margins. On Resideo stock, Cramer said, "Don't even consider buying this one until we see some sign that management has a plan … to turn things around."
Resideo CFO Joseph Ragan is also moving on. Starting November 7, Bob Ryder will act as interim CFO. The CFO transition in the middle of the operational and financial review looks messy.
Jim Cramer on Boeing and CAT
Article continues below advertisement
Cramer also said he talked to many of Boeing's suppliers, and they don't share Boeing's optimism about its troubled 737 MAXs returning this quarter. Last week, Boeing released its third-quarter results. In the quarter, its revenue of $20 billion met analysts' expectations, but its EPS from core operations fell YoY to $1.45 from $3.58 and missed analysts' expectation of $2.05.
General Electric's earnings around the corner
General Electric (GE) is set to report its highly anticipated third-quarter results, bringing big industrials' earnings season closer to the end. Analysts expect the company's revenue to fall 22% to $22.9 billion and its EPS to fall to $0.11. Their average price target for General Electric implies it could return 12.3% over the next year. Talking about GE last month, Jim Cramer said, "I am a big believer in [CEO] Larry Culp. I don't think that this is the year that it's going to happen. I do think that by next year at this time it will be higher."