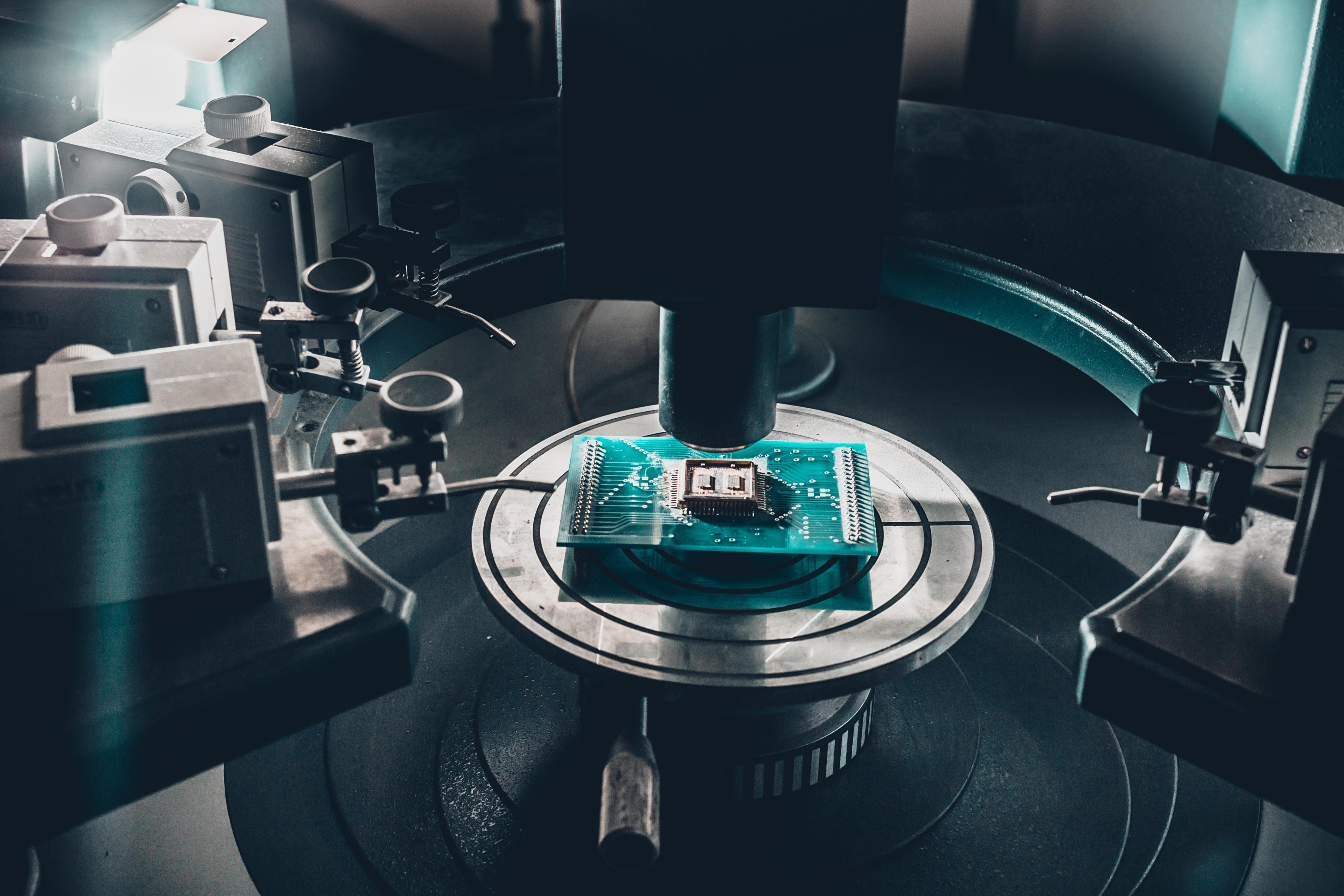 Chip Stocks Rise on TSMC Earnings Beat for Q3
By Puja Tayal

Oct. 17 2019, Published 2:27 p.m. ET
Today, the world's largest foundry, Taiwan Manufacturing Semiconductor Company (TSM), released its third-quarter earnings. The Q3 TSMC earnings beat the company's own guidance. TSMC also reported strong guidance for the fourth quarter.
Today's TSMC earnings sent the VanEck Vectors Semiconductor ETF (SMH) up 0.4%. Stocks of TSMC clients Apple (AAPL), Qualcomm (QCOM), Advanced Micro Devices (AMD), and NVIDIA (NVDA) rose 0.5%, 1.6%, 1.4%, and 0.9%, respectively. Stocks of TSMC suppliers Applied Materials (AMAT), KLA Corporation (KLAC), and Lam Research (LRCX) rose 1.3%, 2.0%, and 1.3%.
Article continues below advertisement
TSMC earnings beat the company's guidance
The third-quarter TSMC earnings marked a strong start to semiconductor earnings season. The company's revenue rose 10.7% year-over-year to $9.4 billion, a level we last saw in the fourth quarter of 2018. Revenue even beat TSMC's own guidance of $9.2 billion. The year-over-year growth reflects the addition of AMD to the TSMC client list as well as the strong adoption of TSMC's 7nm (nanometer) node. TSMC's revenue from 7nm rose 170% year-over-year to $2.5 billion, or 27% of total revenue.
In the earnings release, TSMC chief financial officer Wendell Huang said, "Our third quarter business benefited from new product launches both in premium smartphones and high performance computing applications using TSMC's industry-leading 7-nanometer technology."
On a sequential basis, TSMC's revenue rose 21.3%, driven by strong orders from Apple, AMD, and Huawei. This was its highest sequential growth in more than four years.
And this strong revenue reflected the optimum utilization of TSMC's fabrication facilities, driving profit margins. The company's third-quarter gross margin rose to 48% from 43% last quarter. Its operating margin rose to 37% from 32%.
These are not TSMC's best margins, even though its share of advanced nodes improved. It's highly unlikely for TSMC to go back to its 2016 margins of over 50% and 40%. Why? Advanced process nodes are becoming capital-intensive.
TSMC and the US-China trade war
What's interesting is the impact of the United States–China trade war on TSMC. The foundry did suffer from slightly weaker orders from North American customers.
But these weak orders were more than offset by strong orders from Huawei and other Chinese firms. TSMC's third-quarter revenue from North America rose 7% year-over-year, whereas its revenue from China rose 48%.
Article continues below advertisement
TSMC revenue guidance
TSMC's guidance is even more interesting. The company is guiding for sequential revenue growth of 8.5% to $10.2 billion for the fourth quarter.
This will be the first time the foundry's quarterly revenue will hit a double-digit number.
TSMC increases 2019 capital spending
Also worth noting is the company's capital spending plans. TSMC has increased its 2019 capital budget to $14 billion–$15 billion from the initial budget of $11 billion. This increase comes as the company increases its capacity. Last month, rumors suggested that TSMC increased the lead time for its 7nm node by four months. This sudden boost in capital spending shows that the foundry is working toward meeting the growing demand for its 7nm process node.
Article continues below advertisement
TSMC introduced EUV (extreme ultraviolet) technology in the 7nm plus node in 2019. The new tech called for more equipment, which also added to its equipment spending. This was music to semiconductor equipment suppliers' ears. Suppliers have been struggling with slowing capital spending from memory chipmakers. So AMAT, LRCX, and KLAC stocks rose after TSMC earnings.
The outlook for chip stocks after TSMC earnings
Next year is even more important for TSMC. AMD will come out with its semi-custom chips for next-generation game consoles. Then NVIDIA plans to launch its 7nm graphics cards, and the firm has confirmed that it will use both TSMC and Samsung. The 5G (fifth generation) rollout will only add to the smartphone chip content. With Apple rumored to roll out its 5G iPhones powered by Qualcomm modems, it will add to TSMC's order volume as it manufactures chips for Qualcomm as well.
All in all, today's TSMC earnings show that the semiconductor industry is ready to return to growth next year. The new technology trends of 5G and AI (artificial intelligence) will boost semiconductor demand.