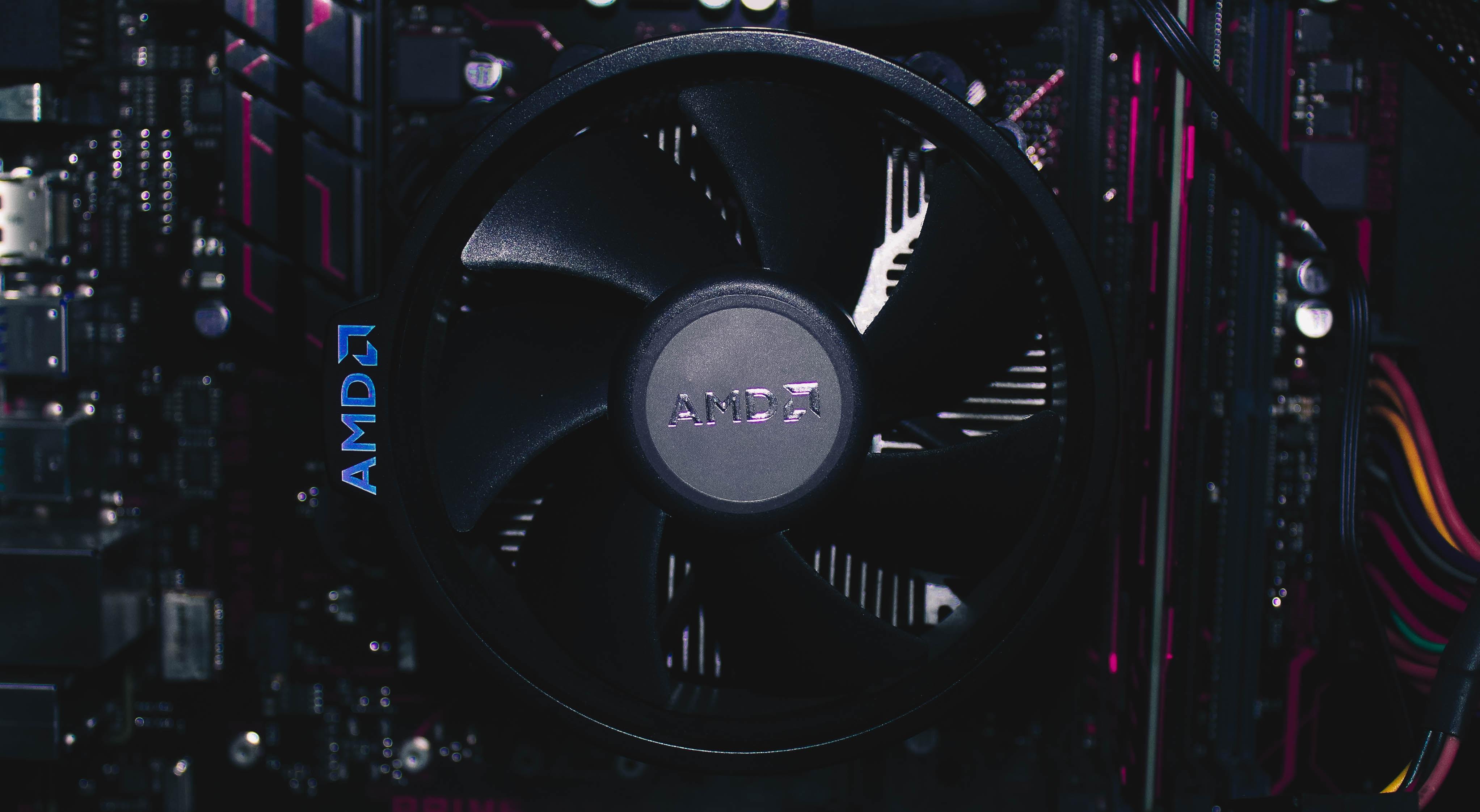 AMD Rumored to Launch Midrange RX 5500 GPUs Today
By Puja Tayal

Oct. 7 2019, Updated 3:27 p.m. ET
Advanced Micro Devices (AMD) stock broke its ten-day decline and bounced back on October 3. The stock rose 2.5% in two days after rumors of an AMD-powered Microsoft (MSFT) laptop came true. And the stock could grow by a mid-single-digit percentage today if another rumor comes true. VideoCardz, which has a good record of its rumors being correct, reported AMD could be holding a press event today to discuss its Radeon RX 5500 midrange Navi GPUs for desktops and laptops.
Article continues below advertisement
Rumors around AMD's and NVIDIA's mid- and low-range GPUs
Another rumor, from Chinese website ITHome, suggests NVIDIA (NVDA) could launch its GeForce GTX 1660 SUPER and GTX 1650 Ti on October 29. The two rumors make strategic sense, as NVIDIA launched its Super cards in response to AMD's Navi cards in July. The GTX 1600 range, NVIDIA's low-range GPUs, are likely to compete with AMD's mid-range RX 5500 GPUs. If AMD does unveil its RX 5500 GPUs today, there's a good chance NVIDIA will launch its rumored GTX 1660 Super GPUs this month as well.
Significance of lower-end Navi GPUs
AMD launched its first Navi-based RX 5700XT and RX 5700 GPUs on July 7, priced at $400 and $350. The rumored lower-range RX 5500 Navi GPU would be a big leap, as it would replace the RX 560, a refresh of the 14nm (nanometer) Polaris. Its next-generation Vega GPU isn't included in the lower-end range.
Like all Navi GPUs, the RX 5500 will be built on TSMC's (TSM) 7nm node and feature GDDR6 (graphics double data rate) memory. The GPU will not only get a next-generation process node and graphics memory, but also next-generation GPU architecture. The Polaris-based RX 560 is built on GCN (Graphics Core Next) architecture, whereas Navi is built on RDNA (Radeon DNA) architecture. RDNA delivers 25% better per-clock performance and 50% faster per-watt performance than GCN.
Article continues below advertisement
Rumors about the Radeon RX 5500
There were several rumors about the upcoming RX 5500. According to an August 28 TweakTown article, three new Navi 14 GPU listings—3GB (gigabyte), 4GB, and 8GB—appeared on CompuBench. The Navi 14 GPU features 24 CUs (compute units) and 1536 stream processors, whereas the RX 560 has 14 CUs and 896 stream processors.
The rumored product's major highlight is its price. It remains to be seen if AMD maintains the lower-end Navi GPU's price at $150–$250 like its RX 560. The 3GB version could cost $150, and the 8GB version could cost $250. If AMD does launch the RX 5500 GPU, the price of RX 560/570/580 could fall significantly. Lower-end GPUs don't deliver good margins, but they attract over 100 million gamers and higher sales volumes.
AMD's GPU roadmap
AMD's GPU roadmap shows its next-generation GPU will be built on RDNA 2 architecture, which is scalable from mobile to cloud. AMD is currently designing the architecture, meaning next-generation GPUs are unlikely to arrive before the end of 2020. The company did not provide details about RDNA 2 architecture except that it will be built on the 7nm+ node, like Zen 3 CPU architecture.
AMD CEO Lisa Su has stated at several press events that the company is working on ray-tracing and plans to launch them in future GPUs. Meanwhile, Sony (SNE) has confirmed that its next-generation PlayStation 5 is scheduled for launch in the 2020 holiday season and will feature ray tracing. And AMD has confirmed that its 7nm custom Navi GPU and Ryzen CPU will power PlayStation 5s. Joining the dots, we can assume that the RDNA 2 architecture will support real-time ray tracing. The technology is putting AMD's GPUs behind NVIDIA's in performance.
Article continues below advertisement
AMD is likely to retain the HBM (high-bandwidth memory) design for its high-end Navi GPUs. NVIDIA uses HBM for its Tesla data center GPUs. According to Wccftech, AMD might use the latest HBM2E VRAM (video random access memory) in RDNA 2. This new memory has 16GB memory dies in one stack and delivers 410 Gbps (gigabytes per second) bandwidth.
Samsung noted that for servers, original equipment manufacturers can use a four-way configuration that offers up to 64GB of memory and 1.64 terabytes per second bandwidth. For high-end gaming, graphics card makers can use 32GB memory with 920 Gbps bandwidth. AMD should provide more details about RDNA2 architecture at CES (Consumer Electronics Show) 2020.
Conclusion
AMD has been silent about its GPU roadmap beyond RDNA 2. However, the company has a year to build the roadmap further without impacting its stock price. Until then, investors should brace up for AMD's upcoming GPU launches, which could put it eye-to-eye with NVIDIA.